How to Spot and Protect Yourself from Trimmed Sports Cards
When you click on links to various merchants on this site, like eBay, and make a purchase, this can result in this site earning a commission.
Trimmed.
Possibly one of the worst words to hear in regards to our hobby. Even worse is when the word is associated with a card you bought or submitted for grading.
What exactly does the word mean when we are talking about cards?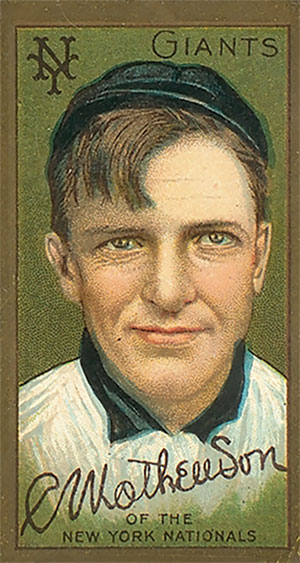 What Is Trimming?
Trimming is the act of removing an edge or portion of an edge of a card in an attempt to either remove wear and/or to make the centering appear better than it is. When an entire edge is cut, it is more apparent and easier to detect. An example would be taking a razor and cutting a portion of an edge offof a card. This leaves obvious evidence of the alteration.

But trimming can also be the sanding or smoothing of an edge, or even a small portion of an edge. This can be harder to detect upon first glance.
Sometimes an edge can be "re-cut" using a paper cutter or other blade in an attempt to recreate a factory cut edge. In all these types of trimming, it remains hard to replicate a real factory cut and real aging. The stock of a card will age from being handled and oxidation from the atmosphere.
This causes edges to discolor, even if it is slightly. A newly cut or sanded edge will be freshly exposed card stock and can look "fresh" in comparison to unaltered edges.
Another type of trimming is called beveling. A beveled edge is an edge that is trimmed but at an angle. This angle cuts into the front surface and can remove chipping and other edge damage that shows on the surface.
Measuring a card is not an accurate way to determine if a card has been trimmed. This is especially true for many pre-war cards like T206 cards, for example. If you have ever had a stack of raw, unaltered T206 cards, you will find that the cards are all different sizes.
Surface Detection
To determine if an edge is trimmed, you have to examine the surface of the edge.
Having a good knowledge of how a natural edge of the cards you are looking at is crucial.
If you are looking at a 1933 Goudey Babe Ruth card, it is most important that you have handled 1933 Goudey cards and paid particular attention to what the edges look like. The grain, the striations, the roll of the edge, these are the characteristics that must be learned in order to know when an edge is no longer original.
But many trim jobs are not alike. Nor are the edges of different sets of cards.
Red Flags a Sports Card May Be Trimmed
As a general rule, here are a few red flags to specifically look for.
One or more or a combination of these could be present when an edge has been altered.
Light Edges
When one edge or a portion of an edge is lighter than the others, this is a red flag that one or more edges have been cut and exposed fresher stock than the original edges that have aged.
An Edge or Portion of an Edge Does Not Match in Texture
Let's take the edge of a 1952 Topps. Compared to more modern cards, the edges appear rough. But if you look at them under a loupe, you will find a consistent texture. When an edge or a portion of an edge is anywhere from smooth as glass to smoothed down only a small amount, this is a sure sign of cutting/sanding.
Hairy Edge
With a card lying flat on its back and you are looking down at the edges and you see tiny "hairs" or stock fiber sticking out from the edge, this is an indicator that an edge has been sanded/filed.
Corners Do Not Match
When an edge is cut over a corner, the corner wear may no longer match up with the edges. For instance, a dinged corner where there is a crease, the corner makes a triangle. When an edge is cut away, the triangle no longer has even edges. It will appear "lopsided."
Trimming may be the worst alteration we have to deal with in our hobby. No card is immune from it, from pre-war to the latest Bowman Chrome.
When an entire edge or edges have been hacked, it is easy to detect. When a very small portion of an edge has been lightly worked on, it can be more difficult to detect. Your best defense against getting stuck with trimmed cards is to learn the issue. If you are collecting Topps cards from the 1950s, buy commons from the set you are interested in and study the edges under a loupe. Like anything else in life, the more you practice, the better you will become. There is no better education in this hobby than hands-on handling as many cards as you can