On the surface, sports cards seem like such simple things. To most, they're small rectangles of cardboard with athletes on the front and some sort of write-up on the back. In reality, things are a lot more complicated than that. And with the added complexity comes the possibility of confusion as we try to figure things out. But sometimes we might be too afraid to ask what something is. Like buyback cards. What exactly are these things?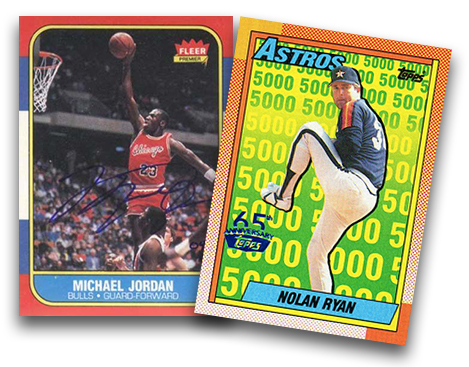 What's Old Is New Again
At its most basic, a buyback is a term used for old cards that have been included in a new product. Sometimes there's some sort of addition to the card like a stamp or even an autograph. Other times these original cards might be included in packs as-is. It varies from company to company and product to product.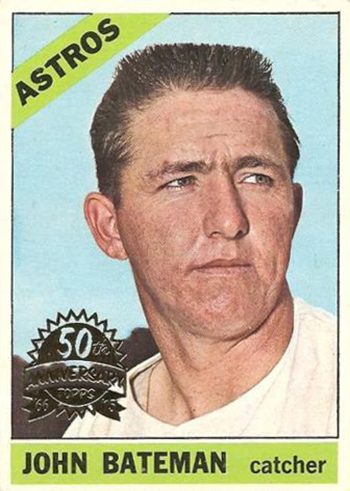 The name comes from the idea that the card manufacturer went out onto the secondary market and purchased their own cards back.
One of the ideas behind buybacks is that they leverage off nostalgia and a second chance to get something they might have missed or a classic card with a new spin. In reality, the response towards buyback cards has been mixed.
Are Buyback Cards Valuable?
When you get a buyback out of a pack, you might quickly wonder if it's worth anything. Actually, that might be second after you try to figure out what you've pulled.
The answer on value is, it depends. When Upper Deck put signed versions of the 1986-87 Fleer Michael Jordan and 1993 SP Derek Jeter rookie cards into packs, they were extremely popular.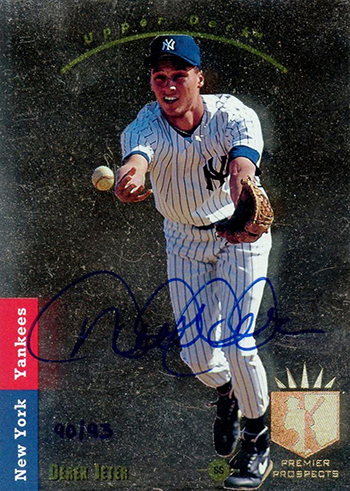 There's also the ReCollection Collection line, which has been going on for years with Panini, Donruss and Playoff. These have brought some impressive signatures to previously unsigned cards.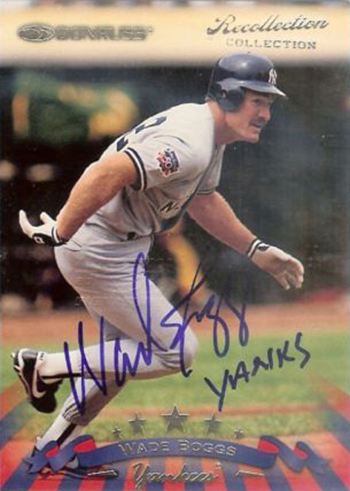 They might not fetched nearly the same amounts as a signed buyback of a classic rookie card, but 2007 Topps Star Wars 30th Anniversary has one of the more popular basic buyback programs. Each hobby box of the product came with an original card from 1977 with a special stamp. With a good number of collectors going after a full run from all five series, the cards took off. Some of the series are tougher to pull than others.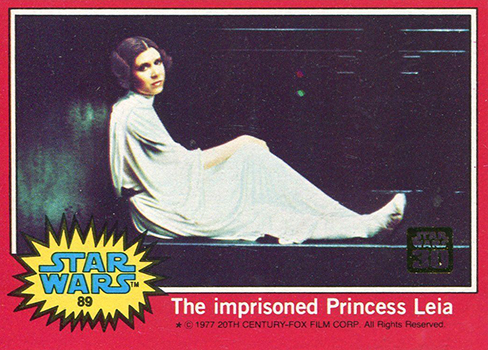 However, most of today's buyback sets come with a scattered mix. They often come from a bunch of sets from multiple years. And there's no telling who has buybacks and who doesn't. Cataloging is a big part of the hobby. Collectors like to know what they've got to chase, especially with so much out there to chase. And when they don't know what there is, it can be overlooked. And when something's overlooked, it can hinder both interest and values.
Without a cataloged list of cards, it also makes tracking values difficult.
Your best luck with a lot of basic buybacks is to try to find team and player collectors.
Stamped or Not Stamped — What's Better?
When a buyback card comes stamped or with some sort of factory-created alteration, it creates a new card. Sort of. You might liken it to a parallel. For some, that might be interesting.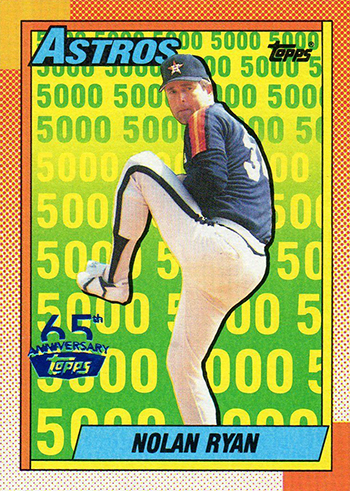 Others prefer old cards to be left as is. They might be able to use them to fill an existing set. They're pieces of hobby history. The subject gets even touchier when you see a stamped buyback of a vintage Hall of Famer.
Like anything else, personal preference is a big part whether a card should be stamped or not. If you're a fan, you've got something to chase. If you're not, don't worry. Just move on to what you do enjoy.
Dinged Corners
Sometimes, buyback cards aren't the prettiest. That might even be an understatement. Dinged corners, creases and other imperfections can all be found, particularly when you get into the mass buyback programs that have lots of older cards. If you're looking to turn over your cards, this probably doesn't help matters. Since it's already "wrecked" you might want to enjoy it for what it is and try to think about the card's personal history. It might not put money in your pocket, but history can be fun — especially when it involves 1960s and '70s sports.
Buybacks vs. Repurchased Cards
Buybacks and repurchased cards are essentially the same thing. They're both existing cards that have been reinserted into new products.
The term "buyback" implies that someone originally owned something and they're taking possession of it once again. But how does that work for a product from Leaf or SuperBreak? They acquire cards for their products like Best Of off the secondary market. But can they "buy back" something that wasn't their's? Even still, you often hear companies use the term buyback, so it's interchangeable, really.
But if you hear either term, buyback or repurchased card, think old cards in a new product.