From Disney World to the Hobby: Star Wars Galaxy's Edge Cards Are Tough to Find – Beckett Pricing Insider
In The Empire Strikes Back, as C-3PO tried to explain the ratio of successfully navigating an asteroid field, Han Solo famous quipped, "Never tell me the odds."
He was probably never a card collector.
With more than 40 years worth of cards out there, lots of  tough Star Wars sets are out there. One of the most recent oddities for the franchise comes from a special celebration at Disney World.
On May 27, 2018, Disney's Hollywood Studios held an event called Galactic Nights. From fan-made droids and guest appearances to exclusive food offerings and special shows, it was definitely a night to remember for Star Wars fanatics.
However, one of the special exclusives was the second half of trading cards called Galaxy's Edge. The first half was released at a similar event in December, 2017.
The set includes 9 base cards and one Aurebesh language translator card. The fronts depict an artist's rendering of a unique Star Wars scene.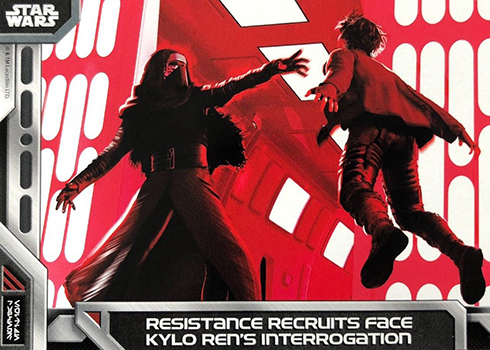 The backs contain a puzzle/map of what fans can expect for the upcoming Galaxy's Edge theme park. The borders of the puzzle contain a secret message that you can decode with your translator card.
If the regular base set wasn't enough, Aurebesh language and extremely rare foil parallels were randomly inserted into packs.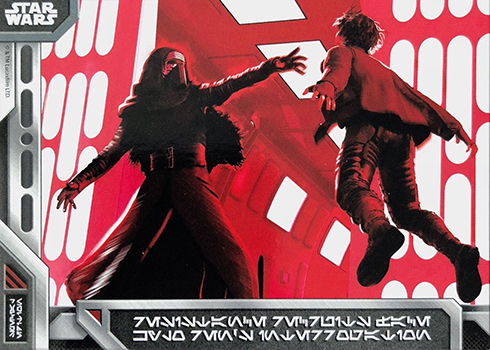 If you're looking to score a set online, good luck! There are currently only a few listings on eBay. Since the event, there have been just a few dozen sales.
The set is currently going in the $10-$25 range, while the parallels are selling at a significantly higher rate. Aurebesh language parallels are selling in the $15-$40 range while the lone foil parallel sold for a whopping $70.