First Look: 2015 Topps Museum Collection baseball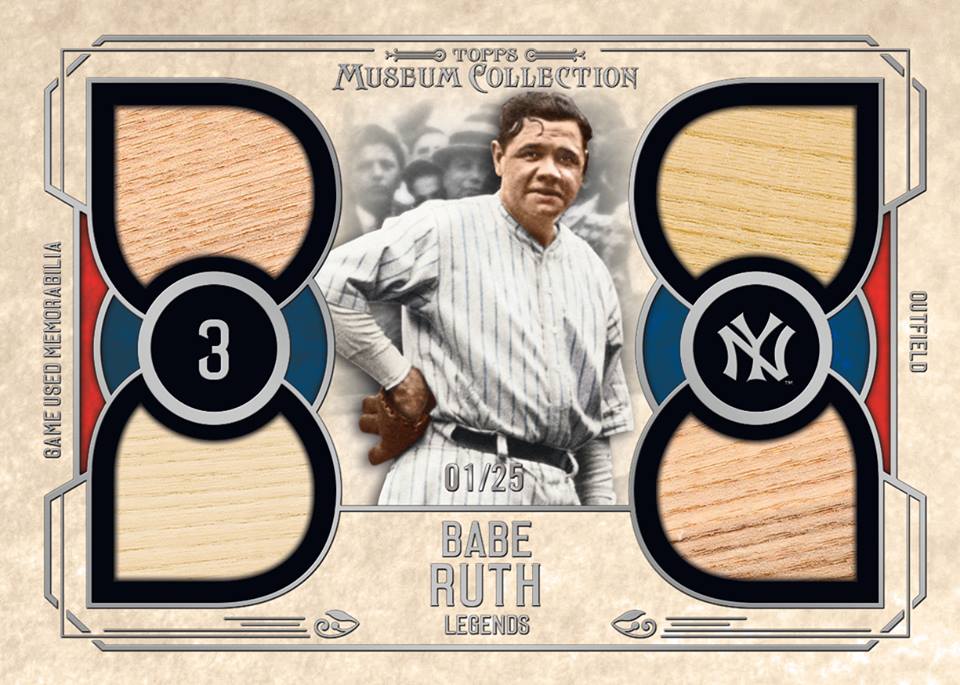 By Chris Olds | Beckett Baseball Editor
Topps is promising another trip to the Museum.
The company revealed the first looks and the basics for 2015 Topps Museum Collection on Wednesday, a hit-based product with one autographed or Relic in every pack of every four-pack box that arrives on April 1.
Every box includes one autograph, one auto Relic, one quad Relic and one jumbo Relic as has been the norm in previous years.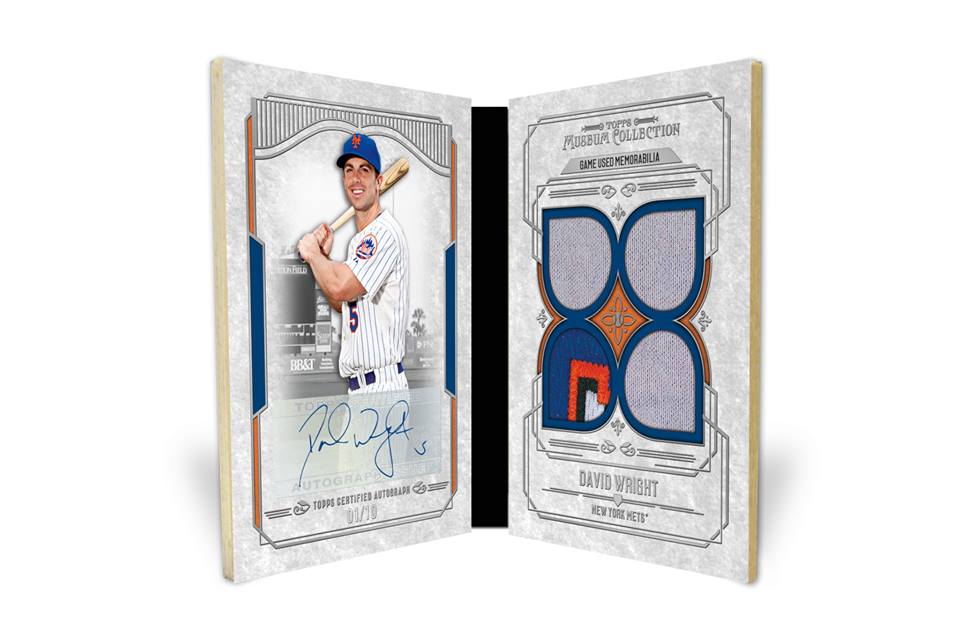 The base set will consist of 100 cards with four parallels apiece with Red 1/1s, Blues /99, Greens /199 and Copper cards. According to the company, no cards in the product will be numbered to more than 399 copies.
Also to be found one per box will be Canvas Collection Originals, one-of-a-kind sketch cards, while their reprints will be found one per box as in previous years.
New for this year are Premium Prints cards — a set of 25 cards with silver-ink autographs on a black backdrop showcasing a black-and-white photograph. Also in the autograph lineup this year are Archival Autos each with Gold and Sepia parallels limited to just five copies. Dual Archivals also will be found with those limited to 15 and Triples limited to just five copies. There also will be 1/1 cut autos from greats of the game.
Museum Collection auto cards fall one per 12-box case once again with Gold (/15) Silver (/10), Black (/5) and new Wood (/3) versions to be found for more than 50 players.
Among the autographed Relics will be Signature Swatches Dual Relics limited to 299 with Gold (/25) and Emerald Patch (/5) parallels. Triples will be limited to the same amounts, while Quads will be booklet cards and limited to 10.
Also falling one per case will be Momentous Material Jumbo Relic autos, which will be limited to just 10 copies with Gold (/5) and 1/1 Emerald parallels. Joining those cards will be Jumbo Lumber Bat Nameplates, Momentous Material Dual Jumbo Relics booklets limited to five and Dual Jumbo Lumbers limited to five. Also to chase will be Framed Jersey Nameplates — s selection of 20 oversized cards with metal frames showcasing a massive piece of game-used material.
Momentous Material Jumbo Relics will showcase large swatches with each card limited to 50 and Gold (/35), Copper (/10) and 1/1 Emerald parallels. Patch versions will be limited to five copies, while Laundry Tag and Museum Memorabilia cards (MLB logoman) will be 1/1 cards.
For the Quad Relics found one per box there will be five different sets to chase with Primary Pieces limited to 99 with Copper (/75) and Gold (/25) parallels, while Legends in that set will be limited to 25 with only a Gold limited to five copies. Rounding out the lineup will be four-player cards with the same volume, single-player Quad Patches limited to five and four-player Quads as well.
A preliminary checklist was not released.
Chris Olds is the editor of Beckett Baseball and Beckett Sports Card Monthly magazines. Have a comment, question or idea? Send an email to him at colds@beckett.com. Follow him on Twitter by clicking here.