Fascinating 5: 2018 Topps Heritage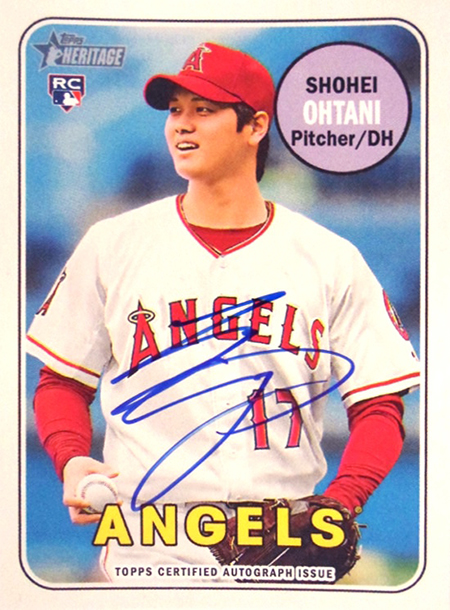 By Ryan Cracknell | Hobby Editor | Commentary
The 2018 Topps Heritage Baseball checklist is out and the speculation is gone. Here are five cards from the set that have me intrigued. Some are probably obvious, others less so. In both cases, these are some of the first things I'll be looking for busting packs.
Real One Autographs Shohei Ohtani #ROA-SO
Given Heritage's long-standing popularity, it's not that the set really needed another boost. But it got a huge one with Shohei Ohtani's first MLB autograph.
HUGE.
Yes, he could end up being a bust but I'm not ready to make that call. I'm excited to see what Ohtani brings to the game and potentially leads a new breed of two-way players–even after he passed on going to the Mariners where I hoped he'd land.
This is one of those cards that I'd buy packs never expecting to get one but if by some miracle I did: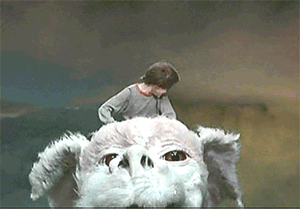 Action Image Variation Shohei Ohtani #17
So this one's a little more realistic. Ohtani's first in-pack card is a variation, which makes it an insert in my book and not a Rookie Card. But it's pretty darn close. Besides, the single-rookie versions of Heritage's Action Image Variations have started to grow on me a lot over the past couple of years. I'm not a fan of multi-player Rookie Cards as they rarely pan out on all fronts. And while still tough on an individual basis, they common enough that they're not impossible.
The thing to remember here is that the Action Image Variations are hobby-only so there's no chance of pulling one of these from the blasters or hanger boxes I'm most likely to find in the wild in my neck of the woods.
1969 Topps Reggie Jackson Rookie Buyback Autographs /10
It might not sit in the top tier of Topps Baseball Rookie Cards, but the 1969 Reggie Jackson is up there. So take ten of those cards, get Jackson to sign them and put them back in packs and you've got something pretty awesome. Personally, I'm not the biggest fan of buybacks and am tepid towards a lot of the signed ones. But an autographed Rookie Card? I'm in.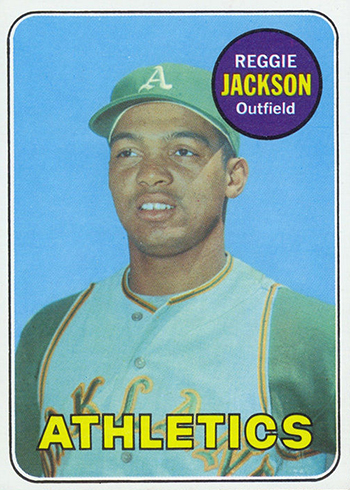 News Flashbacks #NF-15 Sesame Street Debuts
Anyone who has known me for a while is well aware of my love for the Muppets. While The Muppet Show will always be first on my list, any Jim Henson creation is good in my books. And any card with Muppet is a must-have for my collection (yes, I have a Muppet binder).
News Flashbacks look back at notable moments in 1969. It was in November that year that Sesame Street first aired and children's television changed forever.
This isn't a tough insert. Traditionally, the News Flashbacks are pretty cheap to get as well. It's only a matter of time before one makes its way into my Muppet binder, whether it comes from a pack or I nab one somewhere else.
Seattle Pilots Autographs Jim Bouton #SPA-JB
The Seattle Pilots were one of four MLB expansion teams in 1969. They moved to Milwaukee and became the Brewers a year later. I think it's a great idea that 2018 Topps Heritage revisits the team's short history with a dedicated set of autographs. At a time where players sign for lots of sets, the same can't be said for most of the players here. Many of them didn't even appear in a regular season game for the Pilots. Frankly, I'm not familiar with most of the players, either.
But one stands out, Jim Bouton, even if I don't think Pilots when I hear of him. Instead, it's his classic memoir, Ball Four, that comes to mind.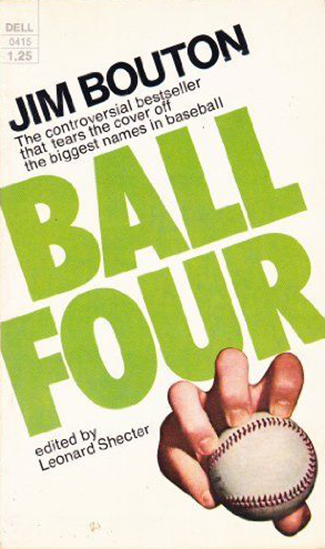 These are the types of cards that are fun to pull, almost like a bonus of sorts. However, with the dedicated following Heritage has, it wouldn't surprise me to see them take off if they're not too common.
What has you excited in 2018 Topps Heritage Baseball? Drop a comment below or let me know on Twitter.
Comments? Questions? Contact Ryan Cracknell on Twitter @tradercracks or by email.