Commentary: Rangers might not be lone-star team after World Series win tonight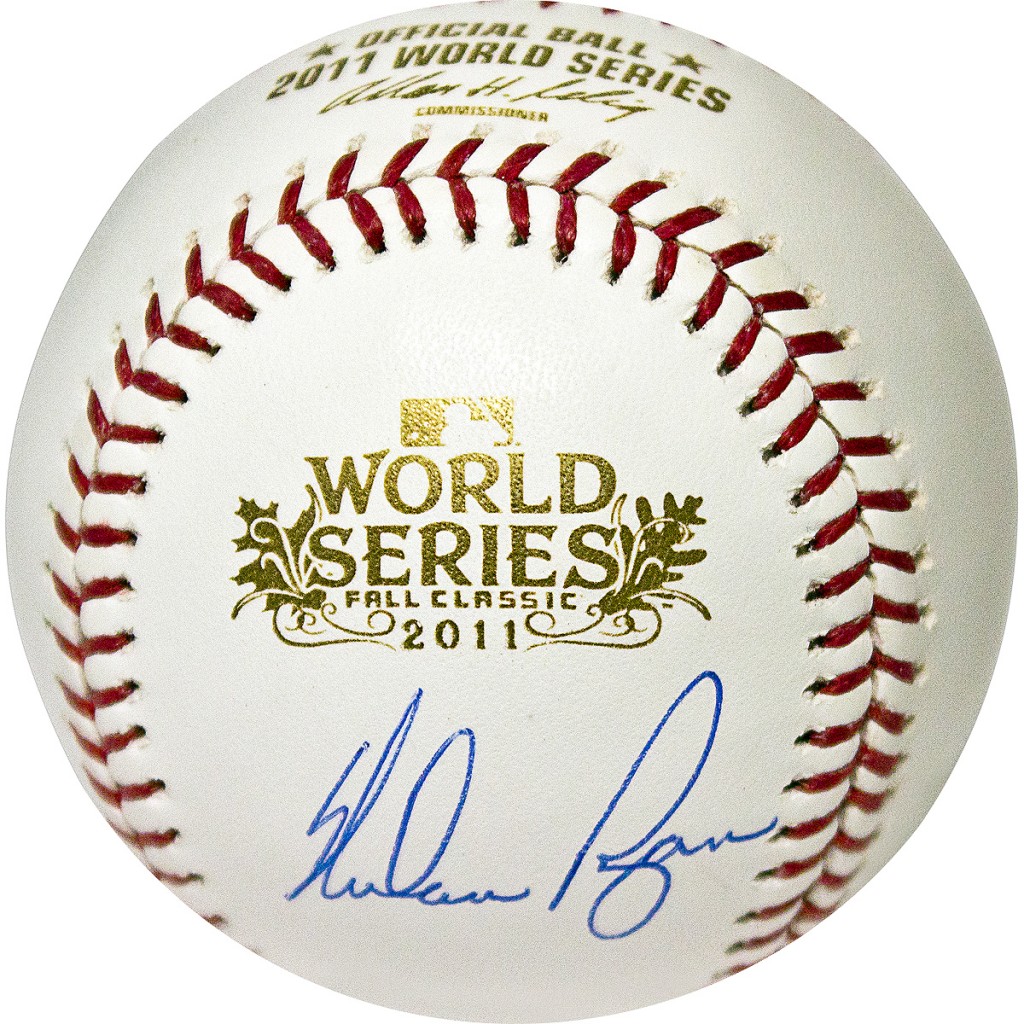 By Chris Olds | Beckett Baseball Editor | Commentary
It's no secret that, on cardboard, the Texas Rangers have one player who stands out from the rest in the hobby and on the national stage — that's Josh Hamilton.
While a win tonight in Game 6 of the World Series just might change that for the long-term — and we've seen signs of success with some of the team's younger stars' cards and memorabilia of late — there was another sign that the Rangers are still a team with more potential hobby stars than established ones when Steiner Sports offered a Texas Rangers autographed baseball to the masses on Thursday.
It wasn't an autograph of All-Star second baseman and 30-30 Club member Ian Kinsler. It wasn't an autograph of slick-fielding All-Star shortstop Elvis Andrus. It wasn't a ball signed by ALCS MVP Nelson Cruz because of his countless home runs. It was an autograph of team CEO and president Nolan Ryan.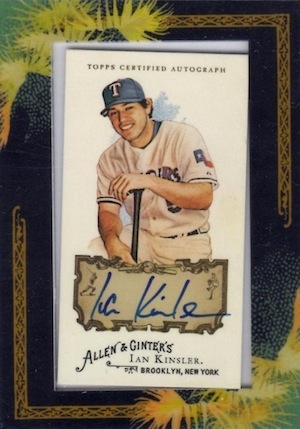 Don't get me wrong, Ryan is no slouch in the hobby — there's plenty of love for the all-time strikeout king — but one can't miss the amount of air time that Ryan is getting during the World Series while not playing at all. And that also now includes Steiner's commercials for the signed World Series baseball ($99.99 plus shipping). That's a tad unfortunate.
The Rangers are, without a doubt, a team with plenty of players whose cards are undervalued and guys who could be gainers down the line should they win it all and continue to play into the postseason in the future. Examples? You could grab a Derek Holland first-year Bowman Chrome certified autograph for less than $10 the night of his gem in Game 4. Mike Napoli? Well, let's just say that catchers don't get a lot of love.
A World Series title, though, could change that for several of this team's players — and right now they're quite collectable because they are affordable.
A good part of this, though? It might not cost Steiner (or Topps) an arm and a leg to get deals for commemorative team-signed items or World Series collections done — that's something that's becoming more and more of a challenge as the divide between millionaire's autograph fees and what the common man can reasonably afford, and in turn purchase, continues to grow.
A win for the Rangers will be exciting to watch on cardboard — however long the interest lasts … as we collectors are a finicky bunch — but there's no doubting that a title for this franchise, one that's been around for 50-plus years as the Senators and Rangers, will be one step closer to claiming what still might be an elusive thing in football country.
What's that?
The heart of Texas.
Chris Olds is the editor of Beckett Baseball. Have a comment, question or idea? Send an email to him at colds@beckett.com. Follow him on Twitter by clicking here.