Topps NHL Skate 2017: Hockey Card Trader gives collectors a digital option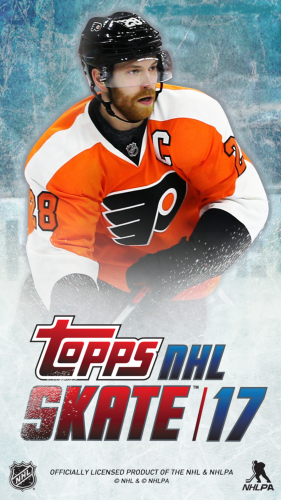 By Stephen Laroche | Beckett Hockey Editor
Topps has been out of the hockey card marketplace since the end of the 2003-04 season, but it is back in digital form as the Topps NHL Skate 2017: Hockey Card Trader app was released on Wednesday.
Coinciding with the opening night of the 2016-17 NHL season, it is the latest in a series of card trading apps produced by Topps.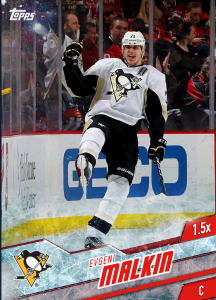 How Does It Work?
Available for both iOS and Android devices, Topps NHL Skate 2017: Hockey Card Trader is free to download and players are able to sign up to receive an initial assortment of packs.
With 300 players to collect, there are different levels of scarcity that are indicated by a color change on the front along with a multiplier that gives users an advantage while participating in daily contests. The cards will have their stats on the backs updated quickly as well.
Packs will cost a specific amount of coins for each type and users get coins on a daily basis for logging in each day or they can be purchased from Topps.

The Cards
Topps NHL Skate 2017: Hockey Card Trader can be collected as a base set in addition to parallels, making for a whopping 3,000 cards to track down as part of the initial release. As the season progresses, there may be changes to the cards based on trades and additional series could help bolster collections.
As expected with Topps Digital products, there are already insert cards dedicated to former first overall draft picks and last year's Stanley Cup champions, the Pittsburgh Penguins.
Due to the record-setting four-goal performance of Toronto Maple Leafs rookie Auston Matthews in his debut against the Ottawa Senators, a Topps employee has already indicated that he will be the subject of a Topps NOW insert card on Thursday.
As users continue to use the app, they will also gain experience and gain points for free packs. As milestone levels are reached, a special insert may be given instead.
Collectors should also realize that there will be no physical versions of these cards produced as Upper Deck has an exclusive on that market.

Trading
Apps from Topps Digital are known for their opportunities for users to create trades with each other and Topps NHL Skate 2017: Hockey Card Trader allows for 18 cards to be traded at a time. The users will also be able to rate each other
The app also has a card exchange feature which allows collectors to trade in their lower-level cards and equipment cards for higher-level boosts.
Stephen Laroche is the editor of Beckett Hockey, Beckett Basketball, and Beckett Sports Card Monthly magazines. Have a comment, question or idea? Send an e-mail to him at slaroche@beckett.com or follow him on Twitter @Stephen_Laroche.