Cards inspired him to take photos — and now his photos are on cards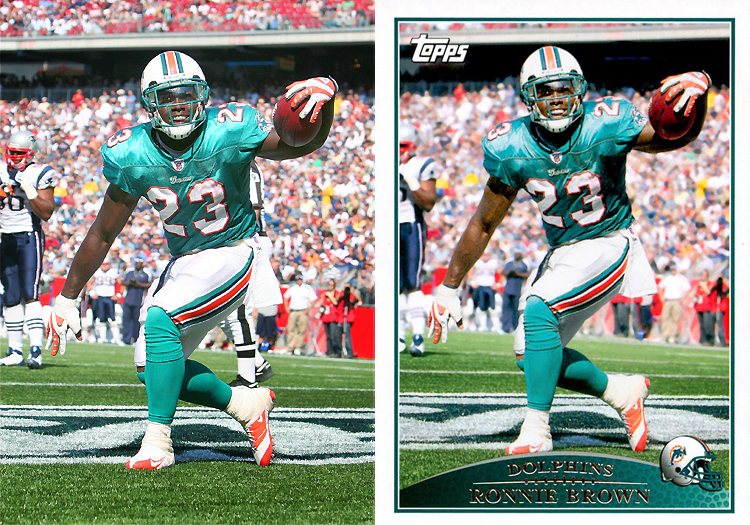 By Chris Olds | Beckett Sports Card Monthly Editor
Imagine you spend your career in a profession that allows you to travel, attend sporting events and then get rewarded when the proof of your journey appears in, say,  Sports Illustrated.
T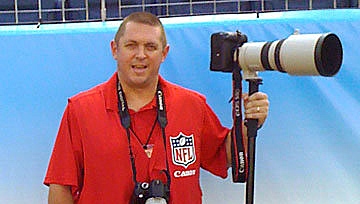 hat's exactly what 41-year-old Kentucky-based photographer Jeff Moreland does — but SI doesn't quite compare to one of the other fringe benefits.
"Honestly, the magazines are cool, but the cards have just been the biggest thrill for me," he said. "I love Sports Illustrated, and seeing my images of Kentucky basketball, Bryce Harper and others on the pages has been great, but those cards are just on a different level. I still get a kick out of finding a new card that has one of my images on it, and as soon as I know a release date is out for a product, I'm on eBay searching for singles to buy that I've shot."
When he's not at his day job is a publisher for a newspaper group or shooting other sporting events, he's a photographer for Topps — one of at least a dozen who regularly shoots NFL games for the company and whose work appears on your trading cards.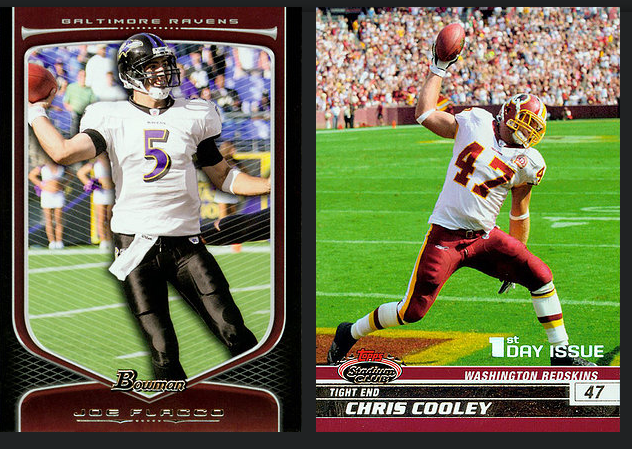 Collecting is nothing new to Moreland. It was a family thing even before he got his chance to help create collectibles.
"I have always been a collector, and I still am today," he said. "My wife's uncle ran a card shop in the years before she and I were married, and I was always in there hanging out. We all went to card shows together in the 1990s, and it was a real family thing for us. Much later, in the years before he passed away, he got our son into collecting, and it's just been something we all enjoy."
And now they enjoy it even more — specifically the hunt for cards with his photos on them.
"We still go to some shows and card shops today, but primarily, we're trying to collect the stuff I've shot now," he said. "I'm still working on my collection, and I am very close to owning a copy of each card I've shot, with the exception of some of the brand-new stuff that has just come out, and one or two of the more expensive cards featuring autographs and jersey pieces."
Moreland credited baseball cards as one reason he pursued journalism and photography from the start.
"Topps had a lot to do with my interest in sports photography," he said. "As a kid, I was a baseball nut. I lived for it, and when we weren't in school or playing baseball in the neighborhood, my friends and I always collected and traded cards. I remember loving to get my favorite players, but the photos were always part of what attracted me to an interest in photography."
His debut came in the 2007 Bowman Chrome football set. He described the experience of finding his work inside a pack for the first time.
"I was first published by Topps in 2007, and I remember the first card of mine that I found in a pack," Moreland said. "I knew the rookies I had shot in preseason would be released in the 2007 Bowman Chrome football set, so I went to a store and purchased a few packs. One of the packs contained a card I had shot of a rookie tight end named Matt Spaeth with the Steelers. Even though I had seen my work published in newspapers and magazines over the years before, the feeling of seeing my photo on a football card was unbelievable. I had always been a collector as a kid and even as a young adult, but this got me hooked all over again."
Look for more from Moreland — including his reactions to some of his favorite football cards in the upcoming Art Issue of Beckett Sports Card Monthly.
Chris Olds is the editor of Beckett Baseball magazine. Have a comment, question or idea? Send an email to him at colds@beckett.com. Follow him on Twitter by clicking here.