Collectors should have fun with changing times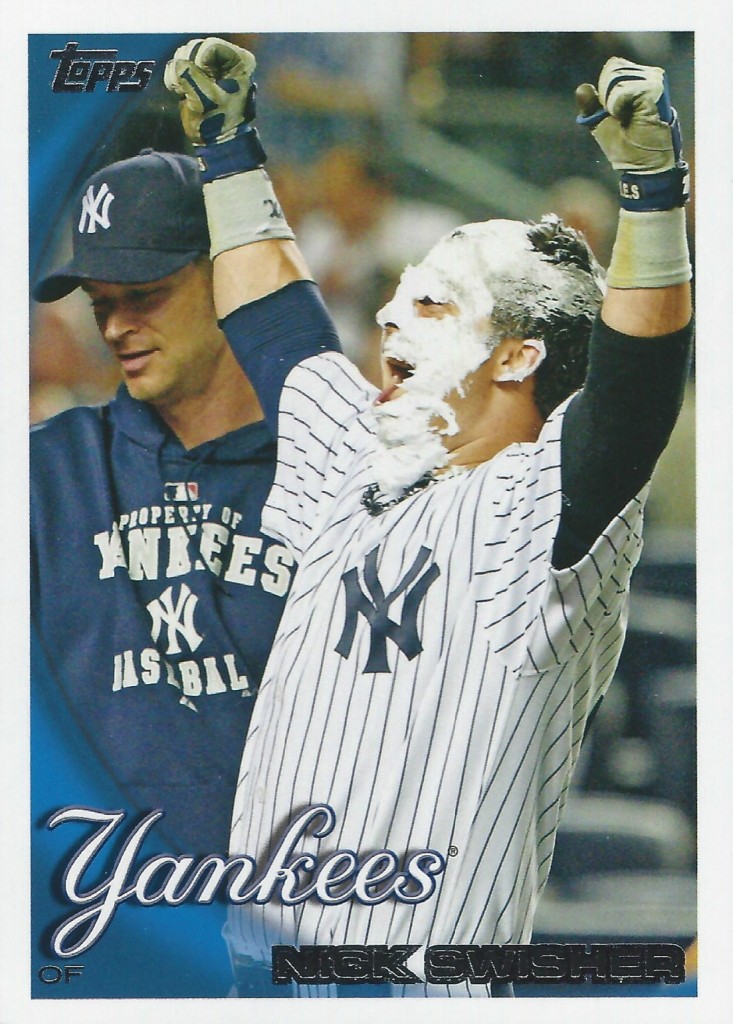 By Chris Olds | Beckett Baseball Editor | Commentary
Eight or so days ago, I woke up and had many phone, email and Twitter messages awaiting me, all hoping to know what I thought about the latest baseball news.
The headline? Nick Swisher signs with the Cleveland Indians.
Now, as many of you probably know as a regular reader, I'm a bit of a fan of the former Oakland Athletic turned former Chicago White Sox and now turned former New York Yankee. At my last count, which has been some time ago, I had eight game-used bats, three game-used jerseys, 30-something 1/1s and easily more than 100 certified autographs in my Swish Stash along with a few thousand cards.
I think my initial reaction was to read a few of the messages and then fall back asleep. After all, it was part of a holiday/vacation stretch for me where extra sleep might not even be worthy of a six-figure price — it's more valuable than that.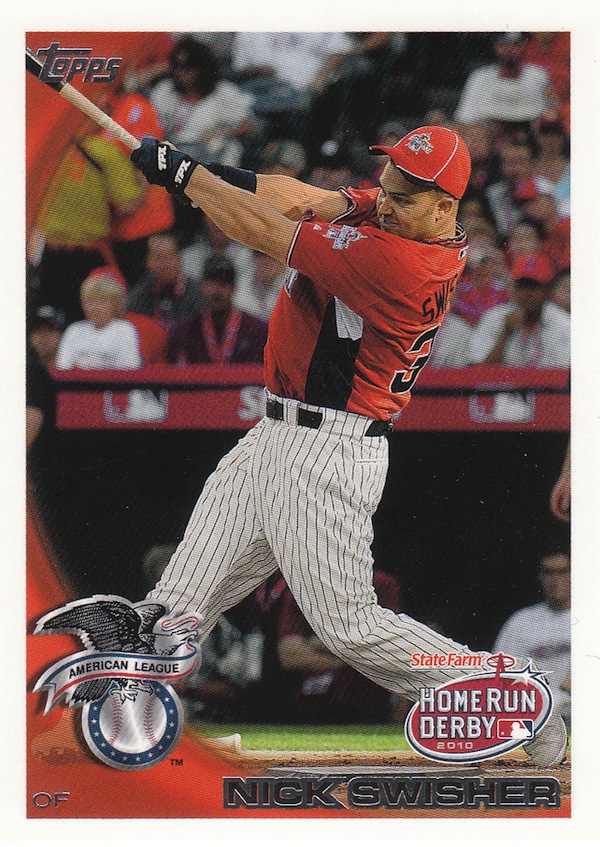 But the news wasn't that big of a deal to me, really, though as all I had hoped for a New York exit, maybe an Oakland return (yeah, right given the MLB cash-flow) or, a longshot — a Texas Rangers attempt at signing any notable free agent with a pulse, Swisher being the best of those left.
Only one of those things happened.
Now, I can get back to one of my past unbridled passions — hating the New York Yankees and their anti-Moneyball, downright irresponsible approach to payroll. (That, I can still get behind.) The other kinds of emotions — at least those player- and collection-related? I kind of got over them a long time ago — another byproduct of being an A's fan.
A small recap of the lowlights: Kirk Gibson and the 1988 World Series? This A's fan loves that gimpy fist-pumping highlight on those commercials … really. (That was tear-worthy for a 12-year-old.) I put Kirk F. Gibson right up there with Bucky F. Dent as done a half-generation before my devastating moment.
Not even mentioning the 1990 Series.
My past favorite player, Jose Canseco, traded from the A's? Shock, if not devastation. I know it resulted in some early high school essay. Swisher traded to Sox for nobody they have today? Anger in defying everything that Moneyball was supposed to stand for. Or, at least trading the one guy everyone knew was good … when the team had been, too.
But I think this "change" of mine in terms of not needing to react to what I can't control all comes back to Swisher being dumped to the Yankees for three forgettables in 2009, though I got a brief dose of it when Canseco briefly wore pinstripes — and won his second World Series ring — back in 2000, too. I had a decision to make … and I went with the player. (Though I will confess … while the business of baseball has been flawed for decades, hating the Yankees only really applies in the free agency era. And Swisher was one of their bargain players! So, I joined The Dark Side.)
In essence, while I know that it's often masked/glossed-over as "passion" to be a crazed, un-hinged lunatic when it comes to sports or some minor (BUT HUGE!) details of collecting, I think it's perhaps best to not dwell upon things that can't be controlled — either on the field or in the hobby — and just roll with the punches and remember that it's a pastime and it's a hobby. (Insert a diatribe from Crash Davis here about relaxing, having some fun and reminding us that it's all fun, dagnabbit.)
So, while my favorite player leaving the most-popular team in baseball for one that's not won a thing in ages may have a negative impact on my collection in some ways (less demand), it will have its advantages in others (less demand … when buying). Honestly, I'm OK with that because I'm not one who is buying to sell later. I buy what I like and what I can afford or find. If I don't like it, I don't buy it. It's a lot easier and more enjoyable to collect a Swisher than a Canseco — a player everyone (at the time) collected — and it took nearly 20 years to figure that part of collecting out.
Some might think that the real-life move might tie into a reel-life fanaticism — my "other" favorite team is the Cleveland Indians of Major League fame — but I've never really tied the two together much. (Though I was a fan of the Indians in the Baerga-Belle-Lofton-Thome years when Canseco was off in Texas and Boston and Oakland was in ruins.) I don't think it will factor here — my Ricky Vaughn Indians jersey is enough.
I think my full reaction to my favorite player in a new place will come with that first sight of seeing Swisher in a Cleveland Indians uniform, with a (controversial) Chief Wahoo cap on his head. I'll know more then.
Why Swisher? He struck me as a solid player — a new Canseco — as he emerged in Oakland, and the matching uniform number and positions didn't hurt. Neither did some of the performances early on — or some highlight clips with the "Bash" in them. But Swisher also struck me as a player who has fun, can be a bit of a goof at times, doesn't take things too seriously. He struck me as a player who seems quite fan-friendly and a player who can play some ball, too. (Apparently, some Yanks fans grew to not love that more than they did for a few years prior.)
So, as a few collectors out there deal with changes just like this with their players or teams and the calendar changes to 2013 with the newest year's baseball cards less than a month away — and there will undoubtedly be some surprises there — Mr. Davis' keys to infinite baseball (and collecting) wisdom definitely comes to mind … just tweaked a bit.
Relax and have some fun out there. This game's fun, OK? Fun, dagnabbit.
Oh, and don't hold the cards so hard, OK? It's an egg. Hold it like an egg.
Or something like that. Let's hope that 2013 can be fun for collectors and collecting.
Chris Olds is the editor of Beckett Baseball magazine. Have a comment, question or idea? Send an email to him at colds@beckett.com. Follow him on Twitter by clicking here.