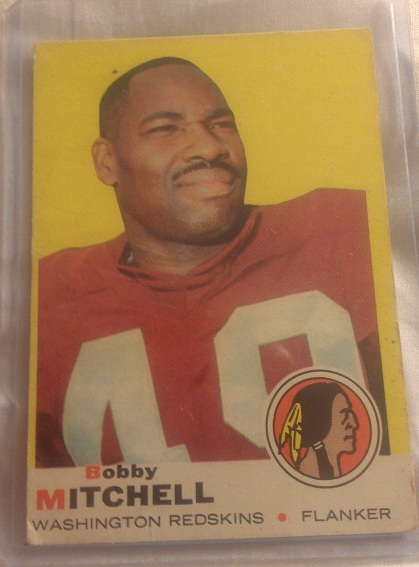 By Dan Good | Contributing Editor | Commentary
I throw like a girl.
There – it's out in the open.
I don't know how it happened! I was in third grade. One day I was winging a baseball across the back yard diagonally, the next I was Steve Blass and Chuck Knoblauch and Rick Ankiel.
I masked the problem by picking positions that didn't require much throwing, such as first base in baseball and lineman in football.
I played sports throughout high school, with mixed results. I batted .157 in summer baseball. I rode the bench for a football team that lost 14 consecutive games.
Athletics?  Probably not a viable career option.
Eventually I discovered sports journalism, and sportswriting gave me a chance to stay connected to the games I love without exploiting my lackluster athletic prowess.
That worked pretty well for me, until 2007 – when I was forced to throw in front of a Pro Football Hall of Famer.
I was working at a local TV station in Pennsylvania at the time, and my co-worker Todd hosted a regional golf show. He needed help covering an event, and he asked me to help.
The event? Interview day for the Bobby Mitchell Hall of Fame Golf Classic, a yearly fundraiser in Virginia hosted by the Redskins legend that raises money for the Leukemia & Lymphoma Society.
Media day included a bevy of athletic heroes, from Mitchell to Sonny Jurgensen to Bill Russell to Meadowlark Lemon. Each breakfast table featured an athlete, and Jorgenson sat at our table, telling tales of his NFL and broadcasting days.
Interviews and discussions followed.
And then we went outside, me and Todd and the other media folks, and Bobby decided it was time for us to show off  our  athletic prowess – basketball shooting, football toss and golf putt.
Aw, jeez. Can't I just get more raw video and hide in the background?
To add insult to all of this, one of the best all-purpose skill players in NFL history was going to watch.
Winner got a signed football.
I was more worried about public shaming than the signed football. I mean, remember – I throw like a girl. Two of these events involved throwing of some kind.
Organizers set up a football toss station. I grabbed a football, my fingers cradling the laces. I tried to concentrate.
You can do this. Focus. Focus. C'mon guy!
I reared back and threw, and the football hit the target and bounced away – not good, not horrible. The others threw. My turn came up again. Filled with false bravado from my previous toss, I made a worse showing on my second throw, but still in that hearty not-good, not-awful territory.
Eventually someone sneaked a football through the target, and we moved onto basketball shooting.
Urgh …  Hoops was never my game, especially after I inadvertently shot at the wrong basket in a game in 5th  grade.  Yes, I shot at the wrong basket.  I got confused and frazzled! I missed, luckily, but my basketball psyche was shattered forever after.
So now, again, I was being challenged to show my lackluster skills in front of an athletic legend.
I grabbed the basketball. Ghosts of Basketball Past flashed before me. I fake dribbled. Maybe it would help.
Maybe not.
Airball.
I laughed – what else can you do? – and Bobby Mitchell shook his head in disappointment, and Todd made fun of me, in a friendly sort of way … and then I got back in line, and someone else shot the ball, and the game continued.
Eventually it was time for putting, which was my most promising event (I have a golf bag and occasionally use it), but the putter was right-handed, and I'm left-handed.
Oh well, I thought.  Give me the darn putter.
I lined up the ball, studied the green and looked for contours and slopes. I swung. The ball rolled toward the cup, closer, closer … and then rolled away, a close miss.
I shrugged and smiled. Close enough to avoid embarrassment! Close enough to avoid Bobby Mitchell's attention! I'll take it.
I thought about my Mitchell experience Thursday while digging through a discount vintage box at the National Sports Collectors Convention. There, among the familiar names and forgotten ones, was Mitchell's 1969 Topps card.
The card, full of dinged corners and personality, shows Mitchell against a yellow background, the flanker proud in his maroon uniform.
"One of the great backs in professional football, Bobby still possesses the speed and balance to break a game wide open," the reverse reads. "He is the leading active NFL pass receiver with 521 career catches. Bobby has countless deceptive moves."
On top of that, Mitchell was the Redskins' first black star, helping Washington become the last NFL team to integrate when he was traded there in 1962. And yet, because Mitchell played the bulk of his career before the Super Bowl era, his gridiron greatness remains obscured for current fans.
That's a shame, especially given Mitchell's dedication to charity, with his golf tournament raising millions of dollars for the needy over the past three decades.
The Redskins have featured a number of standout athletes during the past half-century – including John Riggins, Art Monk and now, Robert Griffin III – but before them was Bobby Mitchell, the legend who taught me how to laugh at myself and let things go, because no one else watching that day will have remembered my weak throwing (I hope).
Dan Good has been a journalist for more than a decade. He currently works at the New York Post. You can email Dan here with ideas, comments and questions. Follow him on Twitter here.