Beckett OPG By The Numbers: 2012-13 Prestige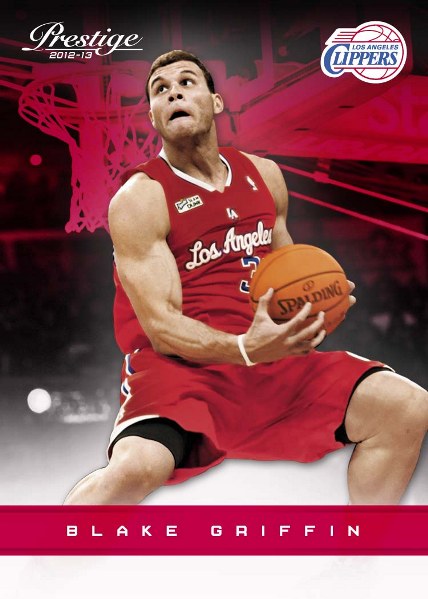 By Chris Olds | Beckett Basketball Editor
The auctions have ended, the numbers have been crunched. The ranges have been tabulated and the Online Price Guide has been posted.
The 2012-13 Prestige basketball card set from Panini America has arrived on Beckett.com with the favorites, autographs and memories in tow. Let's take a look inside the numbers crunched by Beckett Basketball Senior Market Analyst Rob Springs — and see even more — after the jump.
[youtube]http://www.youtube.com/watch?v=UZ-vfgpvG6Q[/youtube]
Did you miss the recent Box Busters episode? Catch it right here.
—
Total value: $9,070
Average high: $9.70
Highest cards:
Prestigious Picks Signatures #1 Kyrie Irving $150-$300
Prestigious Picks Signatures #45 Anthony Davis $150-$300
Other notable cards:
Inside the Numbers Materials Prime #32 Kyrie Irving $50-$125
Prestigious Picks Signatures #46 Michael Kidd-Gilchrist $40-$100
Playmakers insert set
Springs Says: Prestige is the second release of the new year from Panini, featuring three autographs and one memorabilia cards per box.  If you like rookies, then this product is for you.  Not only do you get one Rookie Card per pack, but there are a ton of rookie player autographs available in the Prestigious Picks Signatures set.  The Playmakers insert set appears to be one of the toughest pulls in the product and collectors are paying solid money for these cards.  Also, the Kobe Anthology packs are beginning to yield some memorabilia cards from this particular product.
Olds' Opinion: I got my first look at Prestige in person on Wednesday and, while it's colorful and it's a bit different it seemed to be a bit dry — at least for me. There's no doubt that this one is a rookie-loaded release — one in every single pack — and there is, indeed, youth aplenty in the autographs and inserts. If that's what you're looking for, this one is the one for you. The base set is an interesting one with a healthy amount of horizontal cards in the mix — something I liked in some instances but not others. It's also a meaty set with 250 cards. Perhaps this box just lacked some oomph and yours will be stronger.
Chris Olds is the editor of Beckett Basketball magazine. Have a comment, question or idea? Send an email to him at colds@beckett.com. Follow him on Twitter by clicking here.