Beckett Media announces 2015 Fall Expo plans
When you click on links to various merchants on this site, like eBay, and make a purchase, this can result in this site earning a commission.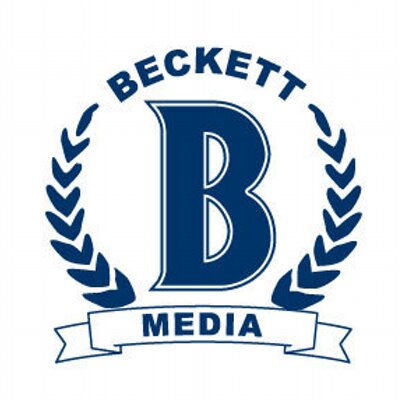 This weekend, collectors from all over the world are congregating at the Fall 2015 Sportcard & Memorabilia Expo at Toronto's International Centre and Beckett Media will be in attendance as well with plenty of books, magazines, and opportunities for card grading.
In addition to the Beckett Covers cards that were announced last week, collectors visiting Beckett Media in the corporate area have a great opportunity to pick up the newest December issues of Beckett Hockey, Beckett Basketball, and Beckett Sports Card Monthly before they are available in stores. In addition to the magazines listed above, collectors can also pick up the latest issues of Beckett Baseball and Beckett Football. All magazines will be on sale for $10 US/$12 CDN.
The chase for the Beckett Covers cards will be intense and those obtaining all four cards that are available on the floor will be able to receive an addition five-cards from the set, which pay tribute to hockey players that changed the game.
Those looking to submit their cards Beckett Grading Services for Raw Card Review or Graded Card Review are able to do so at the booth. We will have both modern and vintage graders on hand to evaluate your cards and dealers can start to submit their orders before the show opens on Friday morning.
For more information on pricing for grading, books, and magazines, please read on after the jump.
One of the greatest draws to the Beckett Media booth at every show we do is the presence of staff from Beckett Grading Services. Once again, both Raw Card Review and Graded Card Review is available for attendees. Those submitting one to five cards will pay a rate of $10 US/$13 CDN per card while larger orders up to 50 cards will receive a discount and be charged $8 US/$11 CDN per card. Those looking to have 100 or more cards graded will be given a discounted rate of $6 US/$9 CDN per card. Please note that autographs will be charged $2 extra per card, regardless of currency, and priority service is available for an additional fee. Should a collector or dealer wish to pay by credit card, they will be charged the USD rate.It is advised that collectors and dealers wishing to have cards graded come to the booth early in order to have their cards processed as quickly as possible.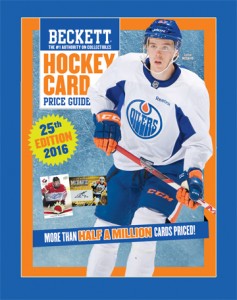 Beckett Media will have a strong selection of its annual price guides at its booth, including the newly-released Beckett Hockey Card Price Guide, Non-Sports and Vintage Almanacs. We will also be bringing along copies of the  Baseball Card Price Guide, Baseball Almanac, Basketball Card Price Guide, Football Card Price Guide, and Graded Card Price Guide. As a special treat for collectors in attendance, these titles are on sale for $10.00 off the Canadian cover price.
Finally, dealers interested in Beckett Business Solutions or becoming a Beckett Marketplace dealer are able to meet with Bill Sutherland at the show. Those looking for show-special advertising rates can see either Bill Dumas or Priscilla Torres to talk about any opportunities. Stephen Laroche, the editor of Beckett Hockey, Beckett Basketball, and Beckett Sports Card Monthly, will also be present to take your questions and feedback on the monthly titles.