2015 Topps Chrome Update Baseball arrives in special retail boxes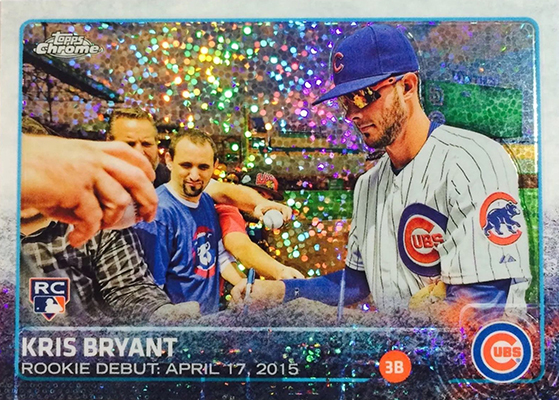 By Ryan Cracknell | Hobby Editor
For the third consecutive year, Topps has given Update Baseball a Chrome spin. Like the past couple of sets, 2015 Topps Chrome Update Baseball is only available at retail. And you won't find traditional packs waiting on hanger pegs. Rather, they're exclusive to special 2015 Topps Update Holiday Mega boxes.
Each Mega Box has two four-card 2015 Topps Chrome Update packs plus five 2015 Topps Update Baseball retail packs.
Besides the new cards, there's one thing that collectors will notice about the 2015 Topps Chrome Update Baseball cards — they're all done like Pulsar Refractors. They have a dotted background similar to the look of what's normally reserved for parallels.
The base set has a pair of parallels. Gold Refractors, which are numbered to 250, are inserted 1:12 packs. Black Refractors (/99) land 1:29 packs.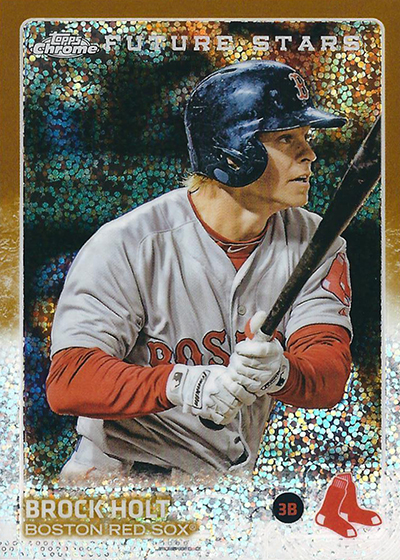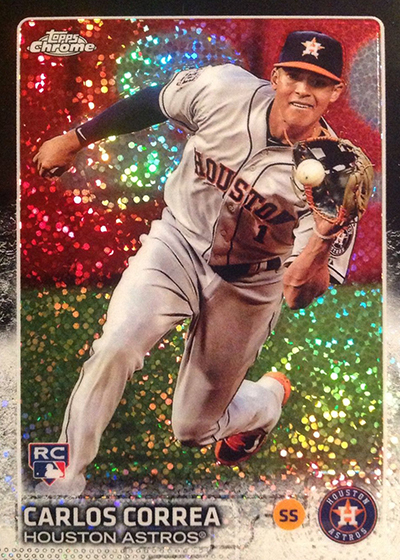 Other inserts are kept relatively simple in 2015 Topps Chrome Update Baseball.
The Rookie Sensations cards from basic 2015 Topps Update have been given the Chrome look as well. These break down the rookie seasons of several generations of players. All 25 cards in the set appear here as well.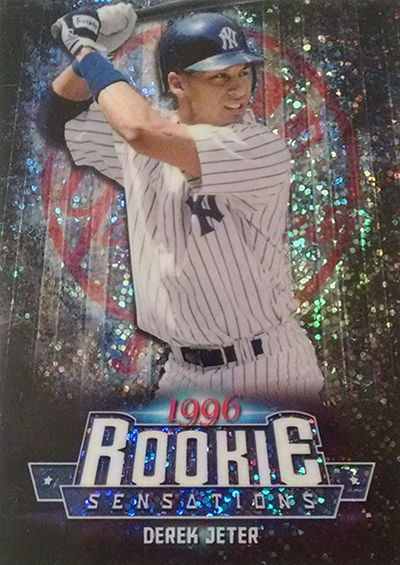 Collectors also have Chrome All-Star Stitches Relics to look for. These come with swatches of workout jerseys from the 2015 All-Star Game in Cincinnati.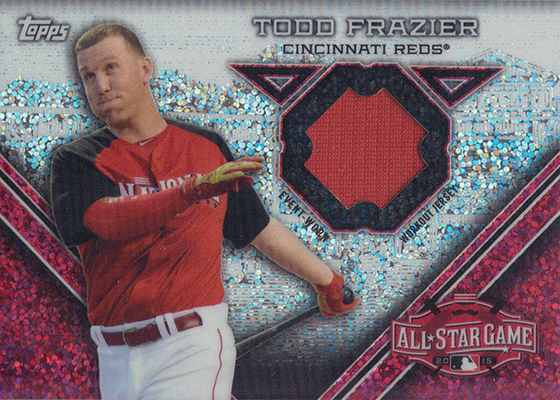 Both the Rookie Sensations and the relics maintain the Pulsar Prism design for their basic versions.