2014 Industry Summit: Recapping Day 1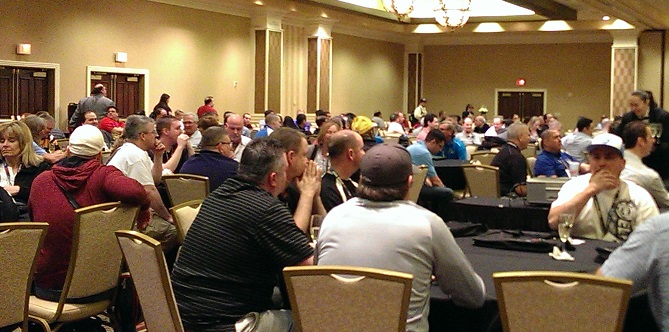 By Susan Lulgjuraj | Beckett Sports Card Monthly Editor
LAS VEGAS – The first day of The Industry Summit is filled with seeing old faces and checking out the different booths.
Here's a picture recap of the first day of the 2014 Industry Summit.
For live updates, follow Beckett's Susan Lulgjuraj on Twitter here. You can also follow along with the conversation on Twitter using the hashtag #LVIS.
[youtube]http://www.youtube.com/watch?v=SP67ufHCiio[/youtube]
Susan Lulgjuraj is an editor at Beckett Media. You can email her here with questions, comments or ideas. Follow her on Twitter here. Follow Beckett Media on Facebook and Twitter.