Beckett Marketplace Daily: 4/26/21
When you click on links to various merchants on this site, like eBay, and make a purchase, this can result in this site earning a commission.
The Beckett Marketplace is a great place to add to your collection. Our dealers are some of the most knowledgeable in the industry. Their inventories are vast and you may be surprised by what you find there. With that, it's time we start featuring some of the cards that can be had on the BMP. We will take a look at the league's performances from the night before and highlight some standouts on the BMP. So, here comes the Beckett Marketplace Daily: 4/26/21 edition.
Kaapo Kakko
The sophomore winger netted two goals last night that help push the Rangers past the Sabres in a 6-3 victory. Paired that with a hat trick from Mika Zibanejad, and one more Kevin Rooney for good measure, and the Rangers have won two in a row. There are plenty of Kaapo Kakko cards to be had on the BMP, but these Young Guns stood out as the ones to grab.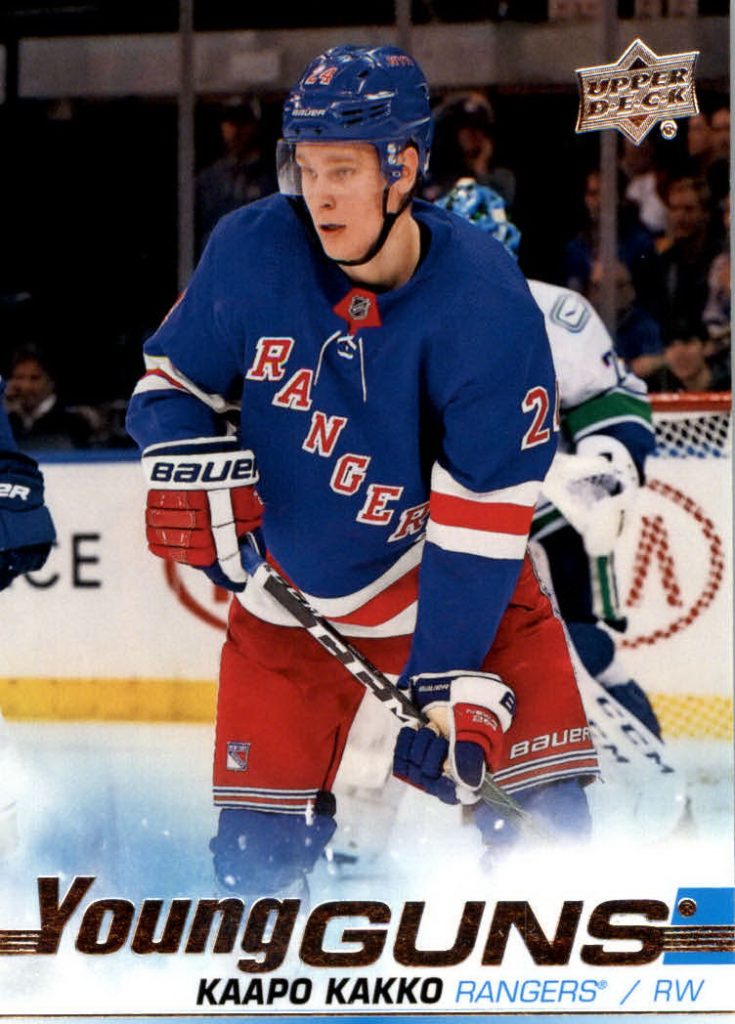 Kyrie Irving
It's no secret that the Nets seem to have tried to buy themselves a championship. Time will tell on that front, but as things stand the talent that they have amassed is intriguing at the very least. Well, if they could get on the court at the same time. The Ankletaker seems to be the most frustrating of the group, but when he turns it on, he shines brighter than any other star on the team. Case in point, last night Irving dropped 34 points, was five of seven from behind the arc, and dished out 12 dimes as well.
There are currently over 3,000 Uncle Drew cards on the BMP. Everything from low dollar to high end. This 2019-20 Donruss Optic Choice Red and Green from Burbank Sportscards stood out among the others.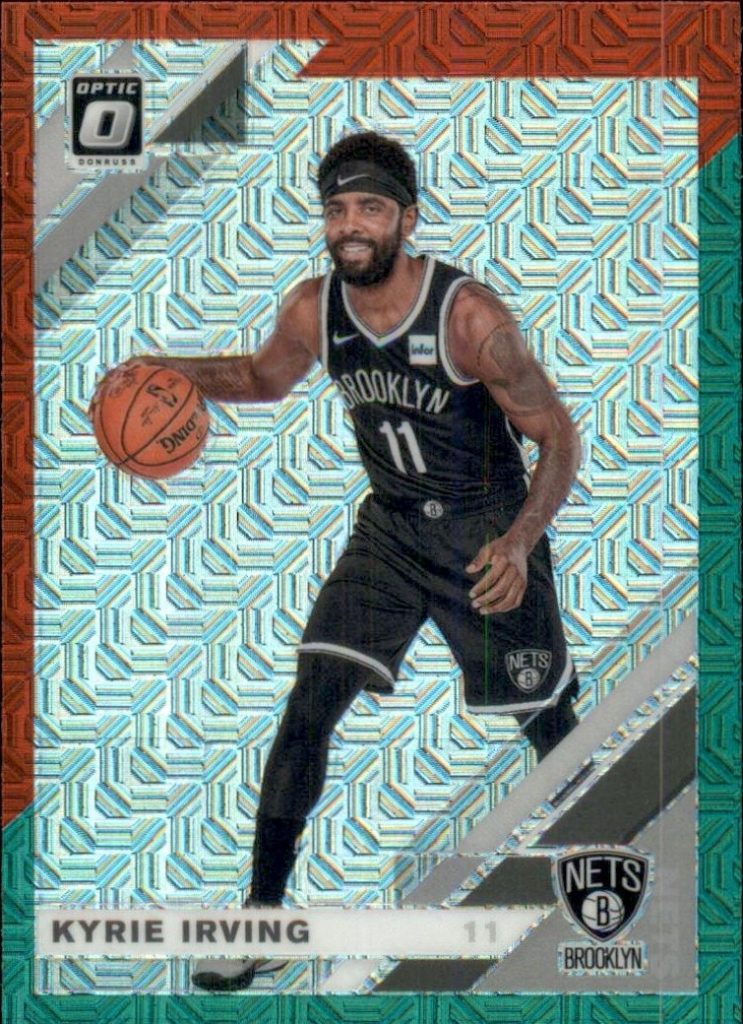 Madison Bumgarner
Yes, the Padres came back to beat the Dodgers in 11 last night. Yes, Ohtani hit a clutch home run. And, yes, Trevor Story hit a Grand Slam. All of that is true, but Madison Bumgarner threw a No-Hitter in seven innings on the back end of a doubleheader. For what it's worth Zac Gallen gave up just one hit on the front end of that doubleheader. As for Bumgarner on the BMP, well, in my opinion, you cannot go wrong with his 2007 Bowman Chrome Draft Draft Picks. This card has a lot going for it. The least of which is that facial expression.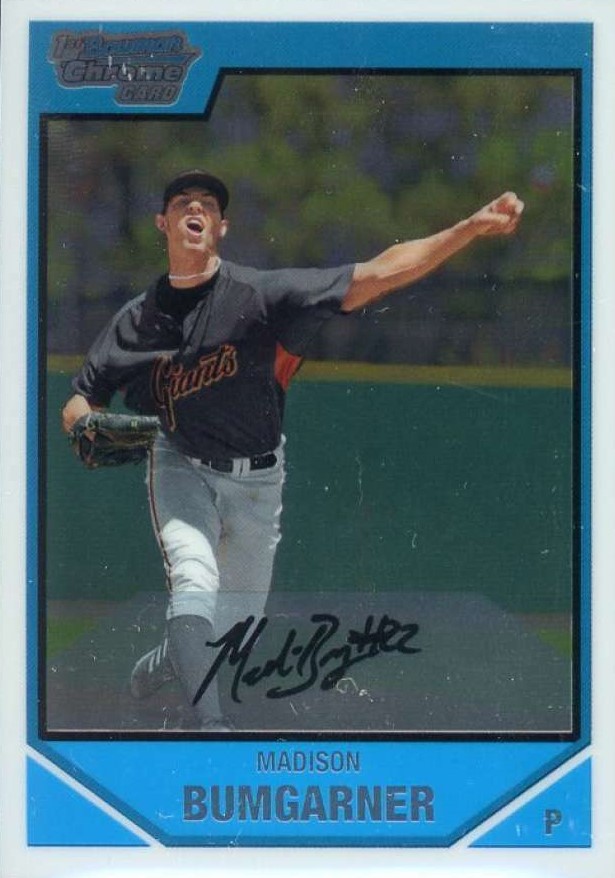 That's going to wrap up the Beckett Marketplace Daily: 4/26/21, but we would love to hear from you. Who are you collecting? Have you bought from the BMP recently? Do you need help with an order? Let us know in the comments. Finally, today is the last day to save 15% off of your orders of $35 or more from participating dealers. Just use code HomeRun15 at checkout.