Ballpark Blueprints offer technical look at game
–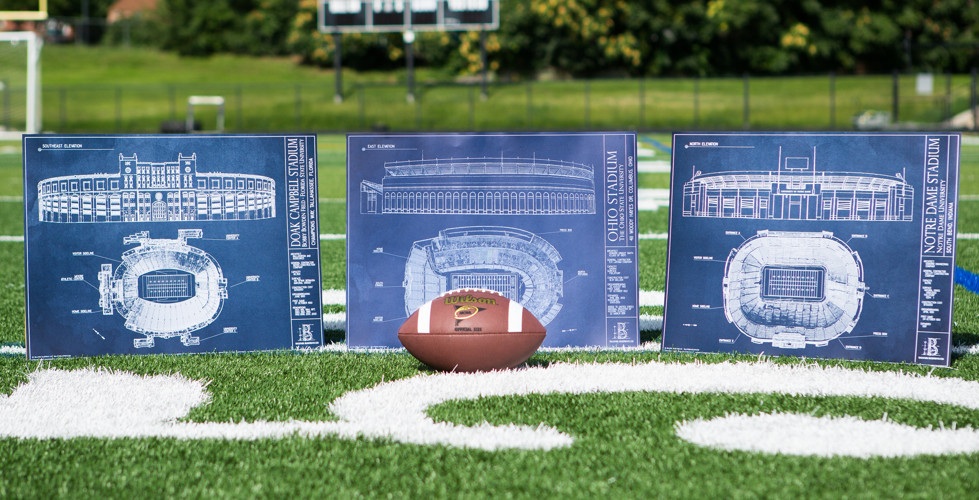 By Chris Olds | Beckett Sports Card Monthly Editor
America's football and baseball stadiums are the homes to the action that our pastimes provide, but they are also shrines to the technology of architecture.
For one company, it's that technology that's also become a collectible.
Erie, Colo.-based Ballpark Blueprints offers blueprint-style lithographs for sports fans for two sports and has done so since 2002. Two sports get the primary focus of the company — baseball as well as football on both the pro and college level. Presently there are 34 prints available — 17 baseball stadiums, two American League and National League composite pieces showing all stadiums, eight college football venues and seven NFL stadiums.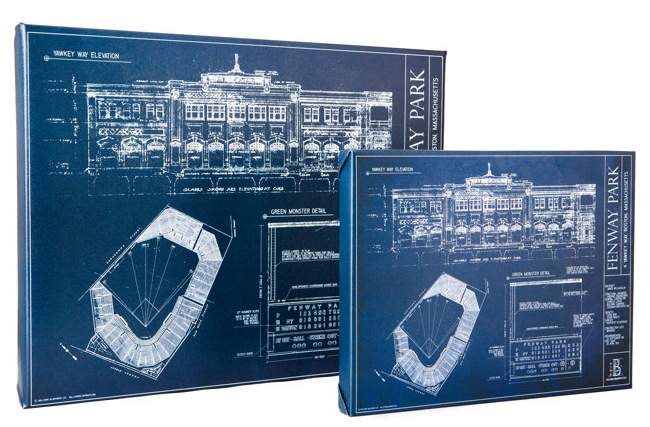 Prints begin at $60 for 18-by-24 unframed pieces, while canvas-mounted prints are available starting at $95 for 12-by-16 and ranging up to 18-by-24 for $115. The company also sells framed prints in two sizes ranging from $170 to $205.
Among the football stadiums available are the homes of college heavyweights — Alabama, Notre Dame, Auburn, Ohio State, Michigan, Florida, Texas and Florida State. For pro teams, there are the stadiums for the Seahawks, Packers, Patriots, 49ers, Bears, Broncos and Cowboys. (Yep, you can own a print showing "JerryWorld.")
The baseball offerings are a mix of the classics — new and old. Yankee Stadium , Wrigley Field, Oriole Park at Camden Yards, PNC Park, Fenway Park and AT&T Park are available to name a few.
You can check them all out by visiting ballparkblueprints.com (click here).
Chris Olds is the editor of Beckett Baseball and Beckett Sports Card Monthly magazines. Have a comment, question or idea? Send an email to him at colds@beckett.com. Follow him on Twitter by clicking here.