Readers Write: Six autographs instead of one
Every once in a while, a letter in the ol' mailbag stands out … this is one of those letters.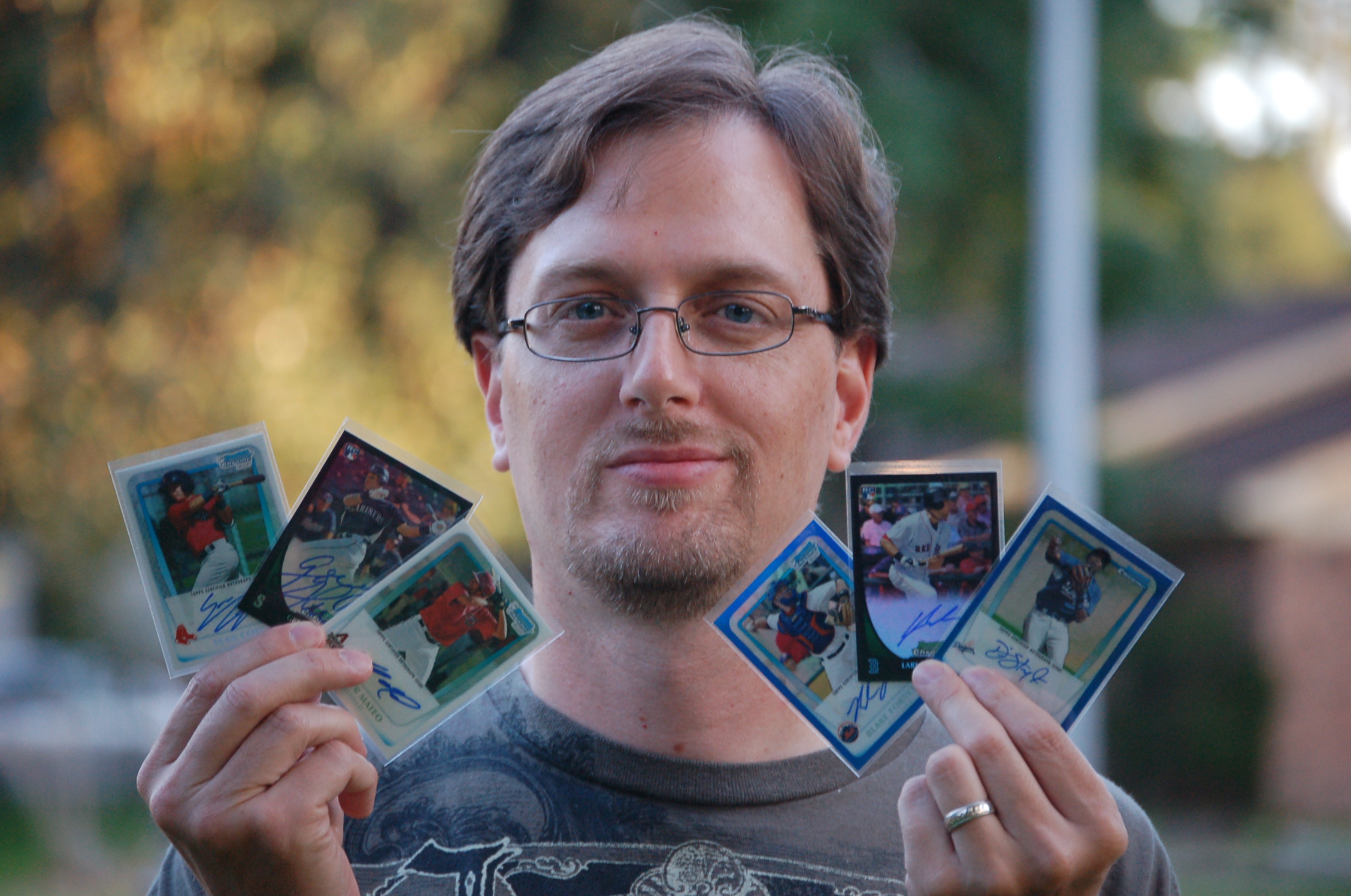 Chris,
I visited the Tristar Card Show in Houston on Saturday where I purchased a hobby box of 2011 Bowman from one of my favorite dealers.  I returned home and sat down to open it hoping I could get much closer to completing the set.  Like everyone else, I dreamed of a magical moment of pulling a Bryce Harper Auto.  Well, that didn't happen.  What did happen was very strange and amazing!  I pulled not one or two autos, but six autos! I am not kidding.  I pulled six autograph cards!  I pulled the following:
Blake Forsythe  #BCP81 Blue Refractor Auto 145/150
Greg Halman Base set RC #198 Auto
Lars Anderson Base set #192 Refractor Auto 314/500
Sean Coyle #BCP100 Refractor Auto 015/500
Dee Gordon #BCP80 Blue Refractor Auto 075/150
Wagner Mateo #BCP88 Auto
Have you ever heard of such a thing?  Did Topps just mess up making me the beneficiary of their mistake? Or was this intentional?  It seems very strange to me.  What do you think?
— Randall, Humble, Texas
———————–
A box like this is a gift, but it's definitely not intentional. The typical Bowman box should deliver one autograph. You got half of a case. Does this mean that five other boxes were shorted? Let's hope not. Sometimes, at the end of a packaging run, it's not unheard of for packs to get packed out regardless of odds. However, it doesn't happen often. — Chris Olds
Do you have a question? Send it to readersrock@beckett.com.