At the National: Fans line up to meet Eric Dickerson and other sports legends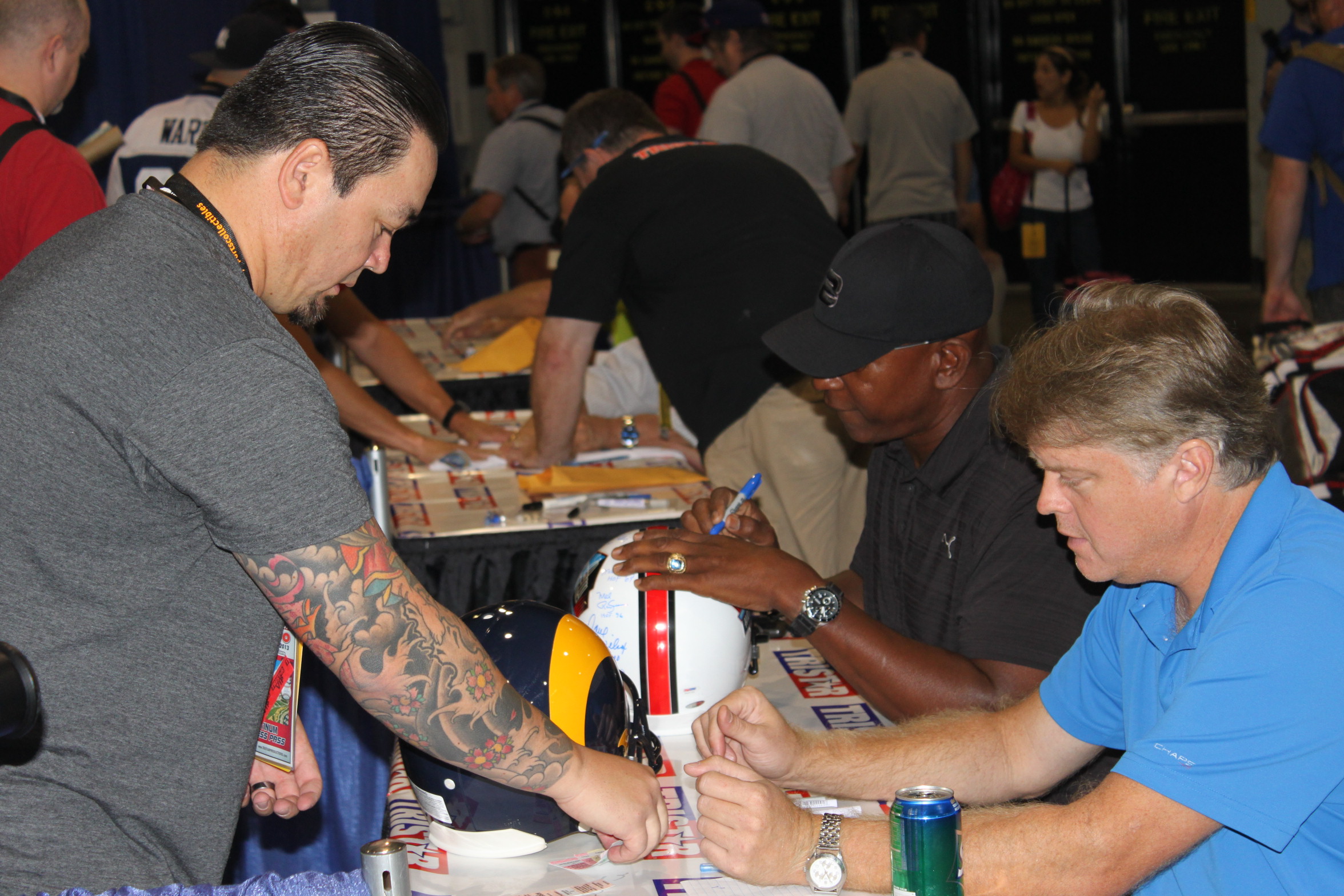 By Dan Good | Contributing Editor
Collectors gathered at the Tri-Star booth Thursday, clamoring to meet their favorite athletes.
Rick Monday and "Mean" Joe Greene drew faithful crowds, with fans excited for autographs and photo opportunities.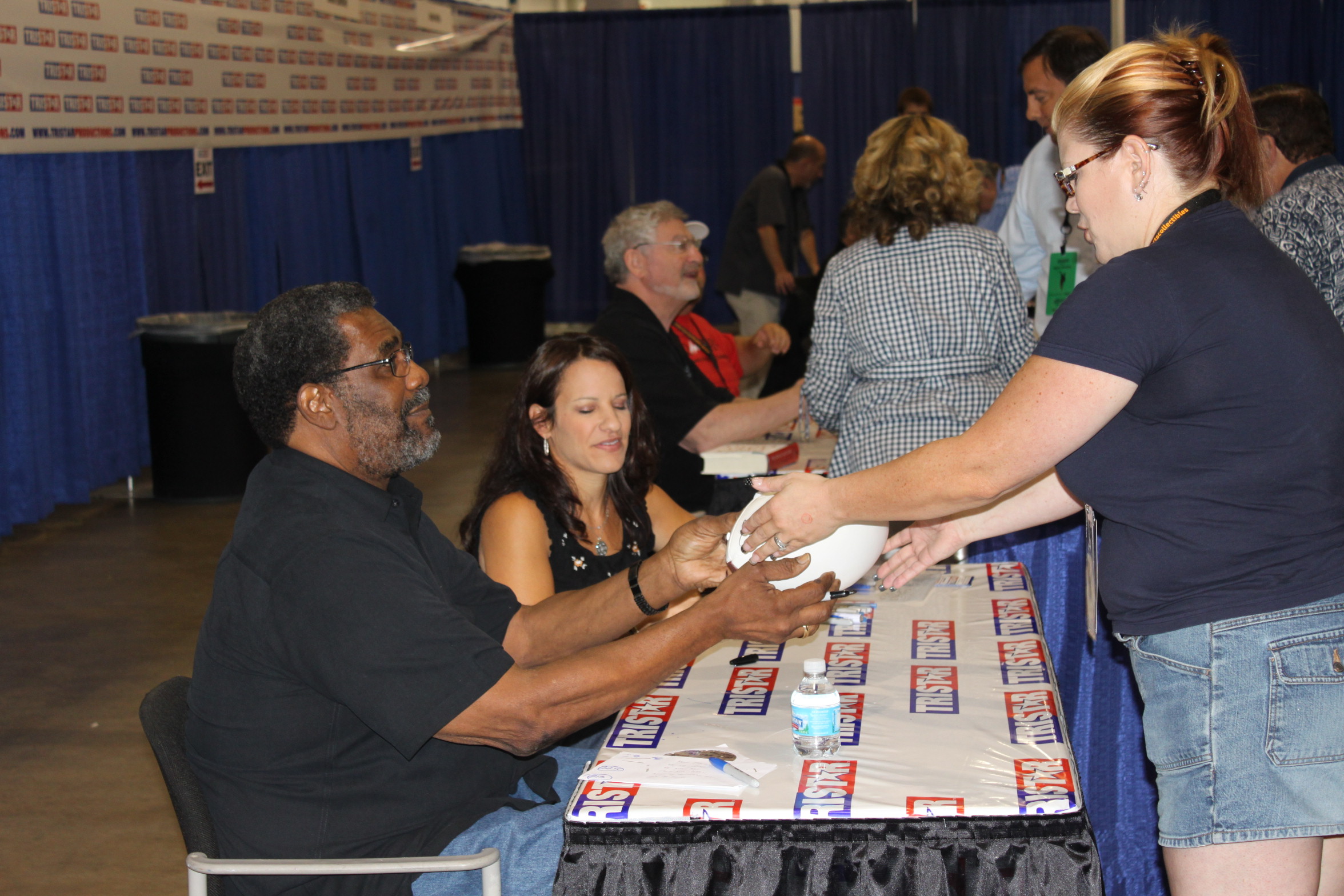 One of the biggest early signers was iconic running back Eric Dickerson, who still owns the all-time single-season rushing record – 2,105 in 1984.
Bill Oliver had Dickerson sign Rams and Hall of Fame helmets. Oliver appreciates Dickerson for much more than his on-field greatness.
"It's nice to see his community involvement, how much he gives back," Oliver said. "I've played in a few golf tournaments with him … he's a great role model."
So Oliver walked through the autograph line, having Dickerson add his signature near Joe Montana's. Lawrence Taylor would be next. Taylor also appeared at this week's show, with Mike Ditka and Bob Griese to follow, giving Oliver a chance to add a few more autographs to his helmet.