Are Joe Manganiello Autographs Going to Get a Deathstroke Bump?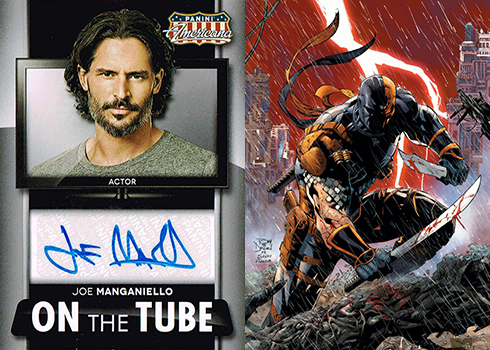 By Ryan Cracknell | Hobby Editor
It looks like the rumors are true and that Joe Manganiello is slated to join the DC Movie Universe as Deathstroke in the upcoming Batman film. It's still way too early to speculate whether there will be cards for the movie, but there might be some renewed interest in a couple of existing Joe Manganiello autograph cards.
Although the actor is best known for TV's True Blood, he never signed for any of Rittenhouse's sets for the show. But he did in the past. 2007 Rittenhouse Spider-Man 3 has the first Joe Manganiello signed card. To date, it's the only one to come direct from a specific film or show (sadly, there aren't any Pee Wee's Big Holiday trading cards).
With the sunglasses, he's not very recognizable. However, it comes from an excellent set. It's also an on-card signature and one that's more attractive than his newer autographs.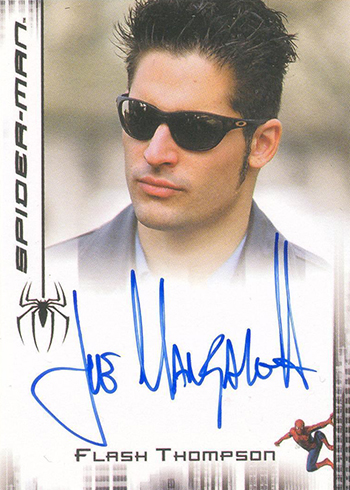 Fast forward to 2015 Panini Americana. This pop culture-themed release has a handful of different Manganiello autographs, not to mention regular a base card and some inserts.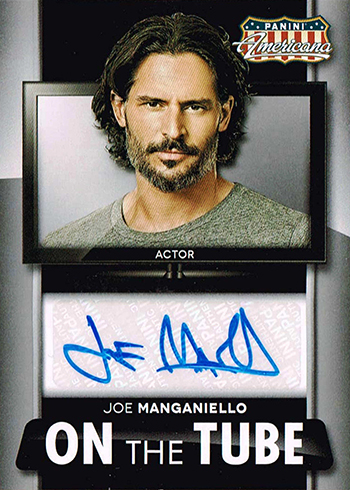 While the Spider-Man 3 autograph is the more expensive of the two sets, both are fairly affordabl on eBay. Currently, Manganiello is one of those actors that is recognizable but he's not exactly an A-lister. Playing a major villain in a comic blockbuster can change that, though. While it's not likely that either of these cards will ever fetch big bucks, especially since they're not connected directly to what he's most known for, it is likely that interest will grow between now and Deathstroke's big screen debut.
Comments? Questions? Contact Ryan Cracknell on Twitter @tradercracks.