DC Comics The New 52 puts old heroes in new tales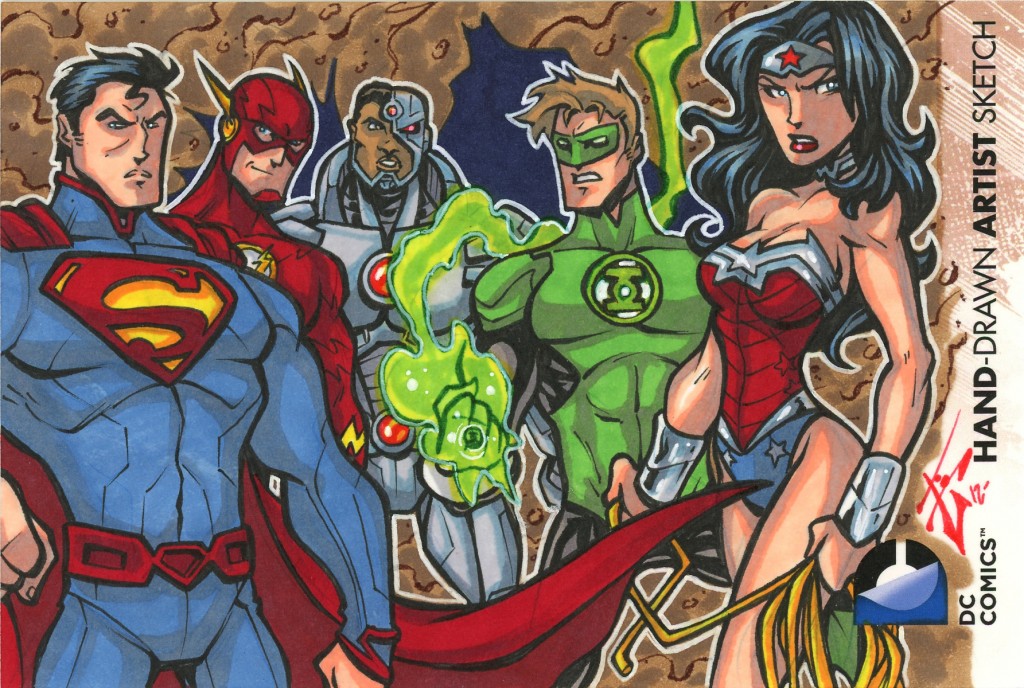 By Susan Lulgjuraj | Beckett Sports Card Monthly Editor
DC Comics relaunched its comic book line in 2011 coming out with The New 52. All existing titles were canceled and 52 new series debuted last September with the same characters, except with some different back stories.
To go with the new look and feel, Cryptozoic is coming out with DC Comics The New 52 trading cards, featuring a 71-card base set scheduled to come out in late August. There are also two chase sets: Lanterns die-cuts and Work in Progress, which shows characters as they go from sketch to full-color images.
One of the unique aspects of the cards is they were written by Adam Beechen, a comic book writer who works for DC Comics. He has written for Batgirl, Batman Beyond, Countdown to Adventure including a number of other titles.
Beechen's insight will offer collectors a unique insider view to the superheroes.
One of the highlights of DC Comics The New 52 are the sketch cards.
About 25 artists worked on the art for the base set, but about 150 artists will have their work showcased on sketch cards including Brian Kong and Axebone (click here to see full list of artists). Sketch cards will fall at a rate of 1 in 24 packs.
The foil, die-cut Lantern chase cards will include characters such Sinestro, Hal Jordan and Guy Gardner of the Green Lantern fame.
There are redemption simply because Cryptozoic cannot fit these pieces into hobby boxes. There are 50 oversized artist cards available with some of the most popular superheroes drawn with crisp details.
The second redemption is much rarer with six DC Comics original art pages up for grabs. The pages are from Supergirl, Red Lanterns, Justice League and Detective Comics.
The cards have a suggested retail price of $3.50 a pack. Five cards come in a pack with 24 packs per box.
Check out the gallery of sketch, oversizes art cards and original art pages.
Susan Lulgjuraj is a contributing editor for Beckett Media. You can email Susan here. Follow her on Twitter here.