32 Times Fashion Choices Went Terribly Wrong in 1992 Bowman Baseball
When you click on links to various merchants on this site, like eBay, and make a purchase, this can result in this site earning a commission.
When we buy our clothes, we don't often think how ridiculous some of our choices are going to look in the future. I remember proclaiming that standard blue jeans were a thing of the past when I got my first pair of acid wash back in the 1980s. Boy, was I wrong.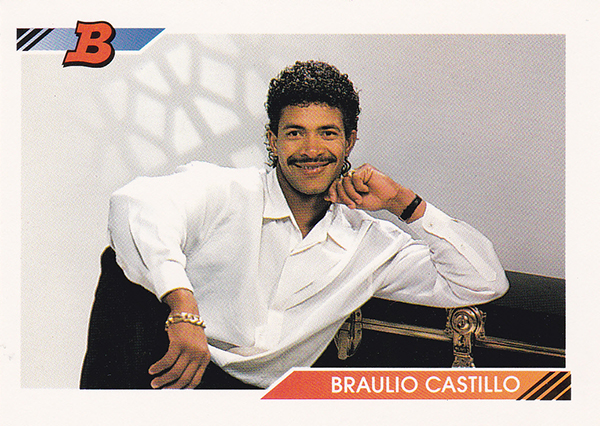 Walking down the hallways of a high school can be surreal. Looking back at the old photos and yearbook-style portraits is like a trip back in time. Oddly, I often find that the further back you go, hairstyles and fashion choices make people look older. Even though the Class of 1974 and Class of 1996 are captured at roughly the same age, they don't look it.
You'd think that it would be the same thing with baseball cards. They're frozen moments from a specific period. And yet, other than printing technology and facial hair, it can often be tough to pinpoint what era a lot of cards come from based on just the photo. That's because sports cards usually show players in their uniforms. You don't get much fashion sense outside of the painter-style caps the Pirates wore for a short time or the Magnum P.I.-inspired mustaches of the 1980s.
1992 Bowman Baseball offers a rare hobby glimpse at how we dressed back in the day. For the most part, the results are horrendous and cringe-worthy. The scary thing is that those weaved belts, bright colors and rolled jeans were considered cool at the time.
The set is viewed by many as one of the decade's best because of it's increased quality, limited quantities (by 1992 standards) and a stacked rookie card lineup that includes Mariano Rivera, Mike Piazza and many more. But maybe it deserves to be a warning to young adults from the present day that what clothes are hot now are likely to be mocked by your children.
One of the most iconic 1992 Bowman Baseball cards belongs to Chipper Jones. It's not his rookie card, but it's held in higher regard than most of his even more plentiful 1991 cards. Yes, it's an early gem from a generational great, which is probably why it's remembered. Or is it because it shows a future star standing on the edge of a cactus patch wearing a ball cap, a long-sleeve buttoned shirt, khaki shorts and a pair of Nike high tops? And let's not forget that brown weaved belt.
Just a little dated.
Most of the other fashion faux pas come from young players who didn't amount to much. They come from photo shoots, some of which are delightfully odd and definitely not typical of a traditional baseball card set. Seeing as how images were available of veterans in their regular on-field gear, they take the traditional route.
So behold, the fashion warnings that 1992 Bowman Baseball gave us. And in case you want to add some of these to your collection, the Beckett Marketplace has plenty of them.
1992 Bowman Baseball's Cringe-Worthy Fashion Showcase
28 Chipper Jones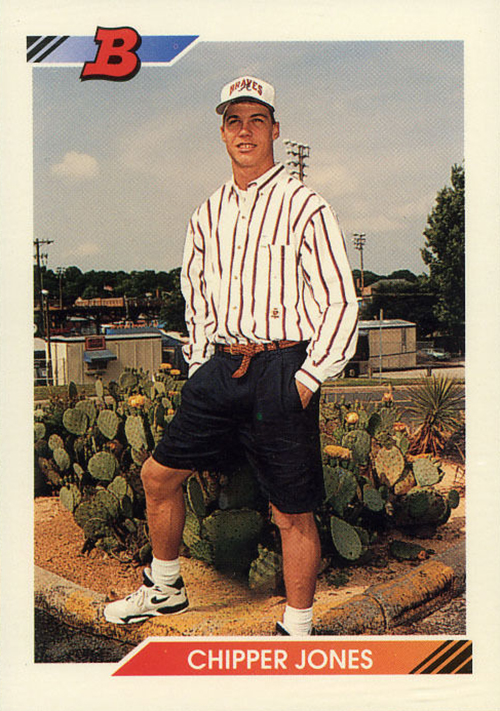 34 Napoleon Robinson
Thank shirt is almost like camouflage with that building in the background.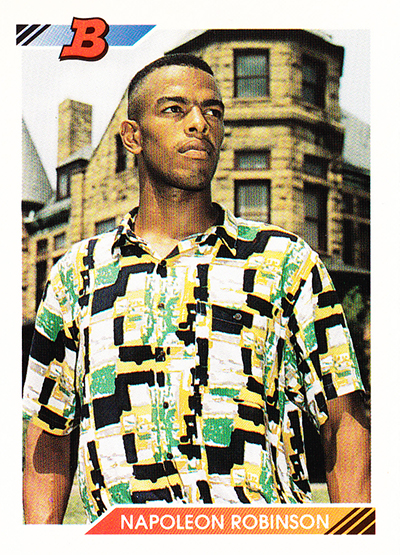 38 Eric Christenson
Yes, that hair was "in" back in the day.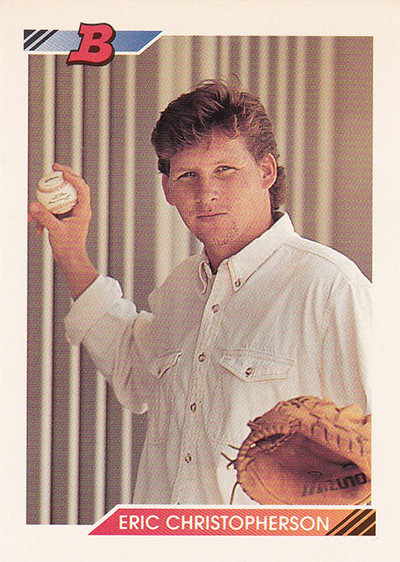 42 Tracy Sanders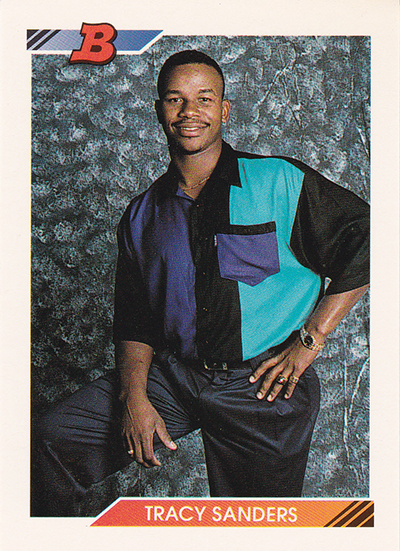 72 Jeff Jackson
When abstract art and gold chains collide.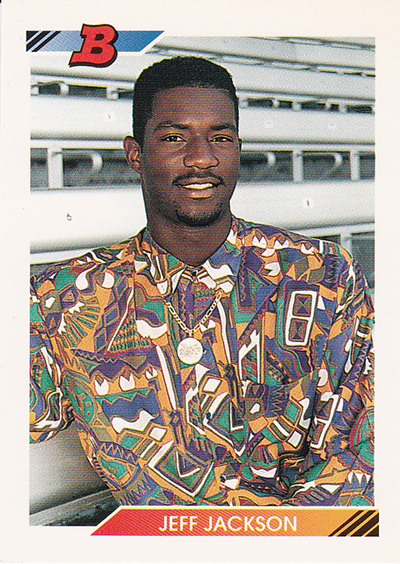 79 Ryan Long
Every yearbook has one.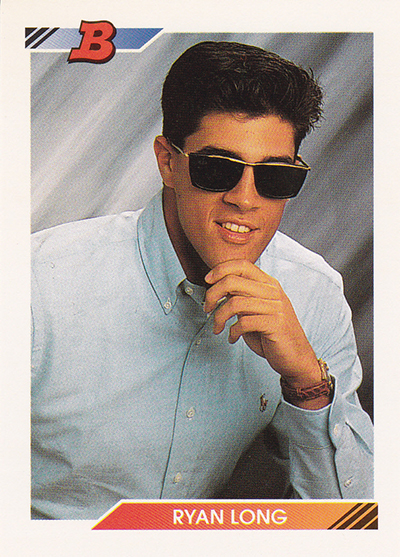 104 Braulio Castillo
Yes, he's leaning up against a trunk.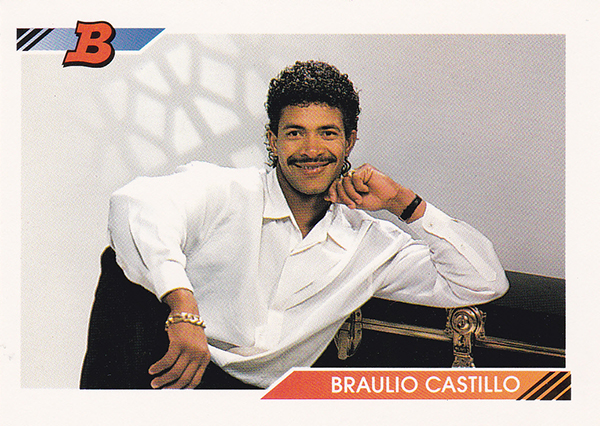 130 Domingo Jean
It's like the junior version of the Kid haircut.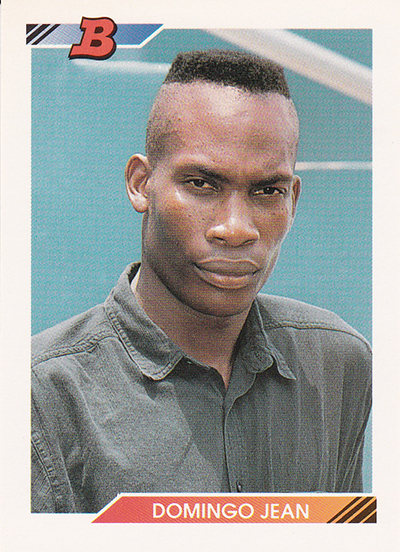 138 Ryan Hawblitzel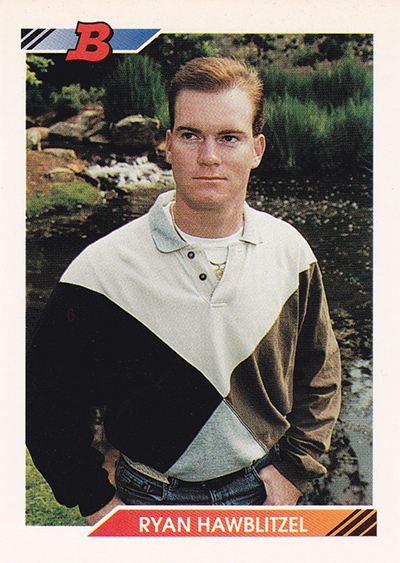 155 Kevin Young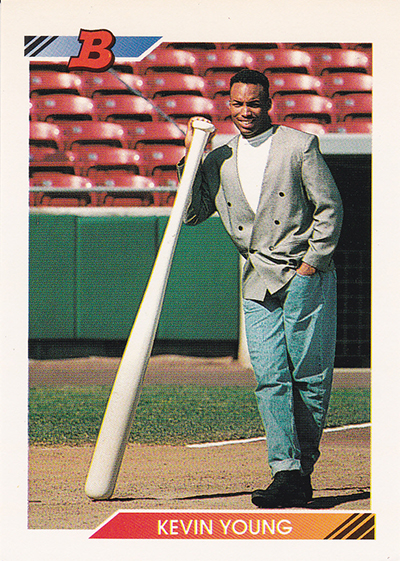 202 Todd Jones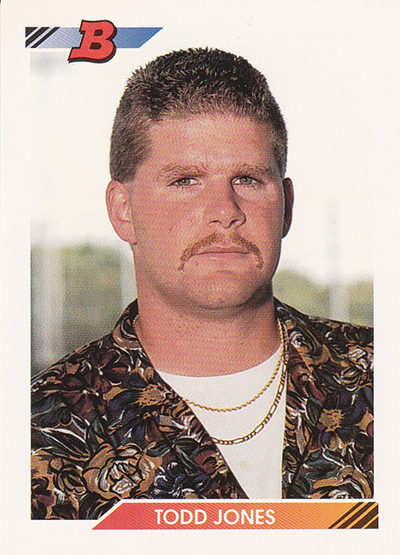 211 Joe Sondrini
Sondrini might have missed the bus but that's one pair of sweet kicks.
224 Damon Buford
"Nice suit," says 1992 Damon Buford.
"Shirt's a little short around the belly," says everyone else.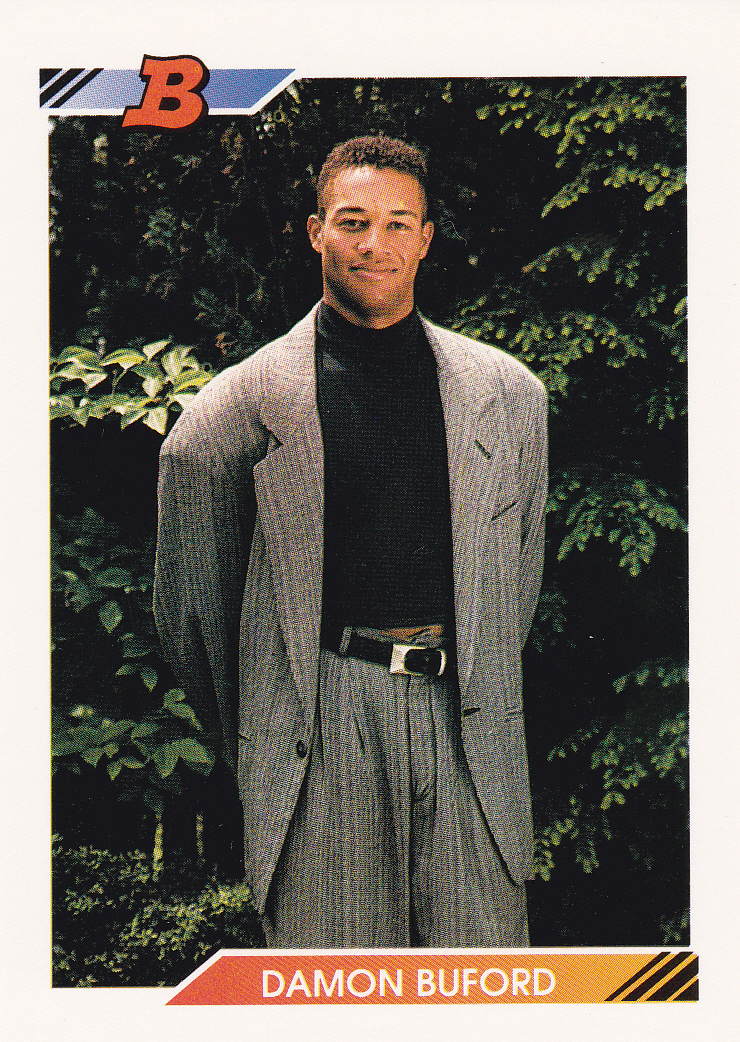 246 Joe Perona
I wonder if the shirt was made to look faded or it was a personal favorite that got worn many times. Either way, if you squint, the blobs kind of look like Angry Birds.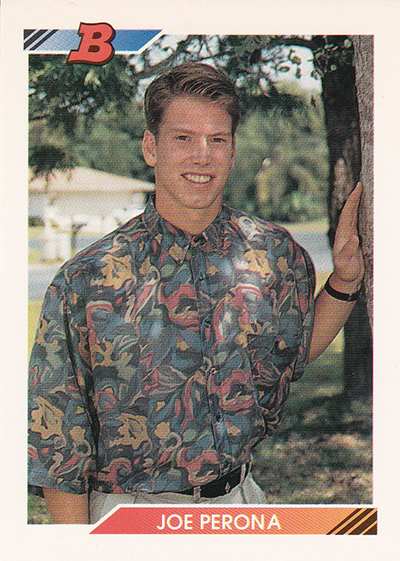 251 Greg Blosser
Mullet + Goatee Fuzz + Jean Shirt = Awesome.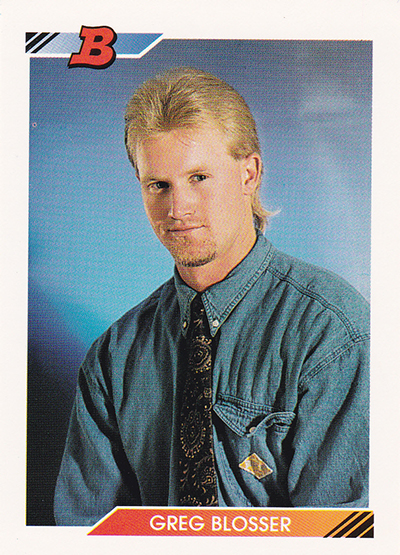 261 Ugueth Urbina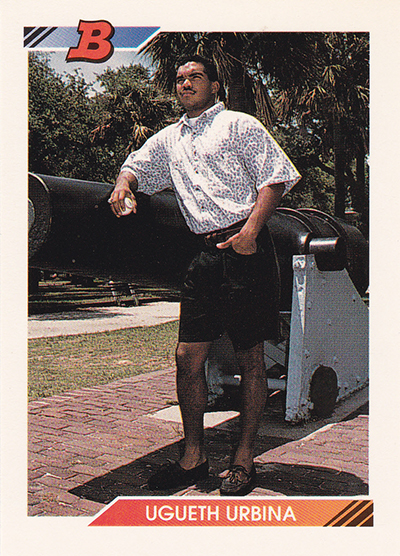 302 Mariano Rivera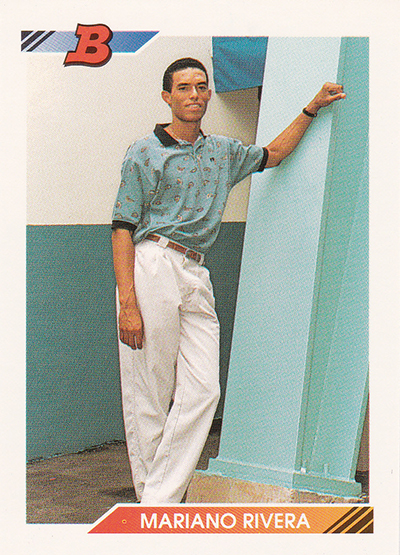 331 Eddie Williams
In case you were wondering, the gold chain says "Eddie." The serene fountain in the background is a nice touch.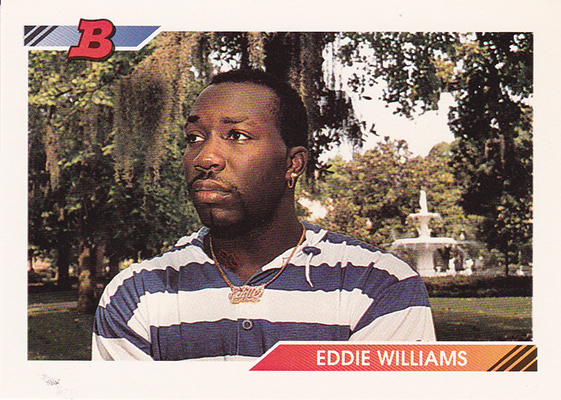 332 Donald Harris
Those suspenders!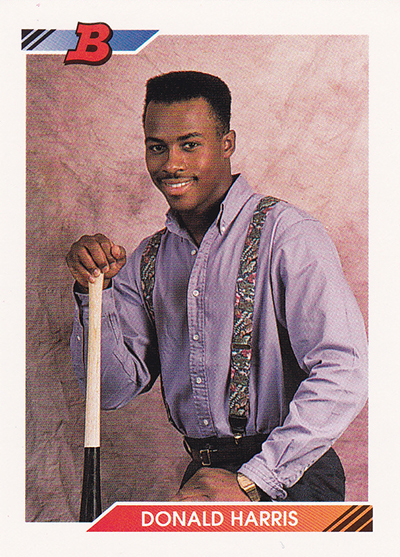 349 Paul Byrd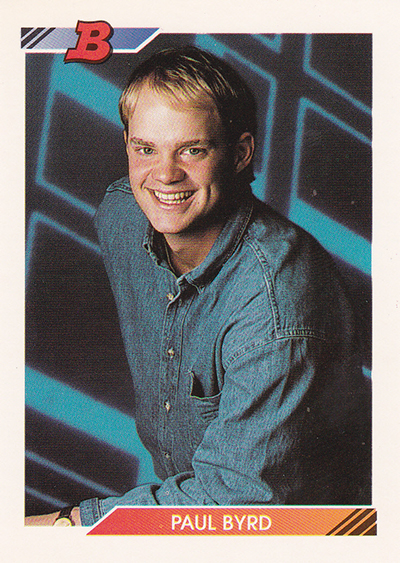 With that background, it needs more lasers.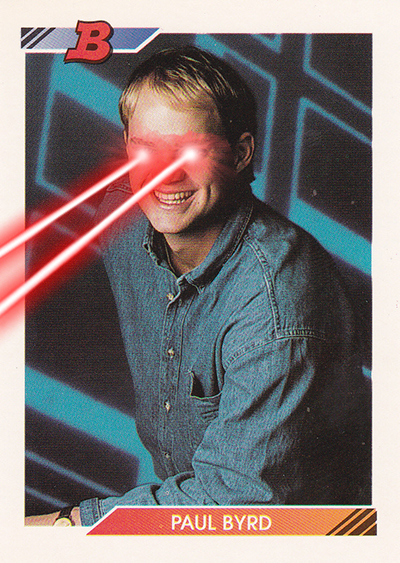 Much better!
387 Alan Embree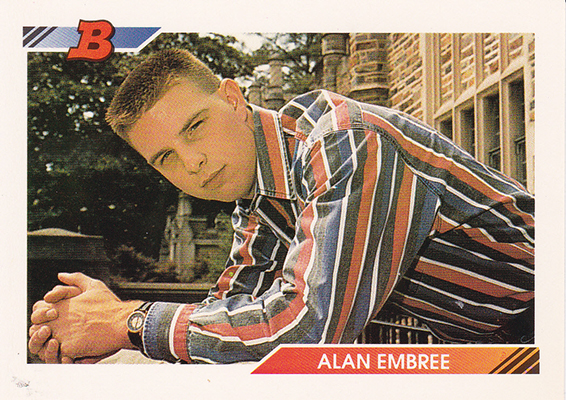 389 Bobby Jones
What's cooler, the shirt or the camera?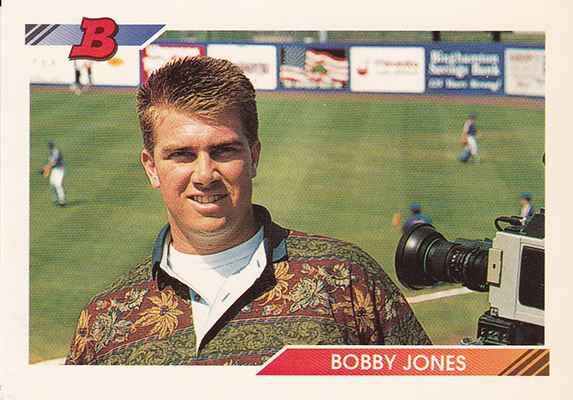 391 Dan Smith
There's a whole lot of geometry happening with that hair.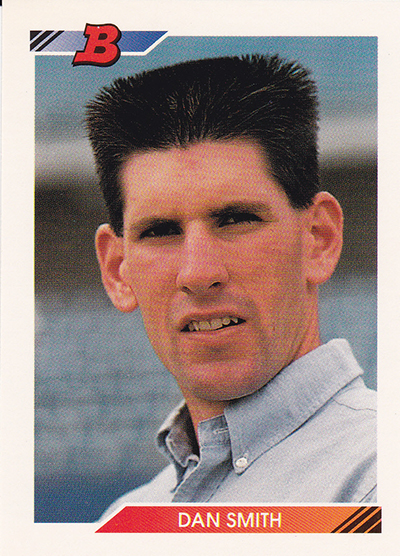 393 Jon Farrell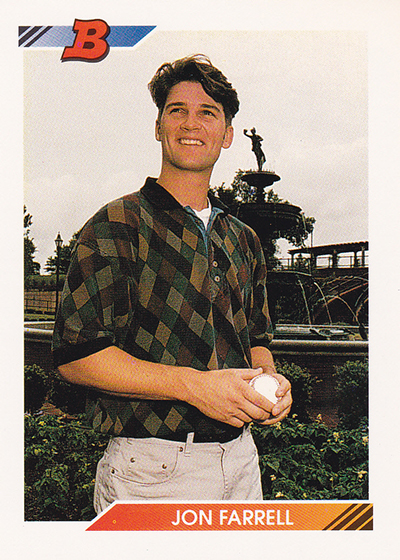 417 Clemente Nunez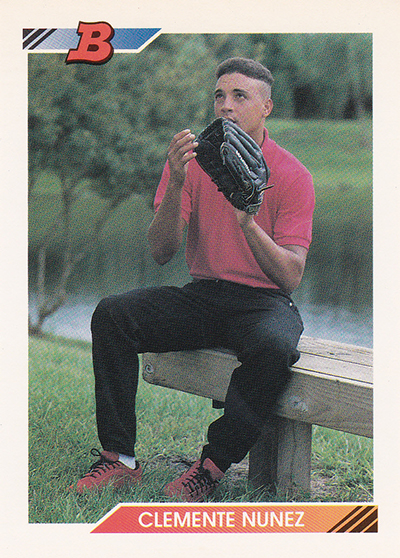 443 Vince Moore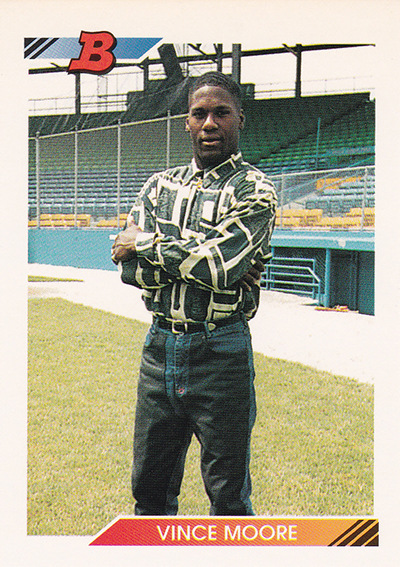 508 Robbie Beckett
Jeans, suit jacket and wild ties have always made interesting combinations.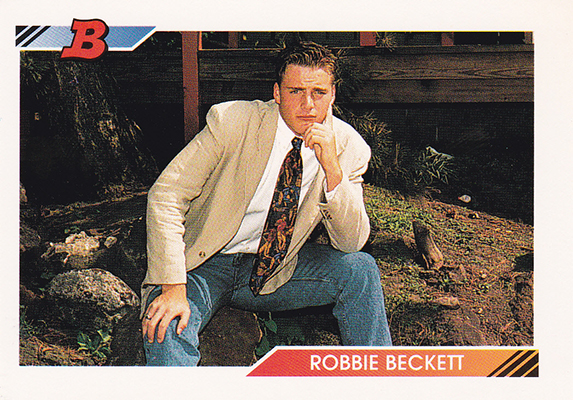 548 Elston Hansen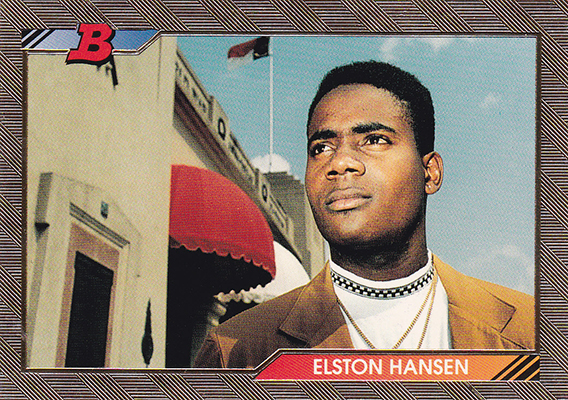 581 Howard House
This card has a sense of familiarity to it.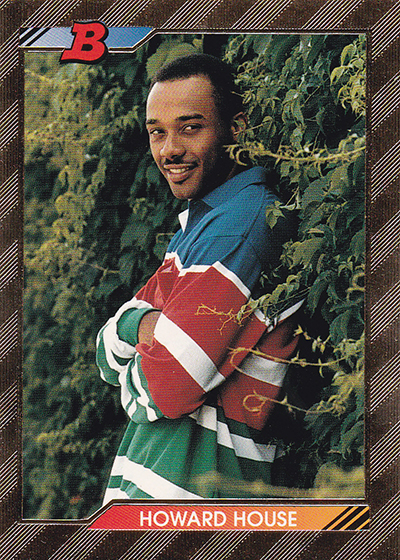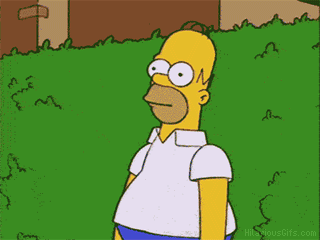 614 Scott Cepicky
Proof that acid wash made it to the 1990s.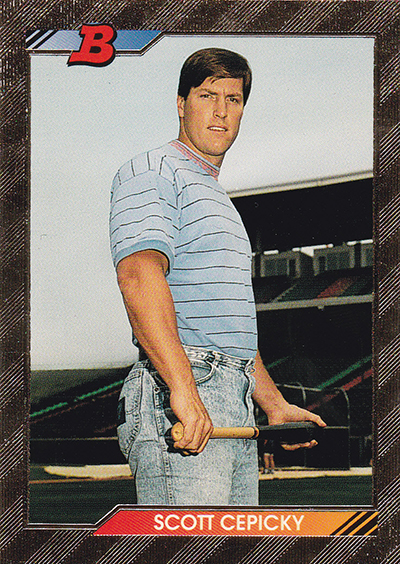 654 Greg Pirkl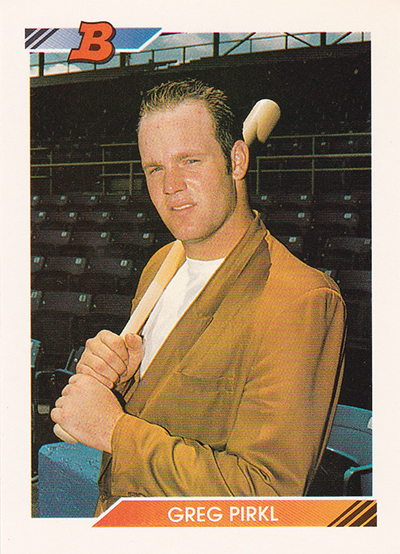 679 Duane Singleton
I don't know, but that shirt looks like it might have inspired the Power Rangers uniforms a couple of years later.