2020 Bowman Heritage Baseball Checklist, Team Set Lists and Details
Typically, when you think of Topps' Heritage line, your mind races back to the days when vintage was vintage — the '50s, '60s or '70s. If that's the case, 2020 Bowman Heritage Baseball might have you looking in the mirror for a more gray hairs.
The online-exclusive release doesn't hearken back to the days of Mantle or Clemente. It even skips past the first couple years of the Bowman reboot. It's 1992 Bowman Baseball, a set that's not yet 30-years old, getting the Heritage treatment.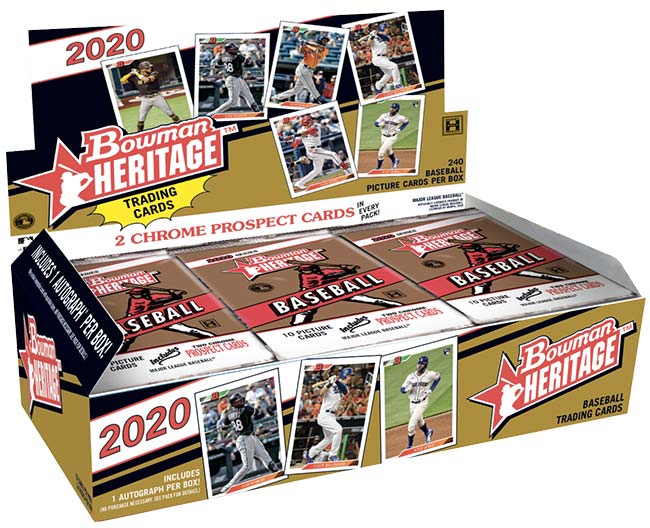 Like 2019, Bowman Heritage is an online-exclusive release. Topps 582 Montgomery Club members got first dibs on boxes through a pre-sale on January 12. Each member had a limit of three boxes, each costing $100. The general public got access on January 15.
2020 Bowman Heritage Baseball Checklist Overview
The 2020 Bowman Heritage Baseball checklist breaks down like a lot of sets under the Bowman name. Veterans and prospects each have their own separate sets of base-style cards. Vets total 100 cards while the Bowman Prospects total 150.
For the up-and-comers, there's a lot of overlap in players found in 2020 Bowman and 2020 Bowman Chrome. The 2020 draft class is not included here.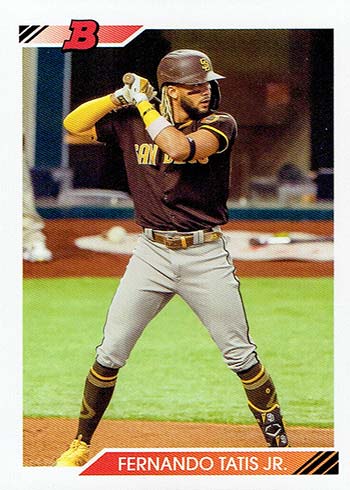 There's just one parallel for these, Black and White, which fall 1:3 packs.
Select prospects also have Image Variations, which average out to two per box.
Chrome Prospects, which also total 150 cards, get the Refractor treatment as well with the following:
Refractors (1:8 packs)
Blue Refractors (1:16 packs)
Yellow Refractors (1:21 packs)
Gold Refractors (1:31 packs)
Orange Refractors (1:61 packs)
Red Refractors (1:304 packs)
Superfractors – 1/1 (1:1,526 packs)
Printing Plates are also available.
Autographs land one per hobby box. Both prospect and rookies have signatures in the product. Despite this, it's not a massive checklist. Prospect signatures are limited to just 21 players while there are just five rookies. Parallels include Refractors, Gold Refractors, Orange Refractors, Red Refractors, Printing Plates and Superfractors.
2020 Bowman Heritage Baseball cards at a glance:
Cards per pack: 10
Packs per box: 24
Set size: 100 cards
Release date: January 12, 2021 (582 Montgomery Club presale), January 15 (general sales)
Shop for 2020 Bowman Heritage Baseball boxes on eBay:
What to expect in a hobby box:
Autographs – 1
Image Variations – 2
Refractors – 5
Black and White Parallels – 8
2020 Bowman Heritage Baseball Checklist
Please note that print runs haven't been announced for cards without serial numbers.
You can also download a spreadsheet copy of the checklist:
Base
Prospects
Autographs
Team Sets