30 Teams | 30 Weeks: Team #29 Miami Marlins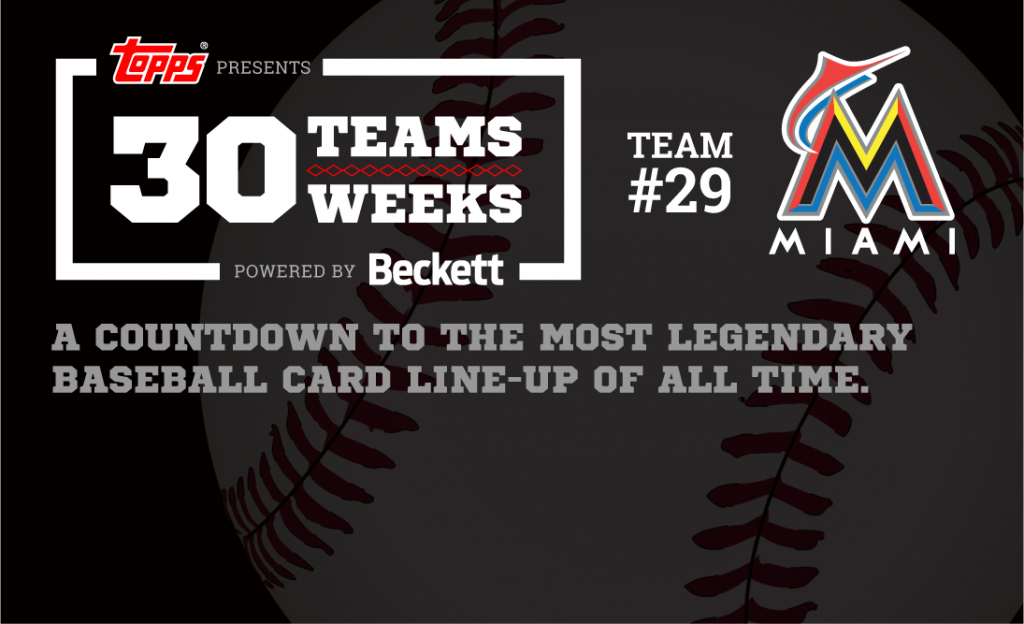 The Miami Marlins check in at No. 29 in our 30 Teams | 30 Weeks countdown. The Marlins, formerly known as the Florida Marlins, have been one of the most up-and-down teams in baseball history. Blessed with incredibly talented and legendary players throughout their short history, they have won two World Series titles. But both of those championships were followed by "fire sales" that led to the trading away of all of their star players.
Many of these players went on to great careers elsewhere, but Marlins fans will always remember the great years they had in Miami.
Check out our list of players and the cards associated with each!