30 Teams | 30 Weeks: #6 New York Mets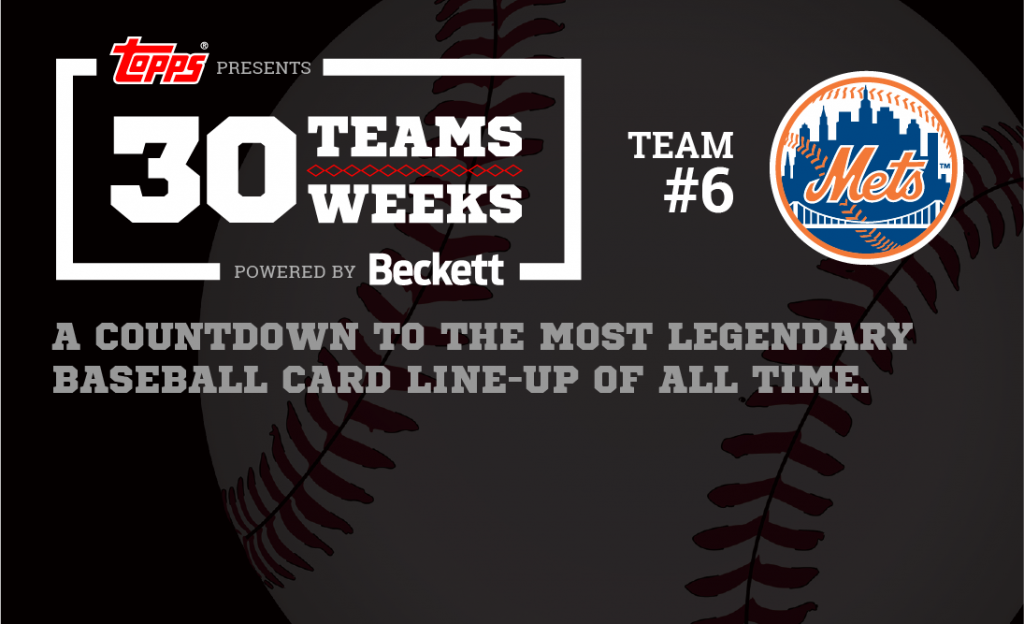 The New York Mets are team No. 6 in the Topps 30 Teams | 30 Weeks countdown to the most legendary lineup of all time.
The Mets benefited from the "Hobby boost" more than any other team, moving up in our list due many of their stars being popular in the heyday of card collecting in the 1980s and 1990s. Though often associated with major injuries and losing the seasons, the Mets have overcome those difficulties several times in their history and won two World Series titles and 5 NL Pennants.
Check out their list and all the other lineups at 30Teams30Weeks.com.