30 Teams | 30 Weeks: #4 Los Angeles Dodgers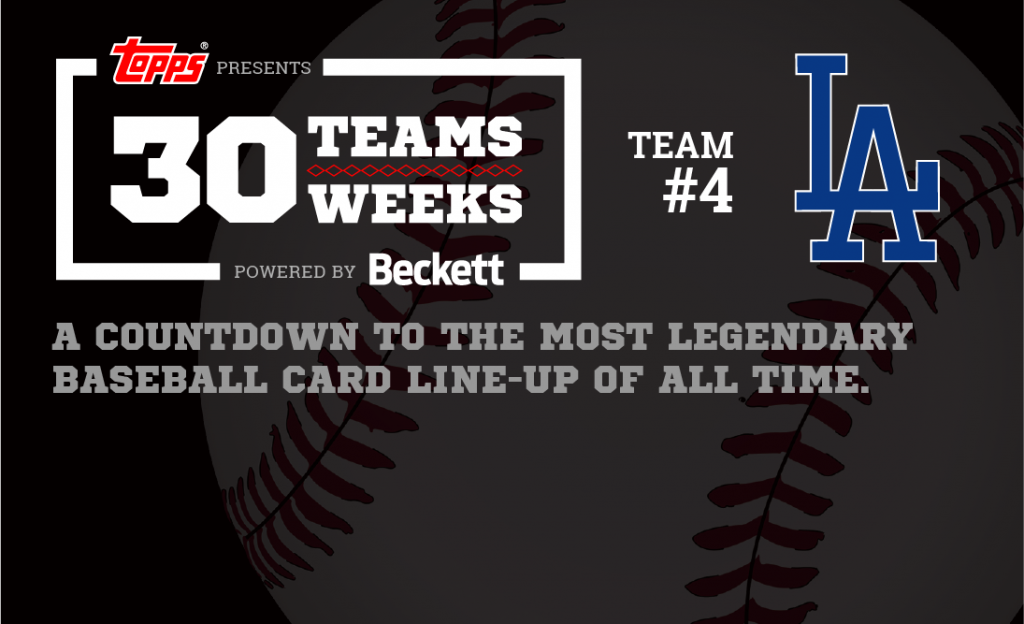 The Los Angeles Dodgers are team No. 4 in the Topps 30 Teams | 30 Weeks countdown to the most legendary card lineup of all time.
This team feels has some of the greatest and most recognizable players of all time, and it's got some of the best nicknames ever. Check out the lineup with guys like the "Duke of Flatbush" or the "Reading Rifle" or "Campy."
The Dodgers lineup along with all of our other teams can be found at 30Teams30Weeks.com.