30 Teams | 30 Weeks: #17 Philadelphia Phillies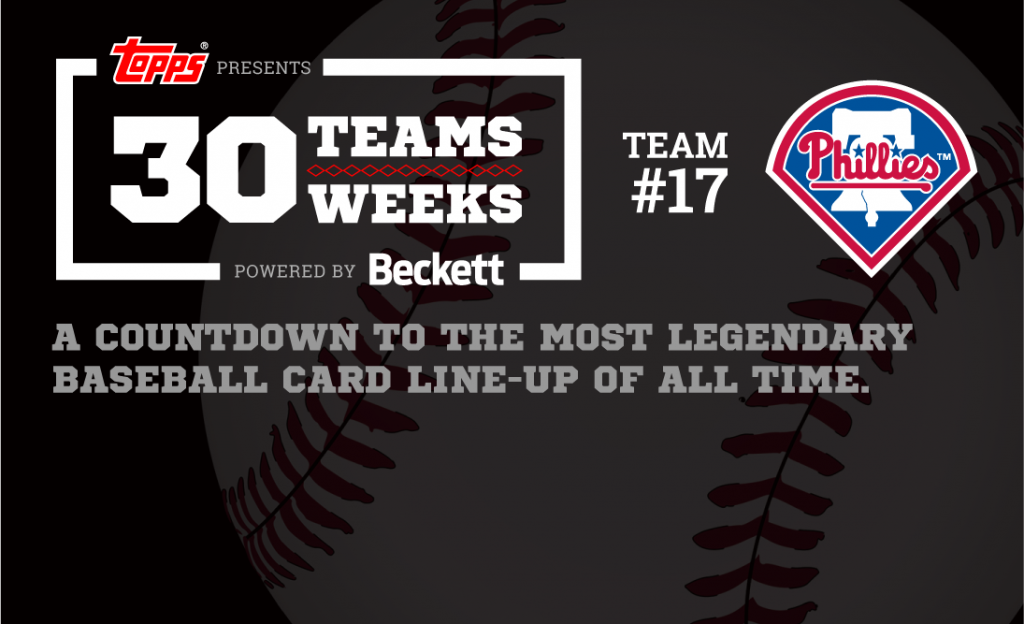 The Philadelphia Phillies are team No. 17 in the Topps 30 Teams | 30 Weeks countdown to the most legendary card lineup of all time.
The Phillies are one of the oldest franchises in baseball, having been established in 1883. Unfortunately for the Phils and their fans, the team spent a majority of their history as a losing franchise. In fact, they were the first team in professional sports history to lose 10,000 games. But, in 1980 at long, long, long last, the franchise was delivered from their losing ways, winning the World Series over the Kansas City Royals. They would repeat that feat in 2008, winning the World Series over the Tampa Bay Rays. The Phillies' Legendary Lineup consists of many players on the two World Series teams.
Check out their lineup and all the other teams who have been picked so far at 30Teams30Weeks.com.