30 Teams | 30 Weeks: #11 Detroit Tigers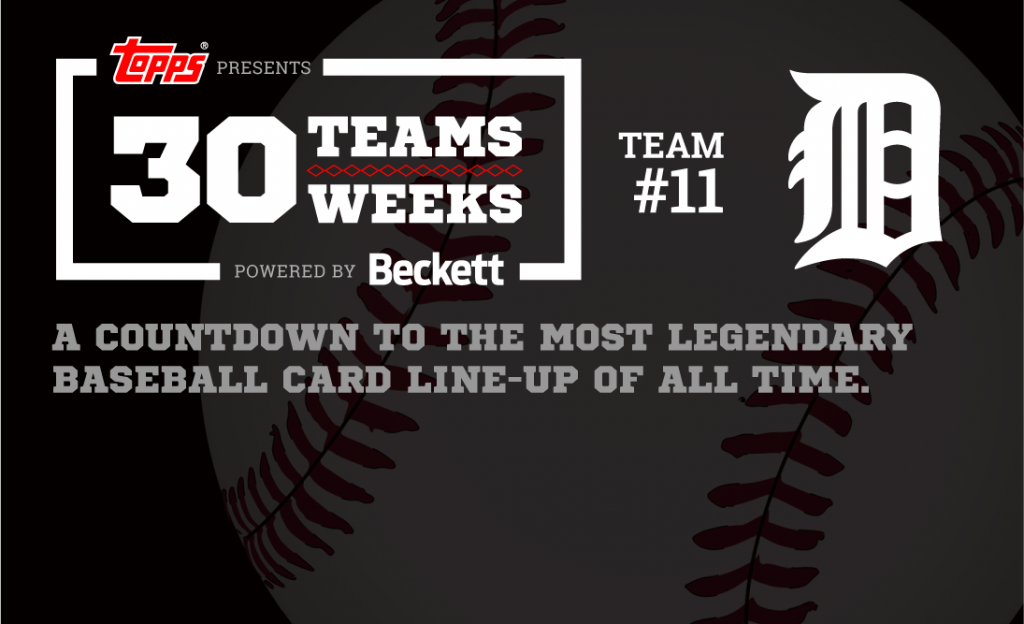 The Detroit Tigers are team No. 11 in our 30 Teams | 30 Weeks countdown to the most legendary card lineup of all time.
The Tigers, with their old English "D" on their hats, represent a bygone era of baseball and their legendary lineup features players from as far back at 1903 and as recently as 2018. Tigers had great players in many different eras, from the "Dead Ball" era, to the 1960s, 1980s, 2000s, and 2010s, all eras when they won AL Pennants and a few World Series titles. Check out the legendary lineup and let us know who we got right and who we should have included!
Check out the Tigers' lineup and all the other lineups at 30teams30weeks.com!