There Can Be Only One: Beckett Pricing Insider
A pretty common question we get here is, "How much is this 1/1 worth?" Any longtime Beckett subscriber knows that we don't make a practice of placing a price range on cards numbered with that low of a print run. In fact, any set with a print run of 15 or lower can get pretty dicey. However, that doesn't mean we aren't watching the market like the rest of you when those white whales come up for sale, and over the last couple of months there have been some monsters made available across all four major sports, but in case you missed them, here are the three highest priced 1/1 hockey cards that have caught our eye.
Late September brings a flood on new beginnings. The NFL is about a month into their season, the new NBA campaign isn't too far away, and the puck is about to drop on the beginning of a new NHL season as well.  This September was no different, and as the sporting public was preparing for the excitement to come one very happy seller found themselves about 10,000 reasons to celebrate last years rookie class, well Brock Boeser to be precise.  There is no question that Boeser drove the '17-18 rookie class in sales and one Australian eBayer was able to turn that into a very nice payday. This one of a kind Boeser commanded the attention of the hockey market when it hit the auction block to the tune of $10,664 USD.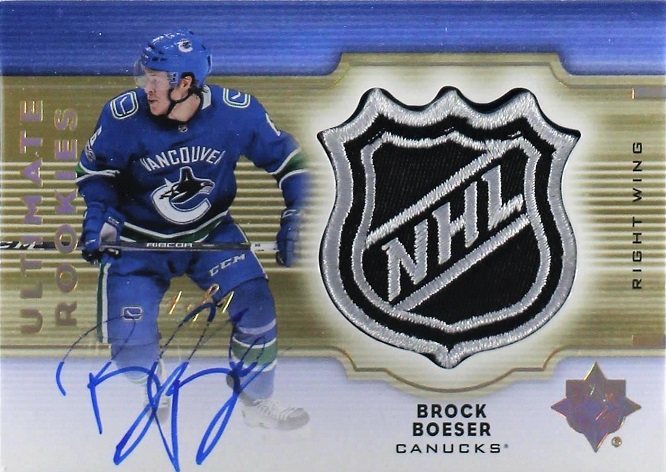 2017-18 Upper Deck Splendor was announced late last year and the release was pushed back several times as Upper Deck made sure the product was superb. So, as card fate would have it, on release day, the biggest card in the entire set was pulled when Lord Stanley made his appearance from the one card per pack product. He then reappeared on the secondary market and then disappeared for the agreed-upon price of  $25,499.99 CAD or $19,720 USD. The cards from this set are absolutely beautiful, but this cut signature stands above the rest on namesake alone.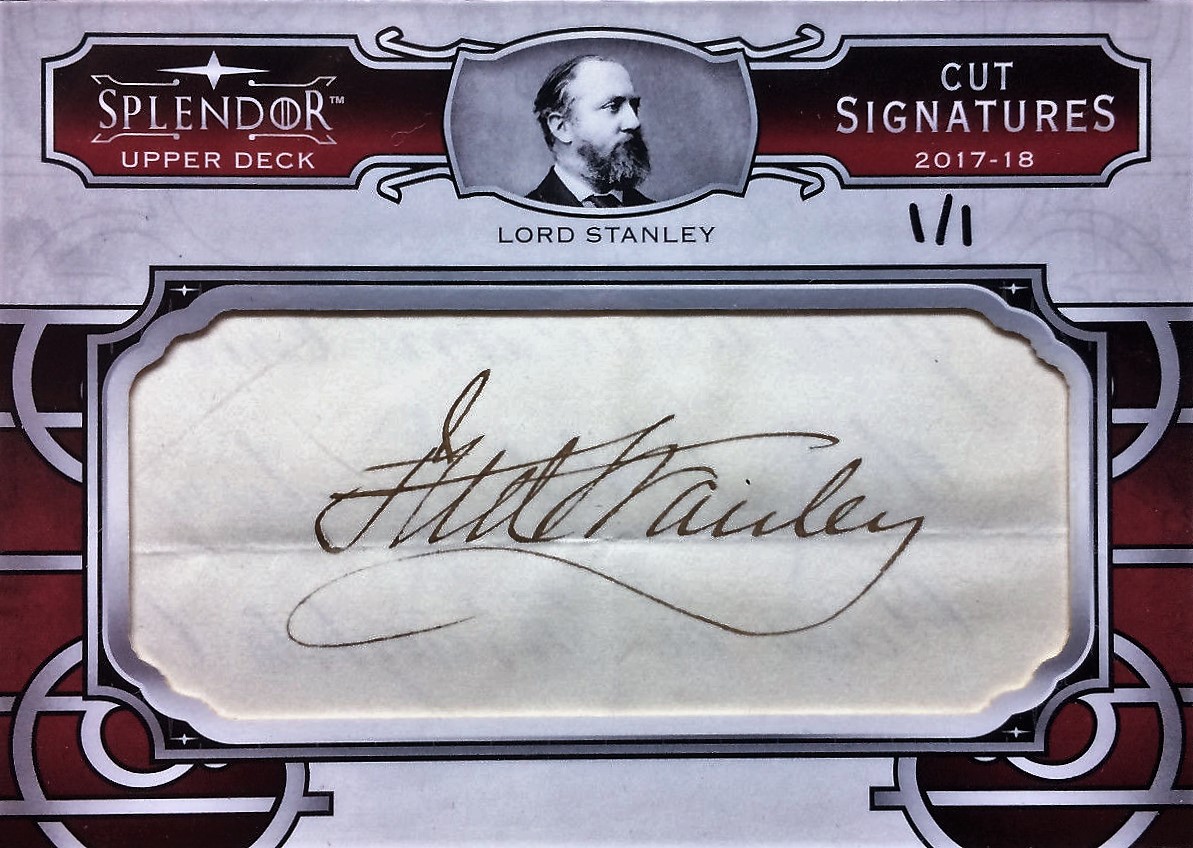 There can be only one. Well, in this case, there is just the one, but it has two of the biggest names in recent hockey history on it with Crosby and Ovechkin. In a market that's full of cards with materials, i.e., sticks, jersey, gloves, even straps and buttons, the league shield is without question the most sought after. This 1/1 from the best product of '05-06 stands alone above all other shields pieces in recent memory. It's final, realized price of over $50,000 USD in late August was enough to make even the most casual collector stop down and take notice.  Timing is everything, and this seller got it right and cashed in huge.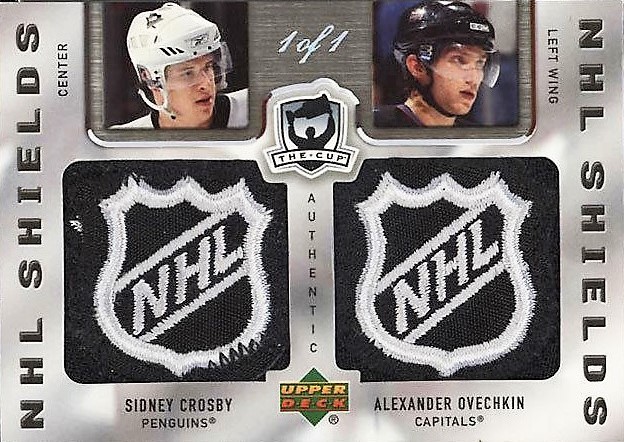 This edition of the Beckett Pricing Insider is sponsored by Classic Auctions.