30 Teams | 30 Weeks : Team #26 Minnesota Twins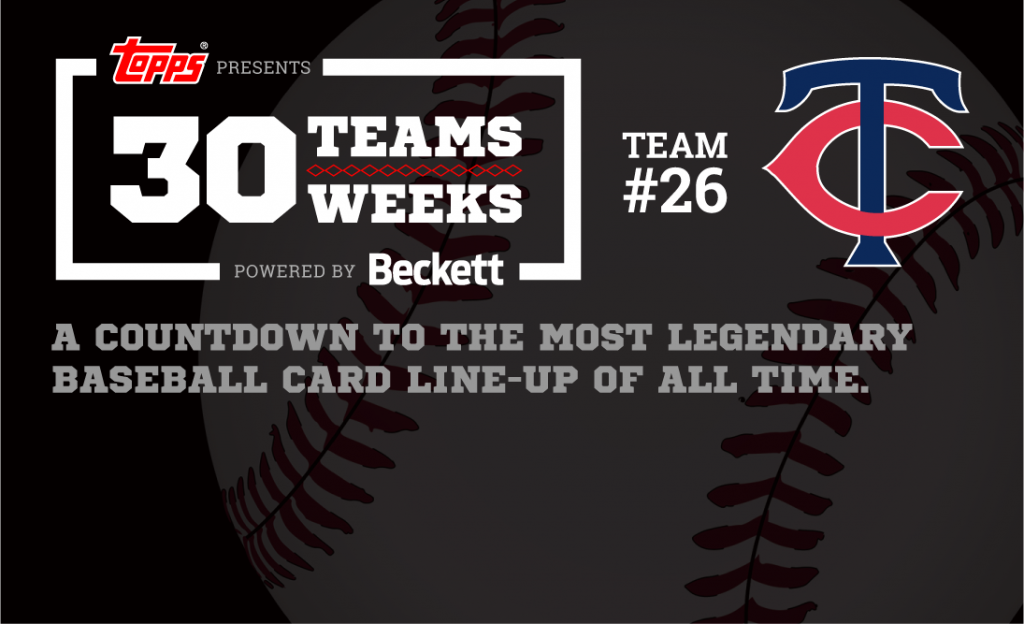 Team No. 26 in our 30 Teams | 30 Weeks countdown of legendary card lineups is the Minnesota Twins!
Depending on how you want to look at the history, the Minnesota Twins franchise has been playing Major League Baseball since 1901. The Washington Senators toiled their craft in the D.C. area for almost 60 years, mostly in mediocrity, until they were moved to Minnesota in 1960 and became the Twins. For our purposes, we only chose players who were on the Minnesota Twins and not the Senators.
The best stretch in Twins history was from the mid 1980s to 1991, a time in which they won two World Series Titles and had some of their most legendary players. It's no surprise that our list is comprised of several players on those World Series-winning teams. Twins legends like Kirby Puckett, Bert Blyleven, and Harmon Killebrew were easy choices for the list, while other positions may have been a little more debatable. Let us know your thoughts on Facebook and Twitter!