30 Teams | 30 Weeks: #16 Oakland A's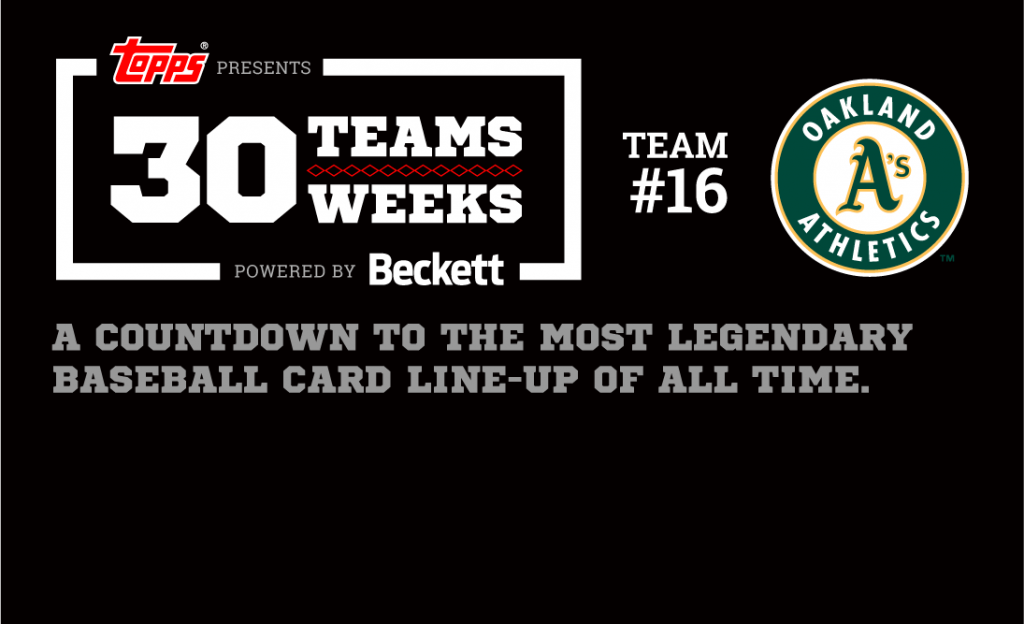 The Oakland A's are team No. 16 in the Topps 30 Teams | 30 Weeks countdown to the most legendary baseball card lineup of all time.
The A's experienced three different eras of success in their history, the "Swingin' A's" of the 1970s which won three straight World Series titles, the "Bash Brothers" era in the late 1980s which won three-straight AL Pennants and one World Series, and the "Moneyball" era A's of the 2000s which captured six AL West division titles. Our legendary lineup pulls players from each of these eras, many of them were some of the most popular players in collecting history, like Rickey Henderson, Jose Canseco, and Reggie Jackson.
Check out this lineup and many more at 30Teams30Weeks.com!