2023-24 Upper Deck MVP Hockey Details
2023-24 Upper Deck MVP Hockey launches another NHL card season with its familiar focus on affordability, availability and accessibility. It's not an expensive product and it's not an overly complicated one. Rather, MVP continues to be a place where collectors have an opportunity to jump in.
2023-24 Upper Deck MVP Hockey Checklist Overview
The core of MVP is found in its base set. Consisting of 250 total cards, the first 200 make up the shell set. The remaining 50 are a mix of veteran and rookie short prints. With one landing every other hobby pack, they're not too hard to track down or complete, though.
Parallels include:
Ice Battles – 1:2 packs, SP – 1:5 packs
Silver Script – 1:5 packs, SP – 1:20 packs
Gold Script – 1:18 blaster packs, SP – 1:70 blaster packs
Super Script – /25
Black Super Script – /5
Printing Plates – 1/1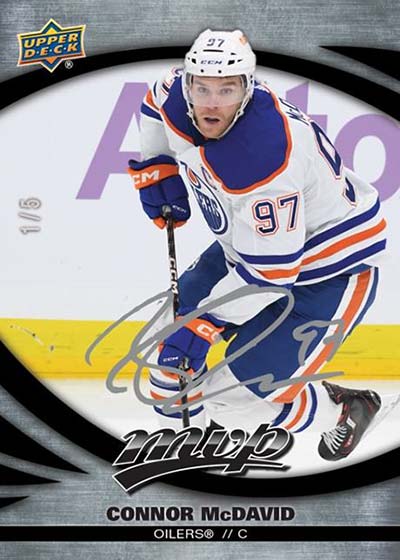 Select high number short prints also have Magenta Autographs that fall 1:400 packs.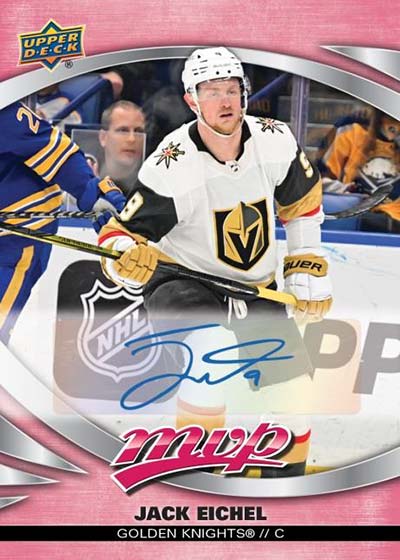 Inserts
Insert sets are a mix of new and returning themes.
Alternate Threads (1:10 packs) is one of the debuts. Each card has three teammates, all pictured in their teams retro uniforms. Gold parallels are 1:75 packs.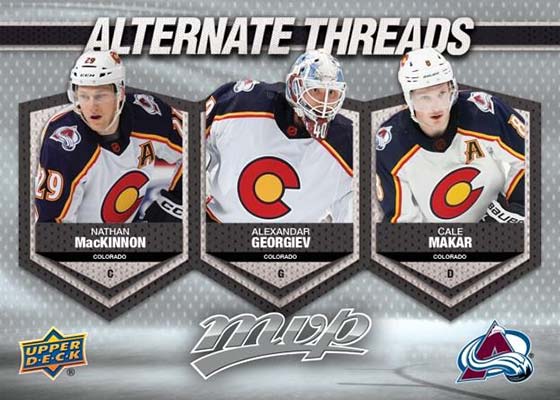 The NHL's top talent are found in Stars of the Rink (1:7 packs). Gold versions are available here as well, landing at a rate of 1:50 packs.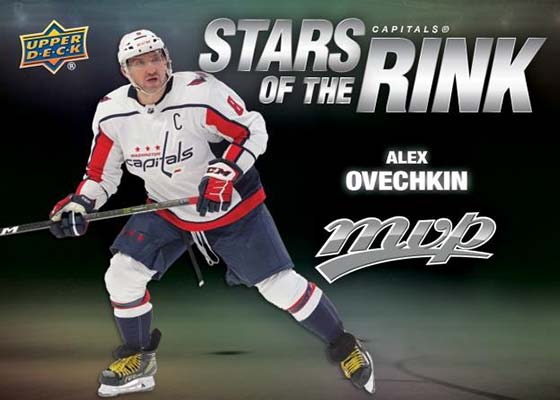 Mascots and team captains are paired up in new Ice Reps (1:7 packs). Like the other two first-time inserts, collectors can also chase Gold parallels (1:20 packs).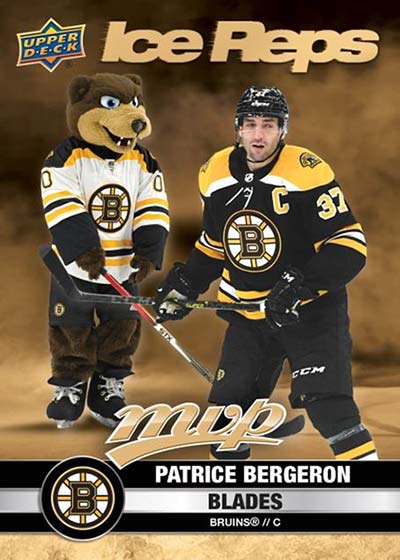 Bringing a retro vibe to the checklist is 20th Anniversary. These pay homage to 2003-04 Upper Deck MVP Talent inserts, using the design for a modern crop of players. Base versions are 1:5 packs while Gold Script are 1:36 and Super Script are numbered to 25.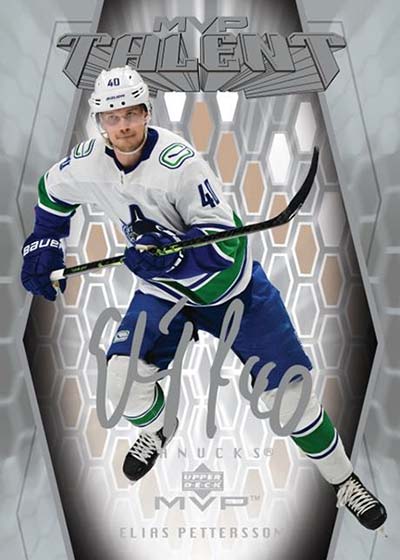 Colors and Contours return with bright Spectrum Light FX backdrops. Gold are the most common with 250 copies each followed by Green (/20) and Purple (/3).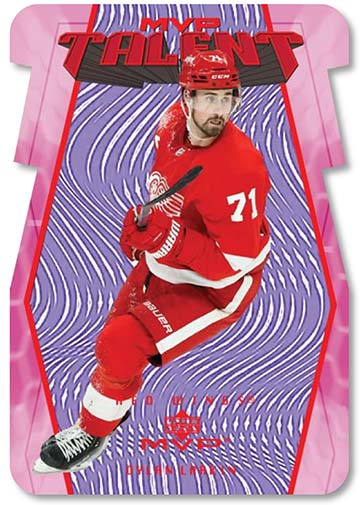 2023-24 Upper Deck MVP Hockey has a couple of redemptions that will offer updated content based on early-season debuts. Rookie Redemptions (1:400 packs) cover an entire division. There's also a 2023 NHL #1 Draft Pick Redemption (1:1,250 packs) along with a scarce Gold parallel (1:12,500 packs).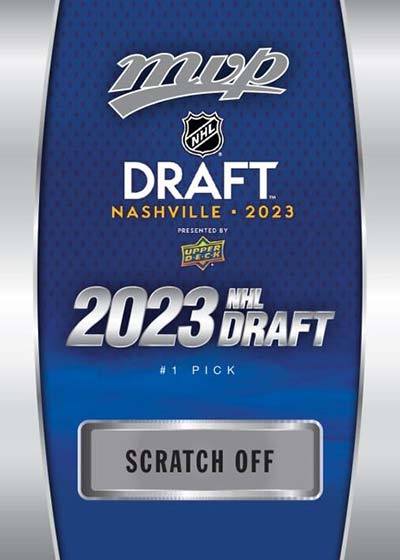 2023-24 Upper Deck MVP Hockey cards at a glance:
Cards per pack: Hobby – 8, Retail – 6, Blaster – 6, Fat Packs – 28, Gravity Feed – 6
Packs per box: Hobby – 20, Retail – 36, Blaster – 15, Fat Packs – 18, Gravity Feed – 36
Boxes per case: Hobby – 20, Retail – 20, Blaster – 20, Fat Packs – 6, Gravity Feed – 6
Set size: 250 cards
Release date (subject to change): TBA
What to expect in a hobby box:
20th Anniversary – 4
Ice Reps – 4
Alternate Threads or Stars of the Rink – 5 Total
Colors and Contours or 20th Anniversary Parallels – 1 Total
Additional Inserts – 1
Ice Battles Parallels – 20
Silver Script Parallels – 5
Base Short Prints – 10
Recent Upper Deck MVP releases:
The full 2023-24 Upper Deck MVP Hockey checklist and team set lists will be up as soon as they're available, likely shortly before the product's release.