2021 Topps Star Wars: The High Republic Checklist and Details
When you click on links to various merchants on this site, like eBay, and make a purchase, this can result in this site earning a commission.
2021 Topps Star Wars: The High Republic is the first set of trading cards to look at a new corner of the franchise's ever-expanding universe. Drawing from the recent books and comics, the mini set has a couple of familiar faces and lots of new ones.
Released as part of the Topps On-Demand line, it's an online-exclusive release available for one week beginning on September 9. The full print run is based on the number of packs ordered. Here, that number totalled 1,180 packs.
Running $29.99, sets come with 21 total cards. Twenty of those make up the complete base set. Each has a different character from the High Republic realm using concept art.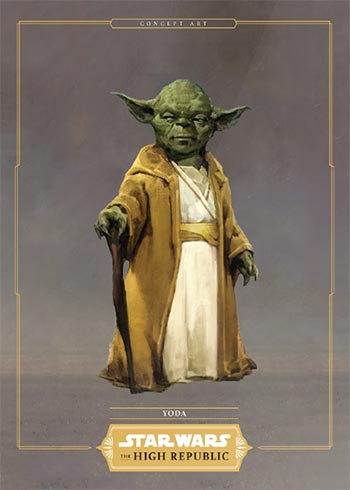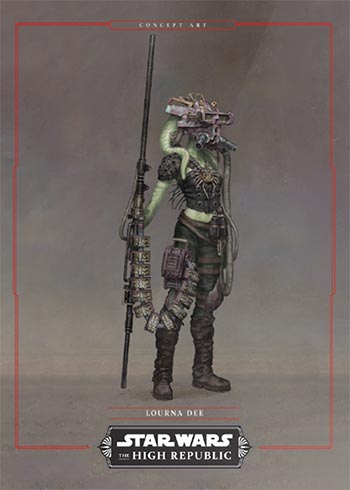 All 20 base cards have three levels of parallels based on the border color: Black (/25), Red (/10) and Platinum (1/1).
Five additional chase cards round out the checklist. These have art taken from books and comics.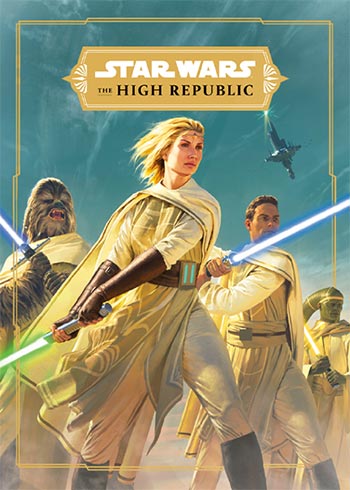 Each sealed set has either a base parallel or Covers insert.
The High Republic era is a recent initiative launched in 2020 that takes place in the Star Wars Universe approximately 200 years before the Skywalker Saga films.
2021 Topps Star Wars: The High Republic at a glance:
Cards per pack: 21
Set size: 20
Print Run: 1,180 packs
Release date: September 9, 2021
What to expect in a pack:
20-Card Base Set
Parallels or Cover Cards – 1 Total
2021 Topps Star Wars: The High Republic Checklist
Base Set
20 cards.
Parallels:
Black – /25
Red – /10
Platinum – 1/1
1 Avar Kriss (Temple Attire)
2 Loden Greatstorm
3 Sskeer (Temple Attire)
4 Keeve Trennis (Temple Attire)
5 Ram Jamoram
6 Vernestra Rwoh
7 Yoda (Temple Attire)
8 Orla Jareni
9 Bell Zettifar (Temple Attire)
10 Burryaga (Temple Attire)
11 Reath Silas
12 Lula Talisola (Temple Attire)
13 Chancellor Lina Soh
14 Affie Hollow
15 Leox Gyasi
16 Geode
17 The Nihil
18 Lourna Dee
19 Marchion Ro
20 Drengir
Cover Cards
5 cards.
1 Light of Jedi
2 Into the Dark
3 A Test of Courage
4 Adventures #1
5 Marvel #1