2021 Panini Diamond Kings Baseball Checklist and Details
The idea of art is fluid. Styles change and so do those doing the creating. Sports are similar. It's hard to truly compare the work of Babe Ruth and Mike Trout because they're from different times and products of those eras. That doesn't mean both can't be great. To that end, 2021 Panini Diamond Kings combines art and athletes once again with a variety of styles and approaches both in card types and the periods represented.
Hobby boxes have both an autograph and a memorabilia card. There's also three parallels and a dozen inserts spread across the 12-pack boxes.
2021 Panini Diamond Kings Baseball Checklist Overview
Like usual for Diamond Kings, the base set covers a lot of ground with a mix of veterans, rookies and stars from the past.
Parallels come in a variety of forms. All three in each hobby box have frames: two Gray Frame and a Plum Frame. According to Panini, there are seven different parallels available in hobby boxes.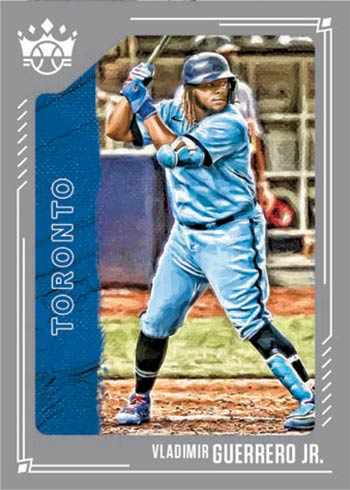 DK Signatures and dual-memorabilia DK Material Signatures are both back as autograph anchors in Diamond Kings. Rookies are the focus with these.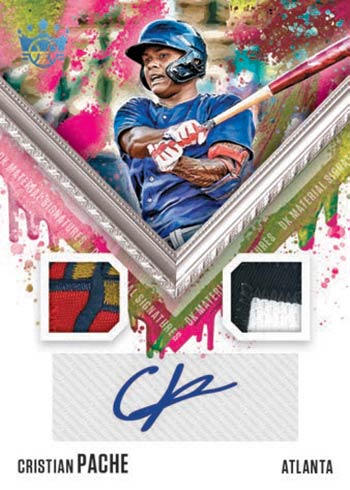 Signature Portraits is another autograph theme. This time, the checklist goes more with the past and present theme.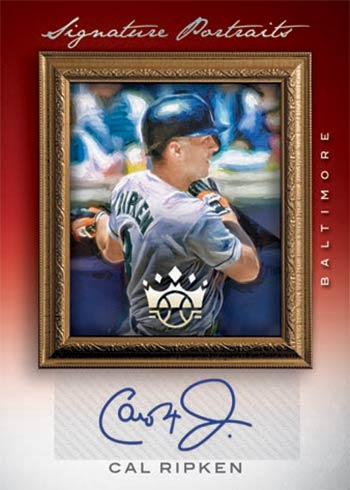 Bat Kings, Jersey Kings and DK Materials are among the product's memorabilia offerings.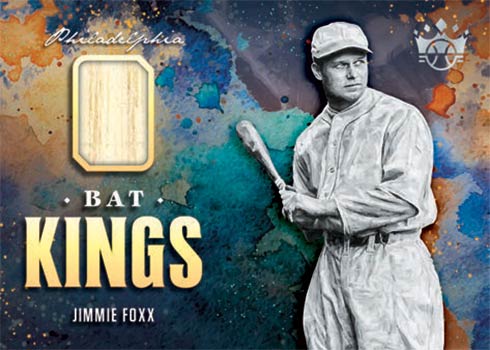 2021 Panini Diamond Kings Baseball has several other inserts as well which fall with varying levels of difficulty.
Gallery of Stars returns with 15 new cards, all of which are top stars.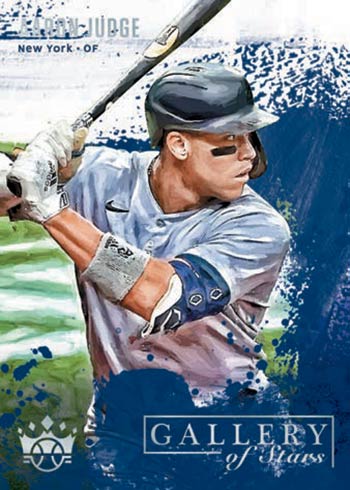 Getting more specialized in their themes are Elegance, which spotlights defensive standouts, and The Art of Hitting, greats at the plate.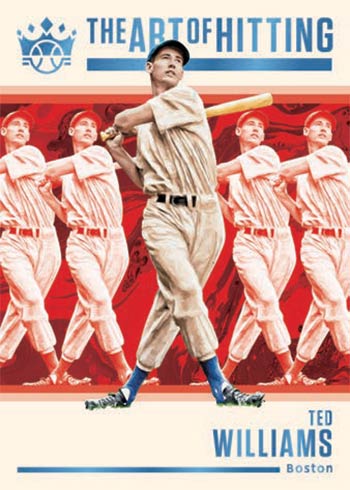 Some insert sets are especially tough to pull including DK DeLong and Blackout.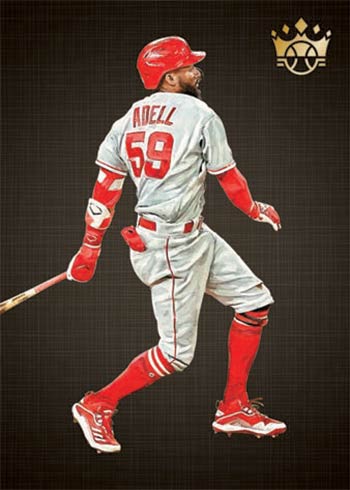 2021 Panini Diamond Kings Baseball cards at a glance:
Release date (subject to change): April 28, 2021
Cards per pack: Hobby – 8
Packs per box: Hobby – 12
Boxes per case: Hobby – 24
Set size: 170 cards
Shop for 2021 Diamond Kings boxes on eBay:
What to expect in a hobby box:
Autographs – 1
Memorabilia Cards – 1
Inserts – 12
Gray Frame – 2
Plum Frame – 1
2021 Panini Diamond Kings Baseball Checklist
You can also download a customizable spreadsheet version of the checklist:
Please note that print runs or odds have not been released for cards without serial numbers.
Recent Diamond Kings releases: