2018 Panini Diamond Kings Baseball Checklist Brushes Greatness
2018 Panini Diamond Kings Baseball brings back many of the same brush stroke used in the past several years. Artistic designs remain the cornerstone for the product. It arrives with a deep checklist that focuses on several generations of players and stars.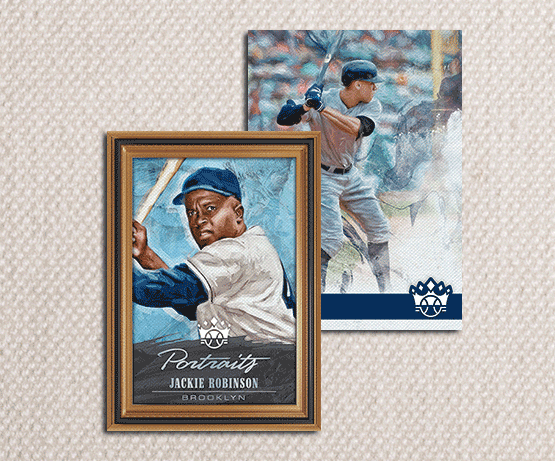 On the hobby side, eight-pack boxes come with a pair of hits plus lots of inserts, parallels and variations.
2018 Panini Diamond Kings Baseball Base Set
Diamond Kings and art are synonymous together. It's tradition. And while Dick Perez might be sitting this one out, 2018 Panini Diamond Kings Baseball sticks with an artsy look at every turn. This starts with the base set, which has something for those looking for current stars, Rookie Cards or new cards of all-time legends.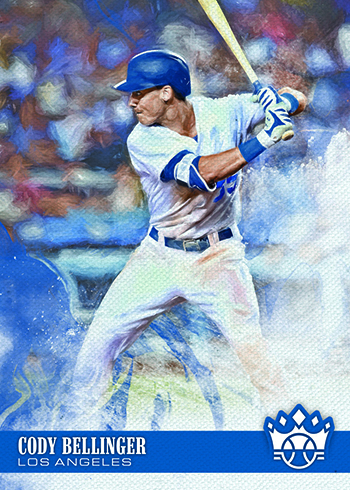 Making things a little more challenging are 50 short prints. These fall two per hobby box.
Parallels include several versions of Framed cards. These combine to land 1:4 hobby packs. Retail is the only place to find Blue Frame and Artist Proof Red parallels.
2018 Panini Diamond Kings Baseball variations come in a variety of forms. Beyond switching the photo, there are things like sepia, black and white images, and name swaps.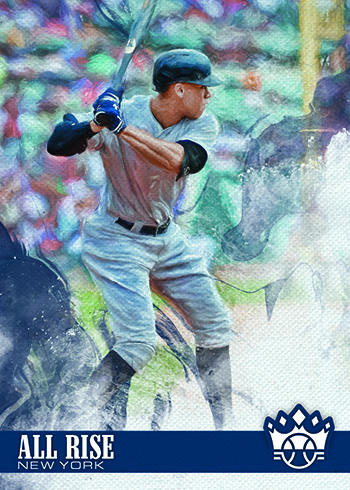 Autographs and Memorabilia Cards
Like the main set, the autographs and relics in 2018 Diamond Kings Baseball cover current players and legends. Although a lot of products cover multiple generations, Diamond Kings has made it one of their calling cards.
Rookie Materials Signatures starts things off with younger players. These mix in multiple swatches of player-worn gear to go with the autograph.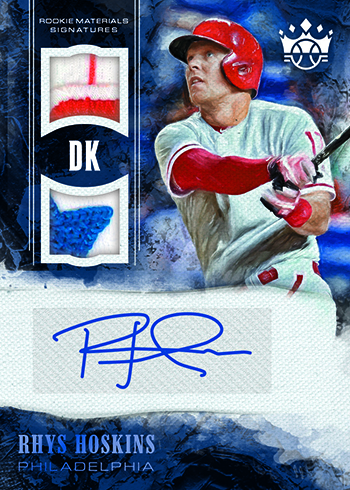 On the other end of the spectrum are Diamond Material Cuts. These have both a cut signature and a piece of memorabilia.
Signatures is an autograph-only insert. In addition to the regular versions, these card have four levels of parallels numbered to 99 or less.
Other places to find memorabilia include Originals Materials, Diamond Deco, Bat Kings, Jersey Kings, and Studio Portraits Materials.
The nods to the past in 2018 Panini Diamond Kings Baseball aren't just with the players. Retro 1982 Diamond Kings Materials Signatures take it back to the brand's beginnings. Obviously, there's a lot that's different with the additions of autographs and memorabilia, but the layout aims to bring some nostalgia.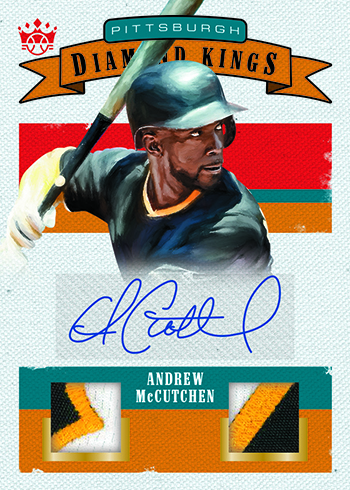 Inserts
2018 Panini Diamond Kings Baseball has more on the insert front than hits and parallels. Portraits offers a more intimate look at the game's legends.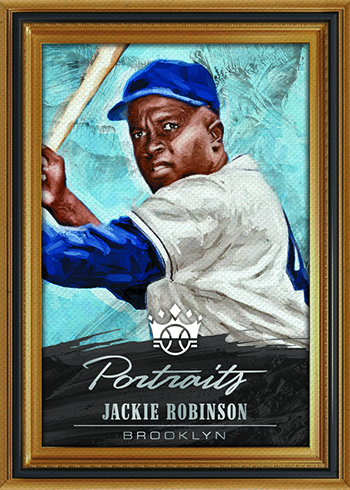 Royalty focuses on one player, Babe Ruth.
2018 Panini Diamond Kings Baseball at a glance:
Cards per pack: Hobby – 8, Blaster – 5
Packs per box: Hobby – 12, Blaster – 7
Boxes per case: Hobby – 24, Blaster – 20
Set size: 150 cards
Release date: April 11, 2018
What to expect in a hobby box:
• Autographs or Memorabilia Cards – 2 Total
• Inserts – 11
• Framed Parallels – 3
• Variations – 2
• Short Prints – 2
What to expect in a blaster box:
• Retail-Exclusive Inserts – 3
2018 Panini Diamond Kings Baseball Checklist
Base
Variations
Autographs
Memorabilia
Inserts
Team Sets
Get a full breakdown of all 2018 baseball card products including checklists, release dates, price guide access and more.
Comments? Questions? Contact Ryan Cracknell on Twitter @tradercracks or by email.