2020 Panini Diamond Kings Baseball cards take an artistic approach to the game through a variety of generations. But it's not just the players on the cards that cover a variety of eras. It's the designs themselves. While Diamond Kings has some original modern designs, the product also looks to the hobby's past in a couple of places.
Hobby boxes have both one autograph and one memorabilia card, which is in line with the 2019 set. Collectors can also expect a dozen inserts and three framed parallels.

2020 Panini Diamond Kings Baseball Overview
The modern Diamond Kings line is one that has a lot of variety in card styles and player selection. While most of Panini's baseball sets include retired stars, Diamond Kings traditionally goes fairly deep in this regard. Collectors can find them in a lot of areas of the set alongside current players, rookies and prospects.
DK Signatures and DK Originals Signatures are two places where players from multiple generations reside. Parallels for DK Signatures come in four levels, all numbered to 99 or less.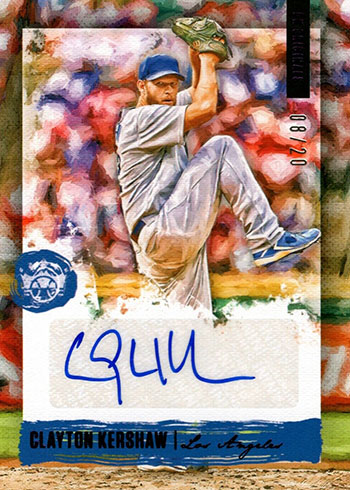 More ink is found in DK Materials Signatures, which have an autograph and a pair of memorabilia swatches. This is also the first Panini baseball set to have autographed memorabilia cards of the year's rookie crop.
Additional memorabilia sets in 2020 Panini Diamond Kings include Jersey Kings, DK Materials and Bat Kings.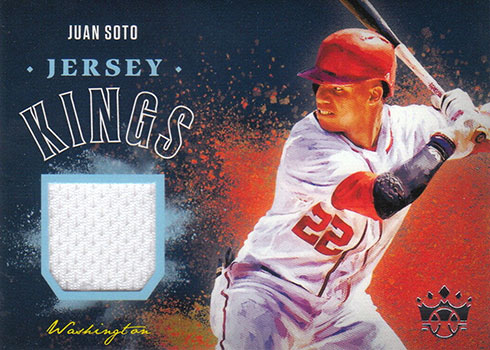 All-Time Diamond Kings inserts has more retired player content.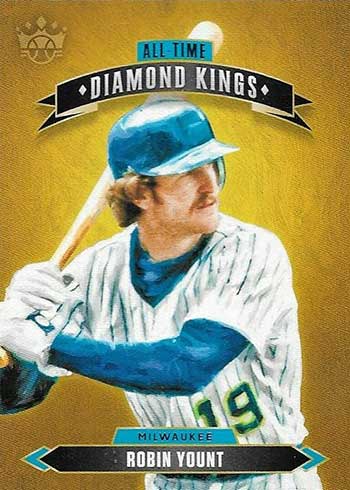 Paying homage to hobby history are DK 206 and DK Delong. Designs for both of these come from a couple of iconic baseball card sets, 1909-11 T206 and 1933 Delong.
Select DK 206 cards also have autographs.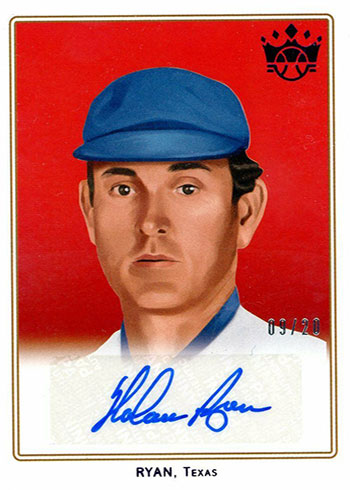 The 3,000 spotlights members of the elusive hit club.
As far as the base set goes, the checklist has a mix of vets, rookies and retired stars. The design remains true to the roots of the Diamond Kings name, using an artistic flair as its foundation. One hundred regular cards are joined by 70 short prints.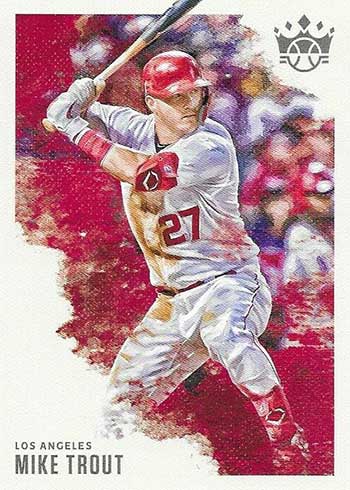 2020 Panini Diamond Kings Baseball cards at a glance:
Cards per pack: 8
Packs per box: 12
Boxes per case: 24
Set size: 170 cards
Release date: June 10, 2020
Shop for 2020 Panini Diamond Kings Baseball boxes on eBay:
What to expect in a hobby box:
Autographs – 1
Memorabilia Cards – 1
Inserts – 12
Framed Parallels – 3
2020 Panini Diamond Kings Baseball Checklist
Base
Autographs
Memorabilia
Inserts
Team Sets