2020 Topps Holiday Baseball Checklist, Team Set Lists and Details
For a lot of people, the holidays are going to look and feel different this year. But some traditions remain — like festive baseball cards. 2020 Topps Holiday Baseball puts a wintery twist on the flagship line. But to get it, you're going to have to look beyond the Christmas season. That's because it didn't arrive until after Santa' sleigh was tucked back in its shed for another trip around the sun.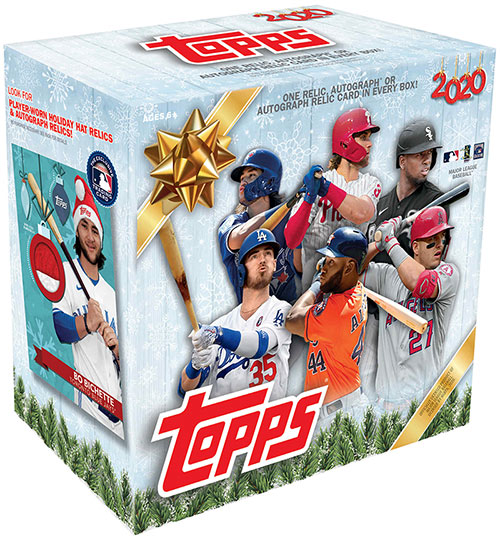 2020 Topps Holiday Baseball Checklist Overview
The base set consists of 200 total cards. It's essentially a greatest hits from 2020 Topps Series 1 and 2 with the additional winter-inspired design elements and Christmas colors. Key Rookie Cards include Luis Robert, Randy Arozarena, Bo Bichette and Yordan Alvarez.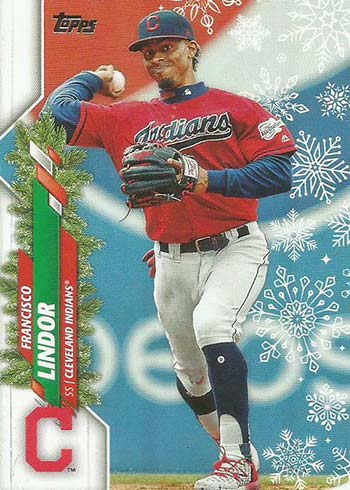 Metallic Holiday parallels return for the base set. Landing every other pack (five per box), these give cards some added sparkle. There's also one-of-one Gold Metallic versions.
Like last year, there are three levels of variations. The most common are 1:7 packs. Rare Variations are every other box and Super Rare Variations are 1:161 packs. Instead of the traditional alternate photos, collectors should be looking for things like added candy canes, Christmas clothing and maybe even a cameo from Santa or some of his friends.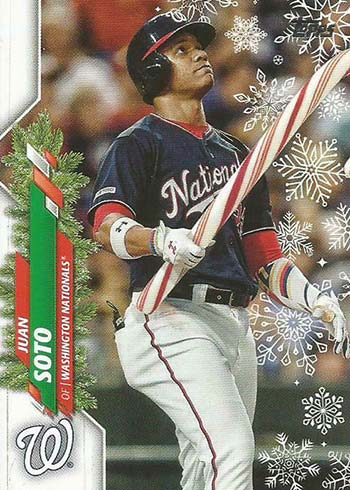 Relics (1:11 packs), Autographs (1:302 packs) and Autograph Relics (1:4,194) all have additional Metallic and Gold Metallic parallels.
A couple of additional "memorabilia" themes add another holiday layer. First, there's Holiday Relics (1:893 packs) that use pieces of player-worn Santa hats. There's also Faux Holiday Relics (1:6,990 packs) that have "pieces" from winter legends.
New this year is a bonus pack that includes an oversized Die-Cut MLB Ornament card. So if you've been looking to update those Pacific Ornaments inserts from 20 years ago, you've got options.
2020 Topps Holiday Baseball at a glance:
Cards per pack: 10
Packs per box: 10
Set size: 200 cards.
Release date: December 30, 2020
Shop for 2020 Topps Holiday Baseball boxes on eBay:
What to expect in a mega box:
Autographs or Memorabilia Cards – 1 Total
Parallels – 5
Die-Cut Ornament Cards – 1
2020 Topps Holiday Baseball Checklist
Please note that print runs have not been released for cards without serial numbers.
You can also download a spreadsheet version of the checklist:
Base
Variations
Autographs
Memorabilia
Inserts
Team Sets