2020 Topps Baseball Factory Sets Keep Things Simple, Come with Exclusives
2020 Topps Baseball factory sets keep things simple. You want a basic set of 2020 Topps Series 1 and Series 2? This is where you'll find them. No ripping packs, duplicate nightmares and stacks of inserts you may or may not want to add to your collection.
The bulk of each factory set is the 700 cards that make up the main 2020 Topps Baseball set. This includes all the veterans, rookies and subsets.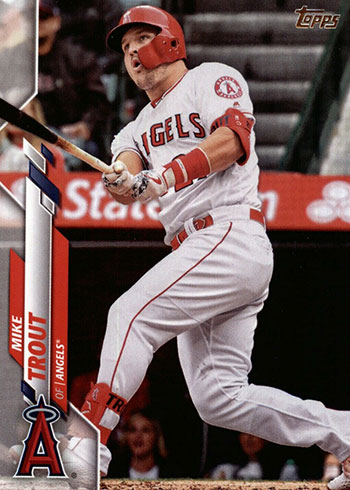 Factory sets are available in a variety of forms and formats, each with slightly different bonus cards.
Hobby
Keeping with tradition, hobby sets come with a pack of five additional Foilboard parallels. These cover the entire base set and are exclusive to these particular sets.
With a 700-card checklist, the foil parallels can be tough to find on the secondary market, especially since sets are often kept in tact.
Foilboard parallels will be serial numbered, although the print run is not yet known.
Retail
It's not yet known what the bonus cards are for retail sets. However, if they keep up with what has been done over the last several years, collectors might expect a separate pack of Rookie Variations.
582 Montgomery Club
You won't find 2020 Topps Baseball 582 Montgomery Club sets in large numbers. That's because they're exclusive to members of Topps' hobby club. Once released later in the year, all of the cards in these sets will have a special foil stamp noting their origin. While it's a complete set, it's essentially one for parallels.
Stay tuned for more 2020 Topps Baseball factory set details and exclusives as they become available.
2020 Topps Baseball factory sets at a glance:
Cards per set: Hobby – 705
Sets per case: Hobby – 12
Set size: 700 cards
Release date: July 1, 2020
What to expect in a hobby factory set:
700-Card Base Set
Foilboard Parallels – 5