2020 Topps Garbage Pail Kids Chrome Gives the Original Series 3 a Metallic Makeover
2020 Topps Garbage Pail Kids Chrome brings the shine back to the gross-out line. It brings a shiny spin to 1986's Original Series 3 while also adding some new content. Of course, with this set falling under the Topps Chrome banner, there are Refractors — lots of them.
2020 Topps Garbage Pail Kids Chrome Overview
The bulk of the base set takes the Original Series 3 cards and gives them a chromium makeover. That means 82 cards including both the A and B name variations. Topps is also promising some new art as well.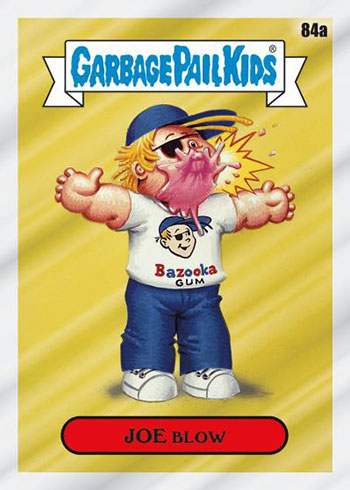 Refractors make up a full parallel rainbow. These differ from regular card stock in its background. Base cards have a metallic finish. For Refractors, when you hold them under a bright light, they have a rainbow reflection. Regular Refractors are 1:3 hobby packs, or approximately eight per box. Other colors include Prism Refractors (/199), X-Fractors (/150), Black Refractors (/99), Gold Refractors (/50), Printing Plates (1/1) and Superfractors (1/1).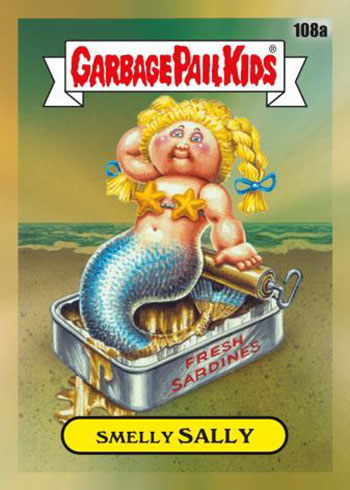 Artist Autograph versions of the base set are also available.
Topps hasn't announced a lot in the form of other inserts. There are C Name Variations, though, giving characters a third moniker.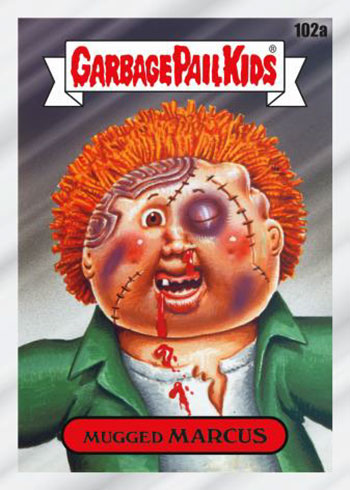 The last Garbage Pail Kids Chrome set, which covered Original Series 2, came out in 2014.
2020 Topps Garbage Pail Kids Chrome at a glance:
Cards per pack: Hobby – 4
Packs per box: Hobby – 24
Boxes per case: Hobby – 12
Set size: TBA
Release date: November 25, 2020
What to expect in a hobby box:
The full 2020 Garbage Pail Kids Chrome checklist will be added as soon as it's available, likely shortly before the set's release.