PSA Part of $700 Million Acquisition Agreement
An investment group has entered into an agreement to buy Collectors Universe, the parent company of PSA, in a deal worth approximately $700 million.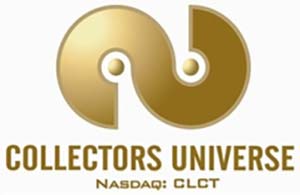 Led by entrepreneur and collector, Nat Turner, the group also includes D1 Capital Partners L.P., and Cohen Private Ventures, LLC. They will pay $75.25 per share, which is a premium of about 30 percent based on Collectors Universe's average price over the last 60 days.
Turner has created several companies in the past including Invite Media, an ad technology company purchased by Google in 2010, and Flatiron Health, a healthcare technology company, that was sold in 2018. Turner has some major sports cards in his collection as well.
"Collecting sports cards and connecting with like-minded hobbyists has been a lifelong passion," Turner said.
Cohen Private Ventures acts on behalf of Steve Cohen, the new majority owner of the New York Mets.
When finalized, Collectors Universe will keep its headquarters in Santa Ana, California and Joe Orlando will continue to head the company.

It's expected the sale to close sometime in the first quarter of 2021.