2019 Topps WWE Raw Checklist and Details
For the past few years, the flagship WWE trading card sets from Topps have been divided into a pair of releases. While not called Series 1 and Series 2, that's basically what they've been. 2019 Topps WWE Raw kicks off a new era for the year's main line, opting to go with the brand split as the line in the sand. Smackdown gets its own release at a later date.
Other than who's on the checklist, not a lot else changes. 2019 Topps WWE Raw hobby boxes come with a pair of hits, at least one of which is an autograph.
2019 Topps WWE Raw Base Set Basics
The 90-card main set covers the full Raw roster. Barring any changes, that means the likes of Ronda Rousey, Braun Strowman, Seth Rollins, Dean Ambrose and Alexa Bliss. The checklist also reaches out to the Cruiserweight Division on 205 Live.
Parallels include Blue (/99), hobby-only Silver (/25), Gold (/10), Printing Plates (1/1) and Black (1/1).
Inserts, Autographs Memorabilia Cards
Every pack of 2019 Topps WWE Raw comes with a pair of inserts.
The biggest of these sets is Hometown Heroes, which has 50 cards. These showcase where stars are from. For Americans, it's the states. Canadians showcase their provinces. And for international superstars, it's countries.
Legends of Raw looks to the past for 20 superstars who have left big impressions on the show over the years. These are done with the same design as the base set.
The second part of the Ronda Rousey Spotlight continuity set is included here, expanding on what started in 2019 Topps WWE Road to WrestleMania. Two more installments are planned for 2019.
Autographs (/99) have the same general design as the main set. Parallels are also somewhat similar coming in Blue (/50), Silver (/25), Gold (/10) and Black (1/1). Silver Autographs are only in hobby packs.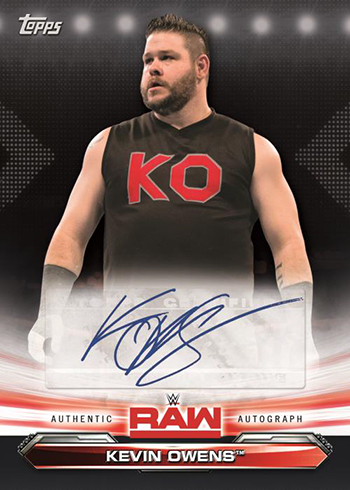 Triple Autographs (/10) have three signatures.
Memorabilia cards are available with both shirt and mat swatches. Base versions come numbered to 199 with additional parallels available in Bronze (/99), Blue (/50), Silver (/25), Gold (/10) and Black (1/1).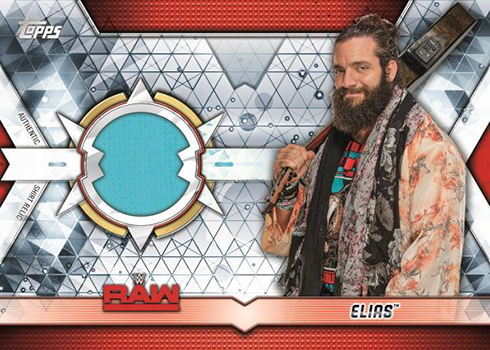 Some cards also have autographs (/10).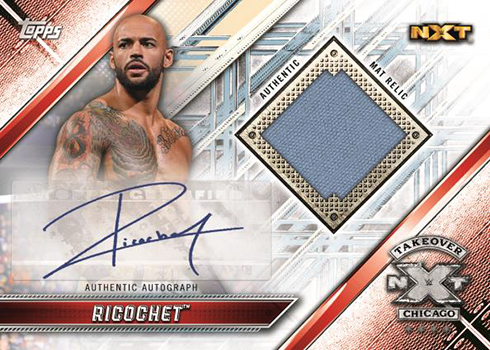 Commemorative Raw Championship cards (/299) mimic the titles from the show. Parallels match the product's other memorabilia cards.
Kiss cards return with lip imprints incorporated into them. Silver (/25), Gold (/10) and Black (1/1) make up the parallels. Autograph versions along with separate Gold (/10) and Black (1/1) versions are also randomly inserted.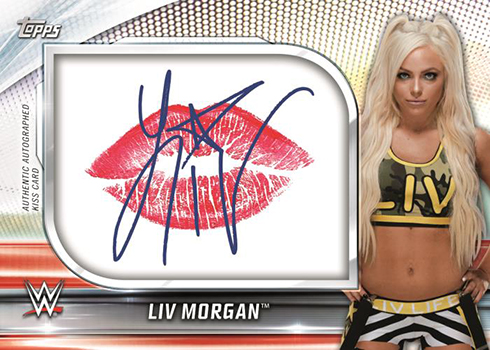 2019 Topps WWE Raw trading cards at a glance:
Cards per pack: 7
Packs per box: 24
Boxes per case: 8
Set size: 90 cards
Release date: April 10, 2019
What to expect in a hobby box:
Autographs – 1
Additional Autographs, Memorabilia or Commemorative Relics – 1
Inserts – 48
2019 Topps WWE Raw Checklist
Base
Autographs
Memorabilia
Inserts