2019 Topps WWE Transcendent Collection is bringing all the hallmarks of the line to WrestleMania. That means a lot of autographs, some signed memorabilia, a special VIP party held in conjunction with WrestleMania 35 and even tickets to the biggest professional wrestling event of the year.
Besides being the most high-end wrestling product ever, the checklist is also notable for having several signatures that haven't been seen on cards in a while. There's also the first autograph cards ever for Vince McMahon.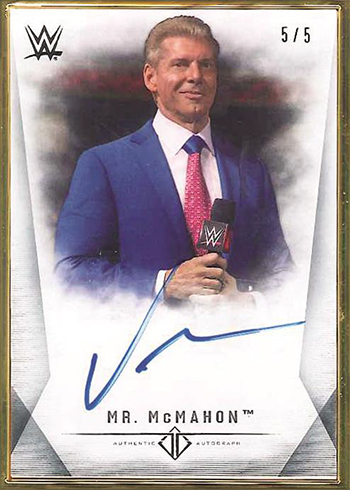 2019 Topps WWE Transcendent Collection Autographs
The vast majority of cards in every 2019 Topps WWE Transcendent Collection box is an autograph. Of those, everything is signed on-card except for cut signatures.
Base Autographs come with a gold metal frame and are numbered to 25. Parallels come in Blue (/15), Purple (/10), Black (/5), Gold (1/1) and Red (1/1). Between the various tiers, each box has 50 of these autographs plus a one-of-one parallel.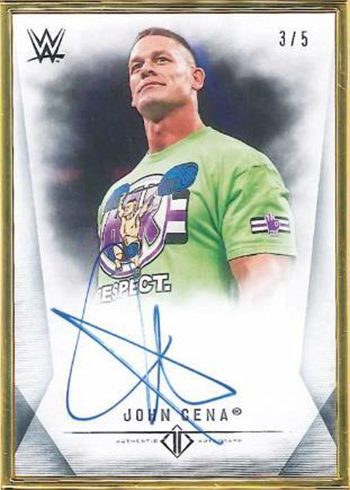 As for signers, McMahon is a debut autograph. He has never signed for Topps or any other company before. Stone Cold Steve Austin has his first Topps signatures in 2019 Topps WWE Transcendent Collection. The only time he's signed before is 2001 Fleer WWE WrestleMania.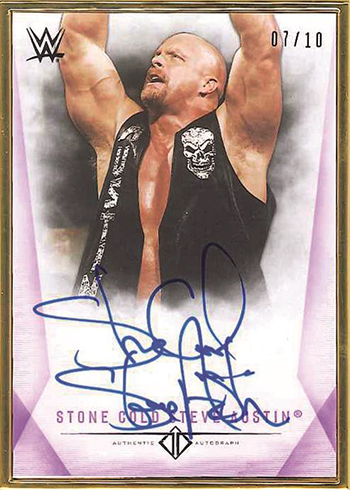 Ronda Rousey and John Cena are among the other autographs in the set.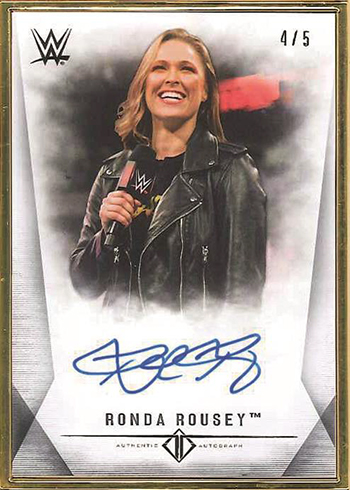 Kiss Card Autographs (/10) are another guarantee in each box. Like the Base Autographs, these have a gold frame. Parallels are limited to Black (/5), Gold (1/1) and Red (1/1).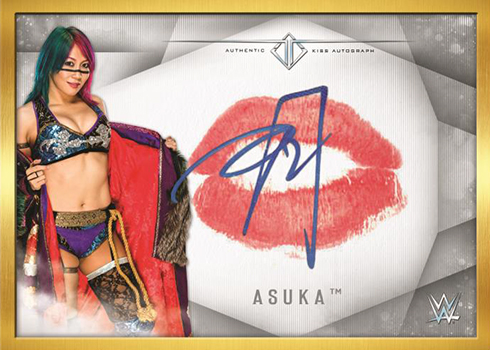 Like Transcendent Baseball, every box of 2019 Topps WWE Transcendent Collection has an over-sized cut signature or dual cut signature card. All are one-of-ones.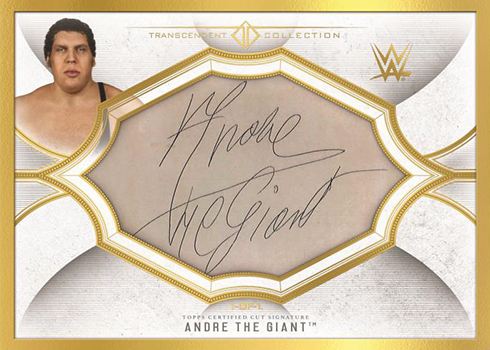 Although it's not a card, another item in every box is a signed WWE replica belt. These have long been popular among wrestling collectors and fans.
Sketch Cards
Taking a page from 2018 Star Wars Stellar Signatures, every 2019 Topps WWE Transcendent box has a sketch card. These are all done by noted artist Rob Schamberger. His work has been used in comic books, with action figures and sold as prints directly by WWE.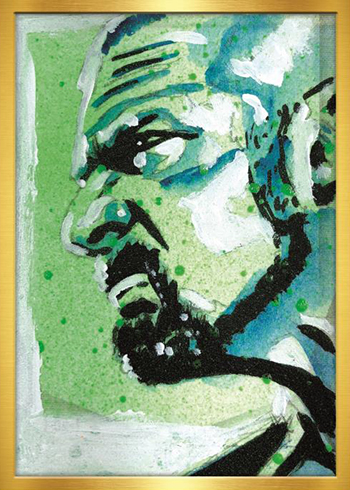 WrestleMania 35 VIP Meet and Greet Party
Autographs aren't the only hallmark of the Transcendent brand. There's the experiential portion as well. Here, it's an exclusive VIP party on Sunday, April 7 at MetLife Stadium. Every box has one invitation to the event, which includes special meet and greets and other extras.
Attendees also get to go to WrestleMania 35.
2019 Topps WWE Transcendent Collection has a production run of 50 total boxes.
2019 Topps Transcendent WWE wrestling cards at a glance:
Release date: February 13, 2019
What to expect in a hobby box:
• Autographs – 50
• One-of-One Autographs – 1
• Kiss Card Autographs – 1
• Cut Signature Cards – 1
• Sketch Cards – 1
• Autographed Replica Championship Belt – 1
• WrestleMania 35 Ticket
• WrestleMania 35 VIP Party Invitation