2019 Topps Opening Day Baseball Checklist, Team Set Lists and Details
2019 Topps Opening Day Baseball sticks with the fun-first format it has used for years. That means one of the lowest price points of the season. It also means insert themes that strive for an all-ages audience. If autographs and memorabilia are your thing, there are no guarantees (they're not the major focus in this release). They're available, just not necessarily in any given box.
While there is a hobby presence, this is also a line that is widely available at retail where families are often shopping.
2019 Topps Opening Day Baseball Base Set Basics
If you're looking for an original design for the base set, look elsewhere. Just as it has for years, it's essentially the same as the year's flagship release. The only addition to the look on the front is the Opening Day logo.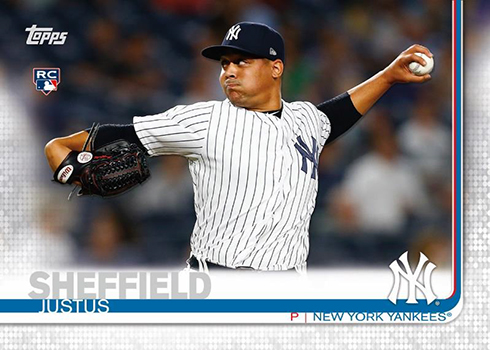 2019 Topps Opening Day Baseball has a main set consisting of 200 cards. Because it's on the small side, that means the majority of the checklist is limited to superstars, key players and rookies. It also acts as a preview of sorts for 2019 Topps Series 2 for players who didn't make the initial release.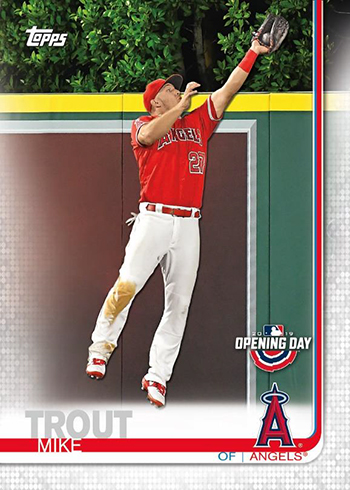 Parallels start with Blue Foil Opening Day Edition, which, according to Topps, have 2019 copies each. Black Foil Opening Day 1/1 Edition and Printing Plates are the others.
In addition to these are a couple of retail-exclusive parallels. Red Foil versions are only in special Target Mega Boxes while Purple Foil cards can be found in blister packs at Meijer. While not a full parallel, Canadian blister packs have one Red Maple Leaf card. Only Toronto Blue Jays players have Red Maple Leaf cards, though.
A total of 30 players have short print variations. These have the same look as the main cards but a different photo and tougher odds. Some of these have autographs as well.
Inserts
Year in, year out, Opening Day has some of the most distinct insert elements in the hobby. While themes vary, most come together to look at fun and excitement baseball has, not just on the field but before games and even off of it.
This starts with some returning inserts. Mascots get their annual go in a set that's become tradition. Team Traditions and Celebrations look at some of the things MLB franchises do during games and at the ballpark. Opening Day inserts showcase first games from around the league.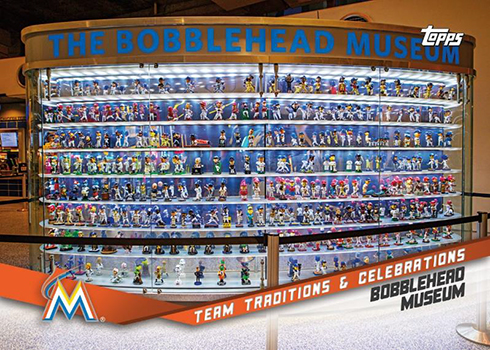 Dugout Peek and new Sock It to Me cards offer up fun, thematic photos. Rally Time takes a similar approach, only with images that show what players and teams do when it's time to score some runs. Traditions and superstitions are both in play.
With 2019 representing the 150th anniversary of professional baseball, there's 150 Years of Fun. These showcase candid photos of players throughout the decades.
Inserts combine to land one per pack.
Autographs and Memorabilia Cards
2019 Topps Opening Day Baseball probably isn't a set you're going to want to look at for hits as they're not guaranteed at the box level. While they're tough pulls, autographs and memorabilia cards are possible.
Opening Day Autographs and Opening Day Relics are the main places to find both.
Mascots also get a full slate of autographs, relics and autographed relics.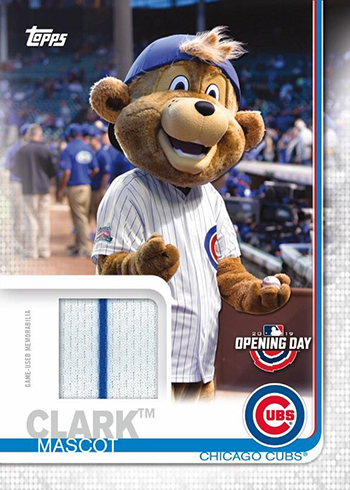 Diamond Relics have dirt embedded in them taken from the player's home ballpark. Autographed versions are also available for select players.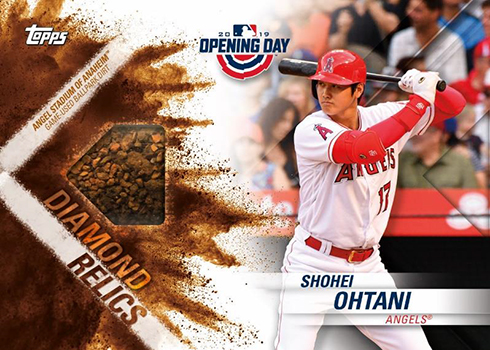 2019 Topps Opening Day Baseball cards at a glance:
Cards per pack: 7
Packs per box: 36
Boxes per case: 20
Set size: 200 cards
Release date: March 13, 2019
What to expect in a hobby box:
• Inserts – 36
2019 Topps Opening Day Baseball Checklist
Base
Autographs
Memorabilia
Inserts
Team Sets