2018-19 Upper Deck Fanimation – Beckett Pricing Insider
This edition of the Beckett Pricing Insider is sponsored by Grizzly Sports Cards.

When 2018-19 Upper Deck Series 1 hit late last year the buzz in hockey collecting world was all about this young kid out of Vancouver named Elias Petterson. It was enough of a buzz to cause collectors to run to their LCS and pick up as much of the product as they could find. As hot as those Petterson Young Guns were, Upper Deck's unannounced Fanimation insert set were just about as hot. The easter eggs the Upper Deck drops are always an added bonus, but for a lot of collectors from the '90s, this easter egg was just icing on the cake.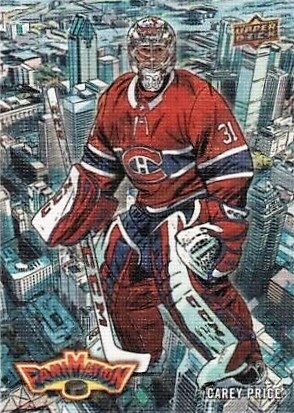 Since it was unannounced the checklist had to be pieced together as they landed on the secondary market. That did not take long despite the scarcity of the inserts. Without a doubt, 2018-19 Upper Deck Series 1 was coming out of the gate hot. Fast forward to February 2019 and the anticipation for Upper Deck Series 2 had everyone on the edge of their seats waiting for a shot at a Carter Hart Young Guns. Again, one could not get to the LCS fast enough, especially in Philly where they have been waiting with bated breath for this kid to make is debut in goal. Just like with Series 1, Upper Deck hit us all with additions to the Funimation set.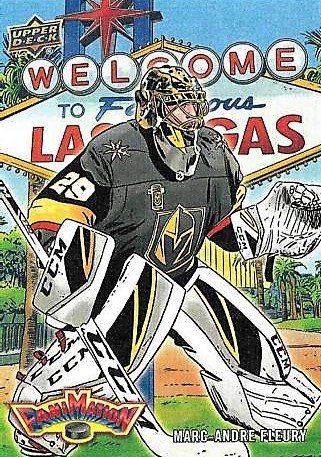 This set has seemed to have brought back the greatness of the super short print. We see it all the time with listings on the secondary market, sometimes with the additional question mark or two to try and raise awareness, but this Fanimation set has done away with that stigma and is clearly the front runner both in price and scarcity for the 2018-19 season.  With realized sales from $40 up to $250, it's hard to argue otherwise.