The 2019 Topps Opening Day Baseball Variations offer up a tough chase in the entry-level product. The approach for the SSP cards is simple — different photos and much tougher odds.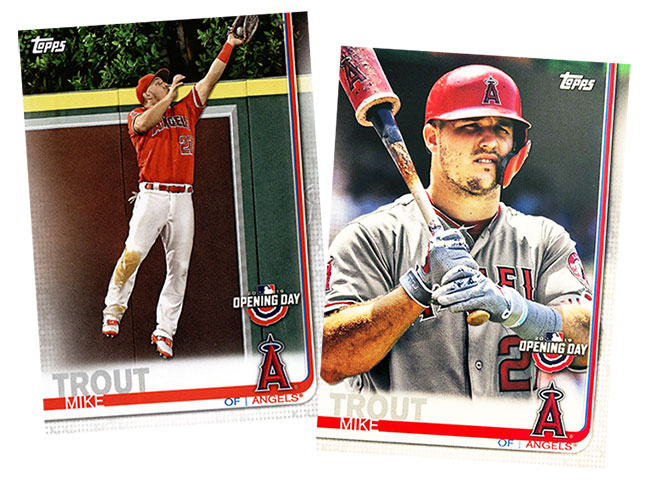 Like recent variation short prints in Topps Series 1, the 2019 Topps Opening Day variation SSPs use the same design as the base set. At first glance, you might not even know you have one. Landing 1:669 regular packs the chances of finding one in a pack or two is unlikely. Retail hanger boxes are tough, too, at 1:117. But they are out there. And there are a couple of ways to find them.
The first is with the photo. There's no set pattern among the 2019 Topps Opening Day Baseball Variations. But a lot of them take a more personal approach to the featured players. Portraits are on several of them. Following with a running theme in a lot of the product's inserts, sights from around the ballpark outside of game action are also in play.
Topps did not release a checklist for the 2019 Topps Opening Day SSP variations, opting instead for collectors to discover them. You'll find all 30 of them below.
Confirming Variations: Codes on the Back
While the photos on the base cards and their variation counterparts are distinct and easy to tell apart, remembering them all is a tougher. This is especially true as time goes by. But like most modern Topps variations, you can use the card backs to confirm them.
As usual, go to the block of fine print on the back. At the end is a code that is different for base cards and variations.
When it comes to 2019 Topps Opening Day Baseball Variations, here are the two endings you need to know:
Base Cards – 853
Variation Short Prints – 871
This image shows you exactly where to look.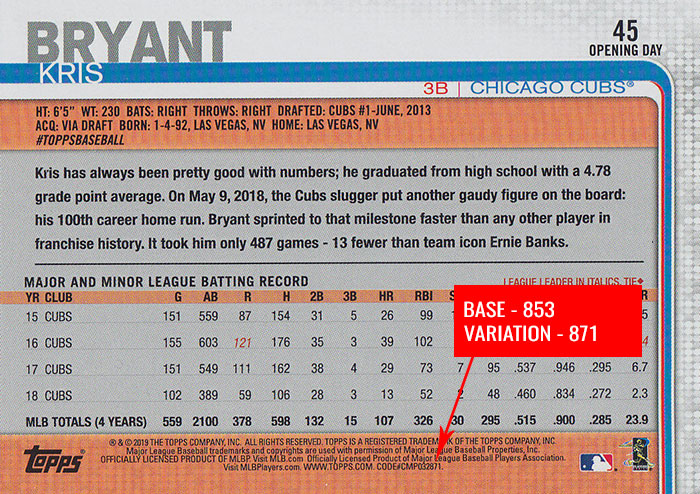 2019 Topps Opening Day Baseball Variation Autographs
Fifteen variations also have tough autograph versions. Topps did release a checklist for these:
24 Mike Trout
34 Trevor Story
41 Jose Altuve
44 Trey Mancini
45 Kris Bryant
51 Ronald Acuna Jr.
67 Max Muncy
69 Alex Bregman
84 Francisco Lindor
107 Rhys Hoskins
128 Juan Soto
138 Luis Urias
150 Jacob deGrom
185 Khris Davis
196 Blake Snell
This list could also offer a hint at what cards to be on the lookout for as far as variations go.
2019 Topps Opening Day Baseball Variations Checklist
Here's the full 2019 Topps Opening Day Baseball Variations checklist. If you're looking for a specific card, click on the link to see what's available on eBay.
2019 Topps Opening Day Baseball Variations Gallery
3 Justin Verlander, Houston Astros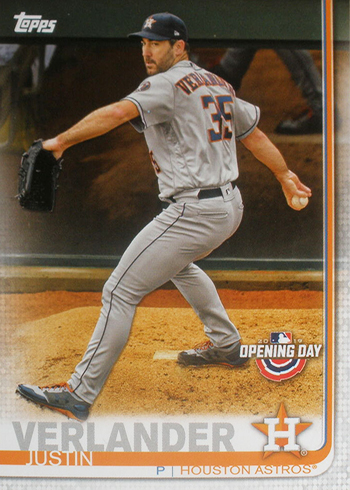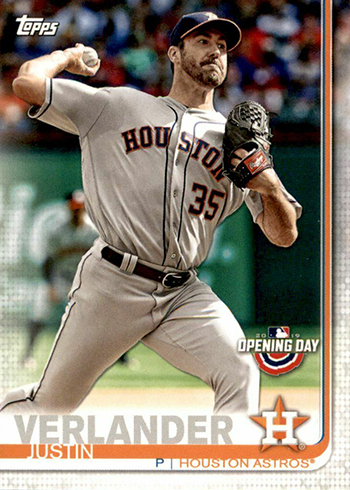 15 Aaron Judge, New York Yankees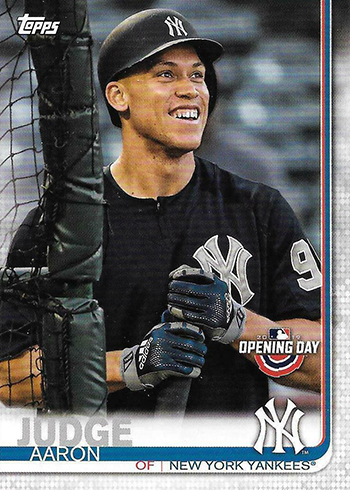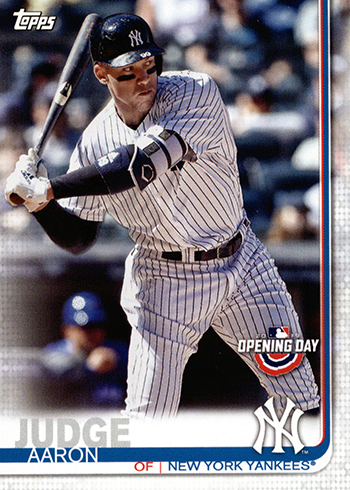 22 Bryce Harper, Washington Nationals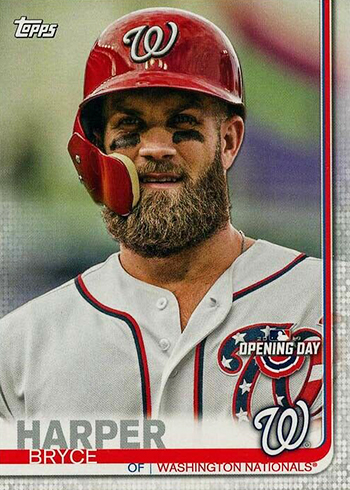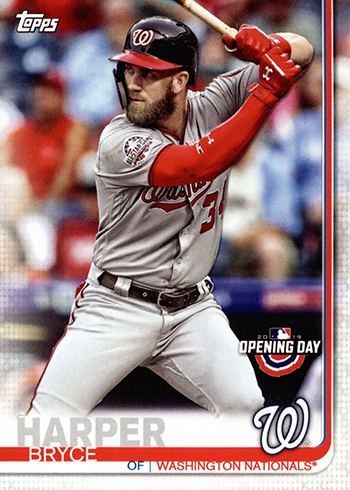 24 Mike Trout, Los Angeles Angels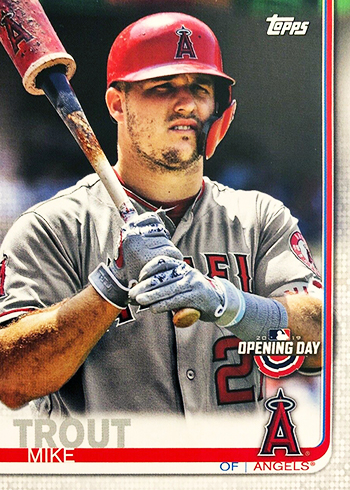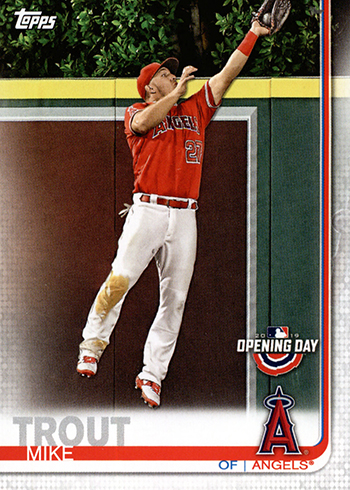 31 Nolan Arenado, Colorado Rockies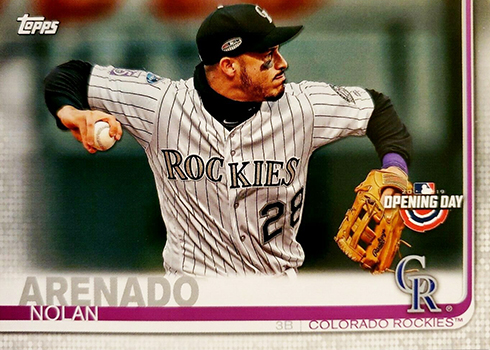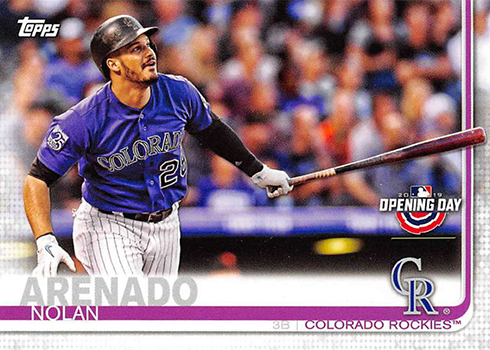 33 Mookie Betts, Boston Red Sox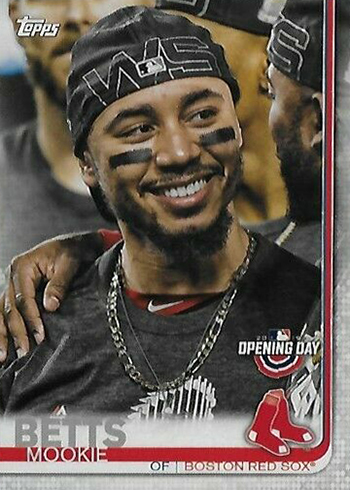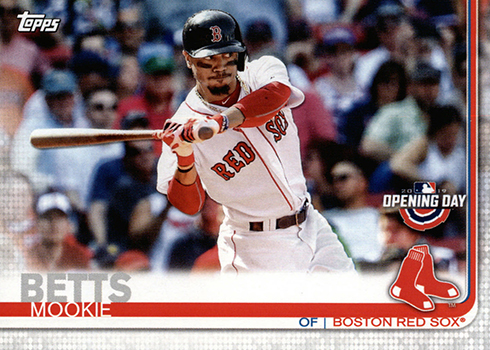 34 Trevor Story, Colorado Rockies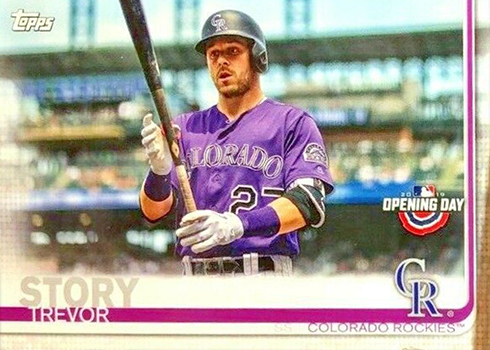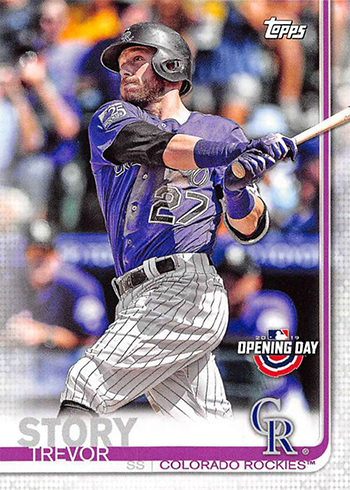 39 Christian Yelich, Milwaukee Brewers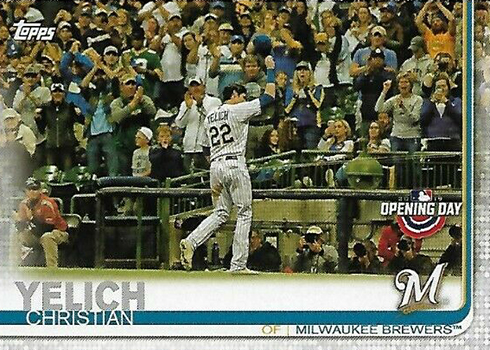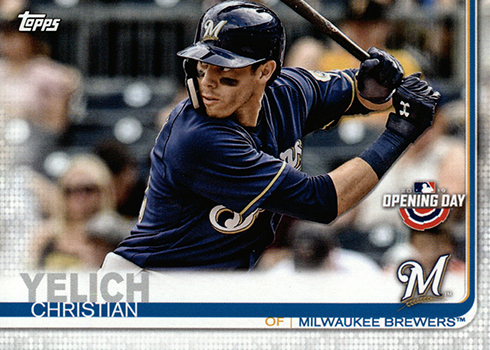 41 Jose Altuve, Houston Astros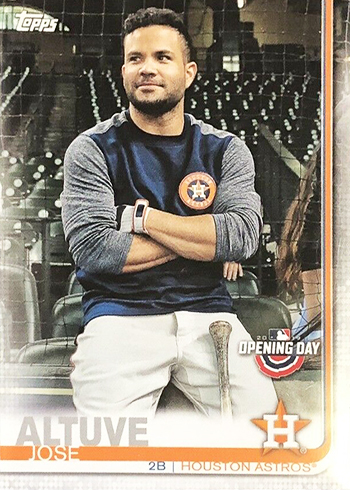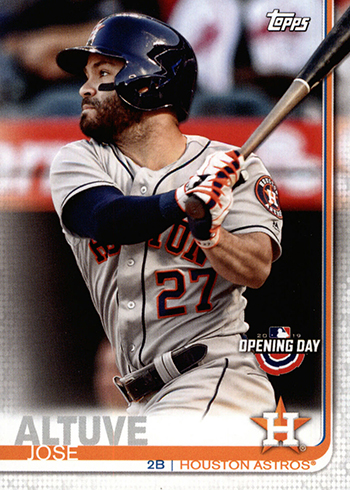 44 Trey Mancini, Baltimore Orioles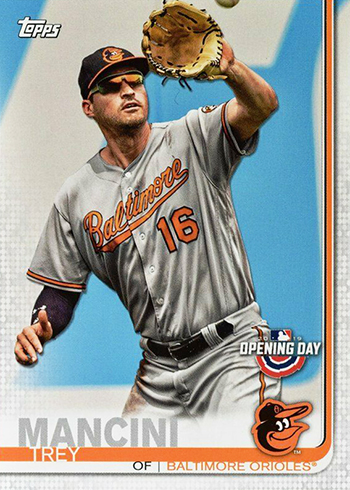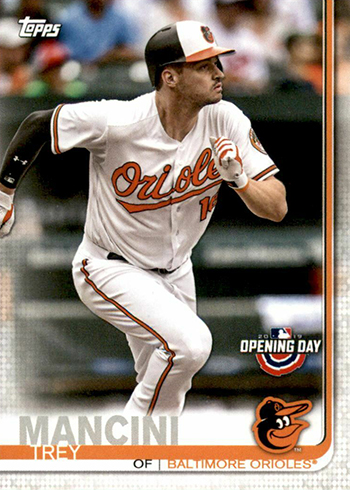 45 Kris Bryant, Chicago Cubs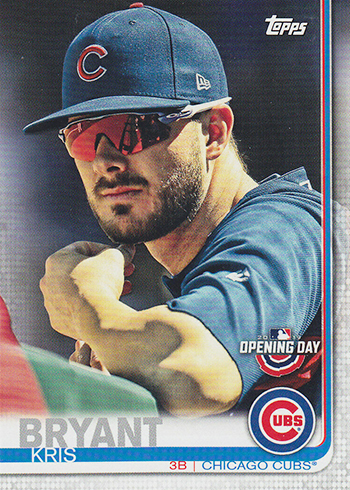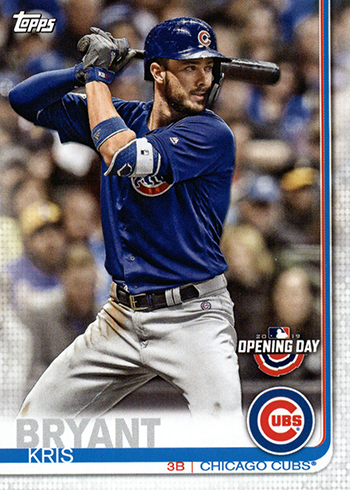 46 Clayton Kershaw, Los Angeles Dodgers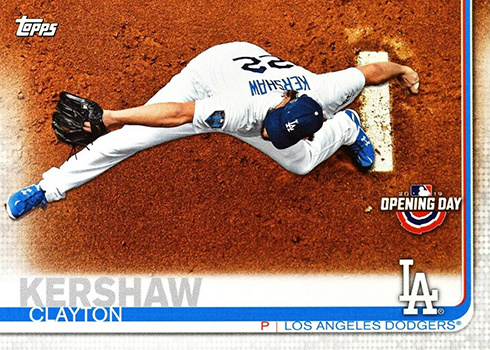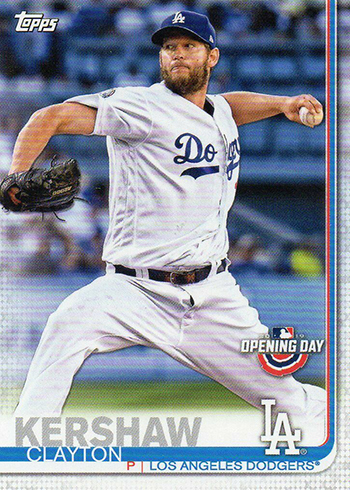 51 Ronald Acuna Jr., Atlanta Braves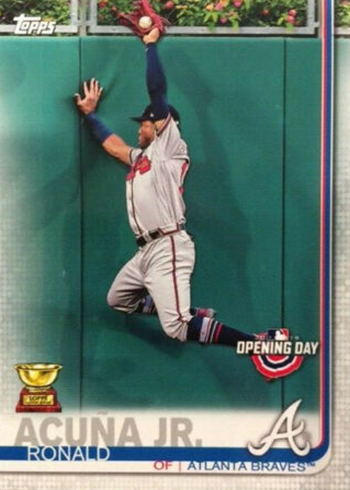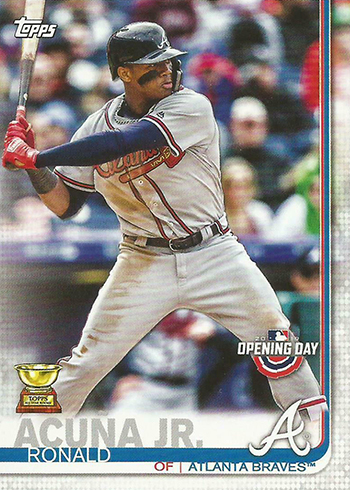 53 Carlos Correa, Houston Astros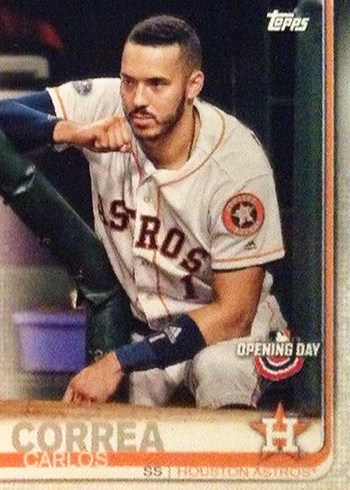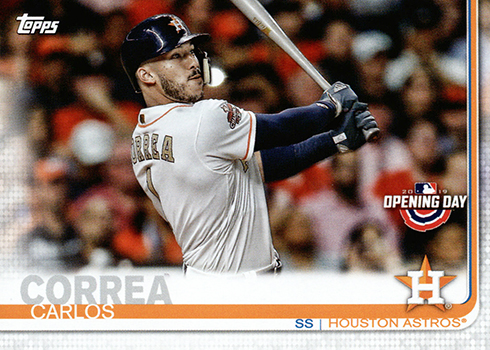 67 Max Muncy, Los Angeles Dodgers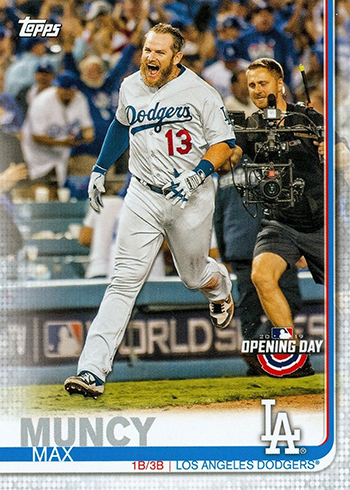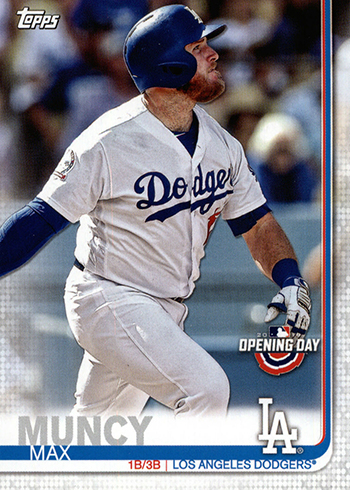 69 Alex Bregman, Houston Astros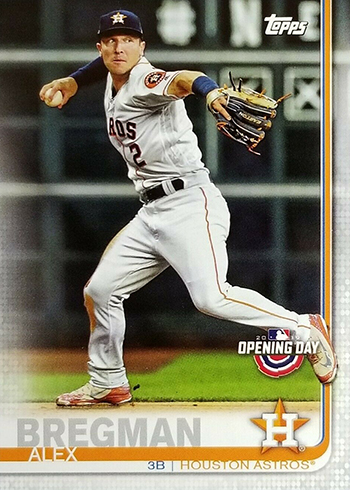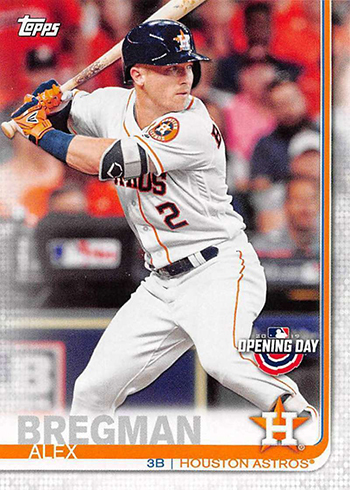 84 Francisco Lindor, Cleveland Indians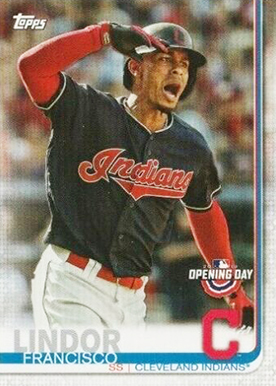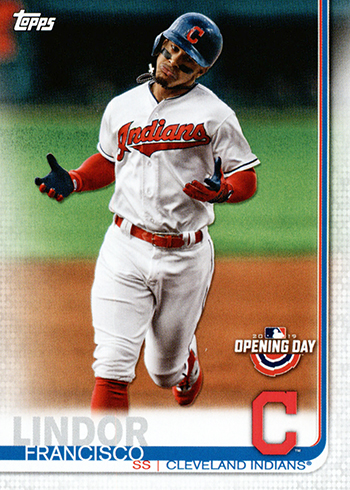 86 Anthony Rizzo, Chicago Cubs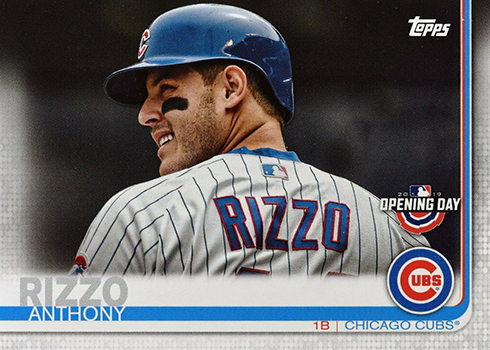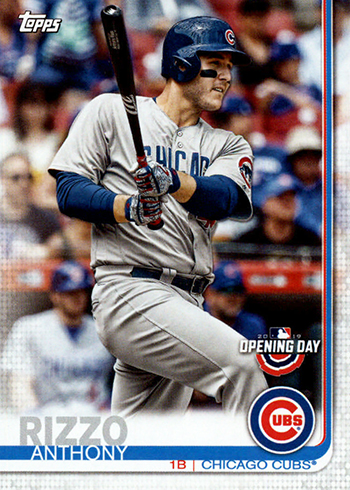 95 Javier Baez, Chicago Cubs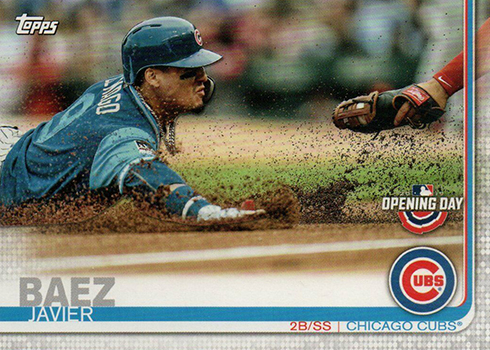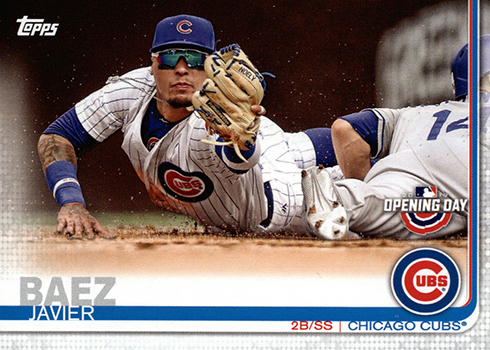 98 Ozzie Albies, Atlanta Braves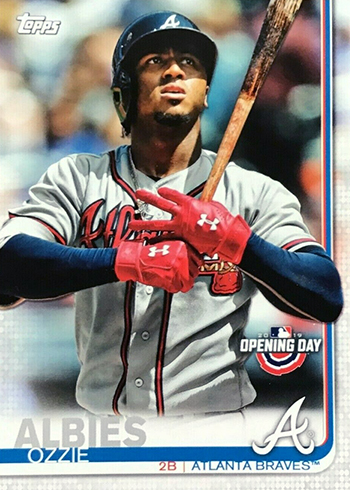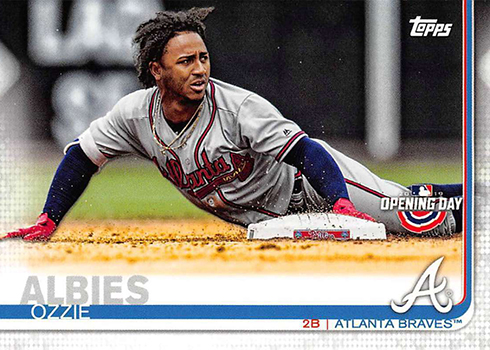 102 Yadier Molina, St. Louis Cardinals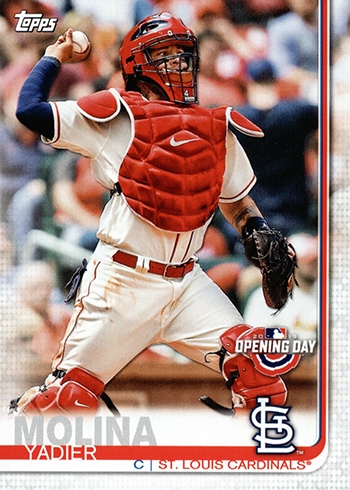 105 Buster Posey, San Francisco Giants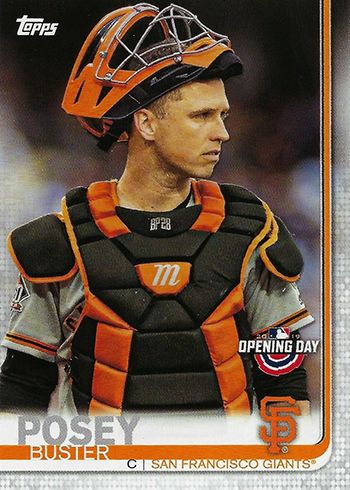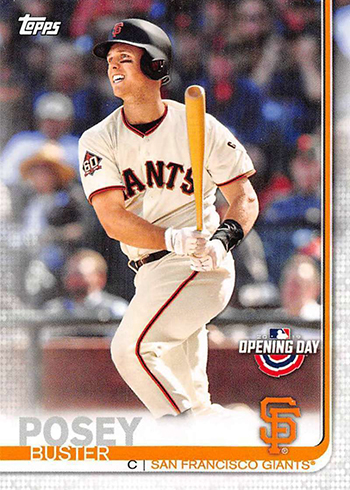 106 Gleyber Torres, New York Yankees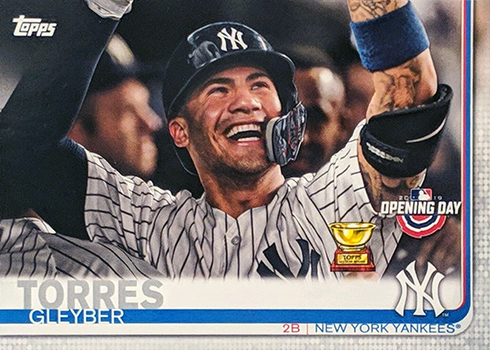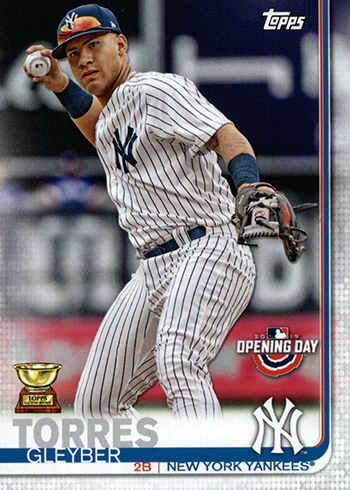 107 Rhys Hoskins, Philadelphia Phillies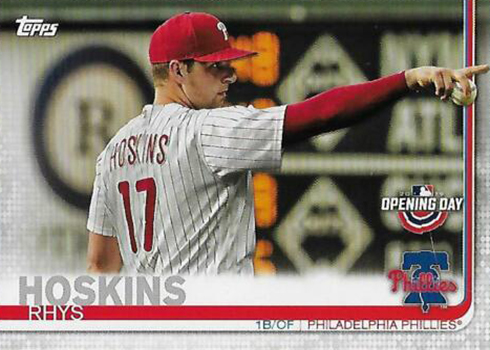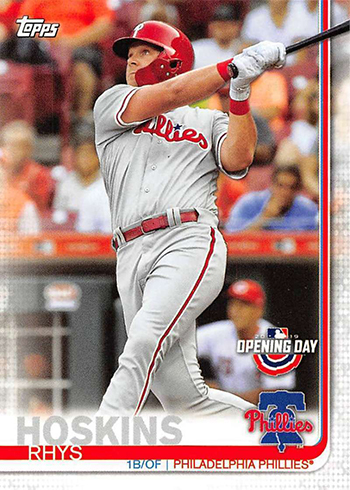 128 Juan Soto, Washington Nationals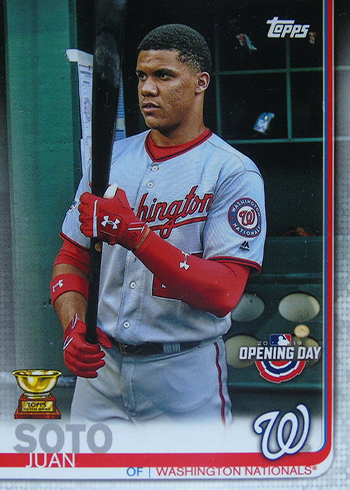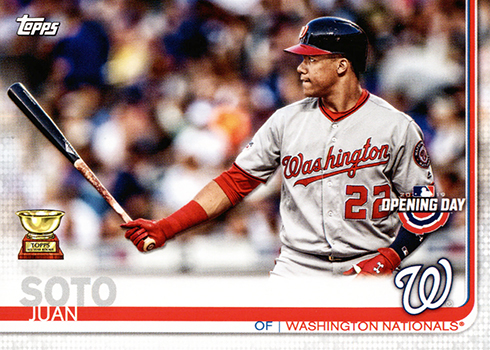 138 Luis Urias, San Diego Padres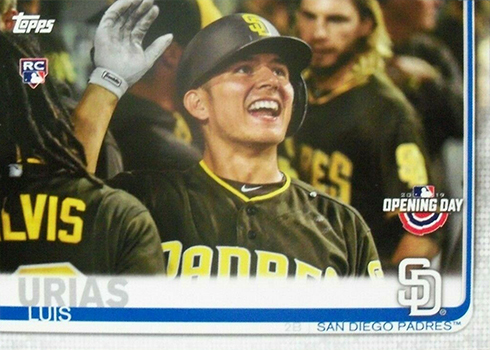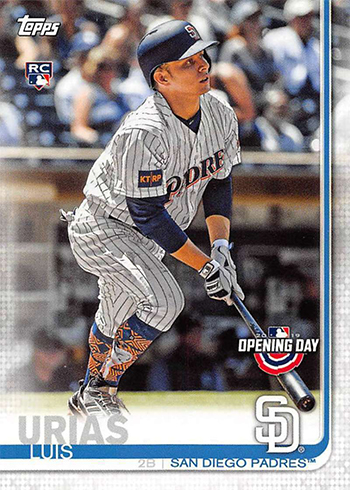 150 Jacob deGrom, New York Mets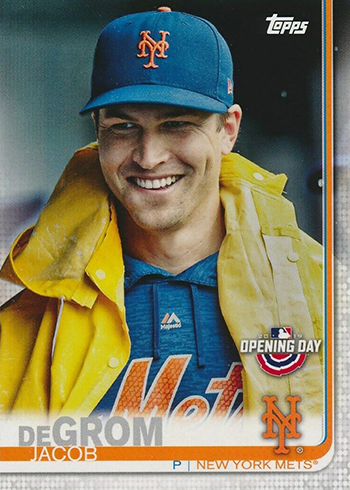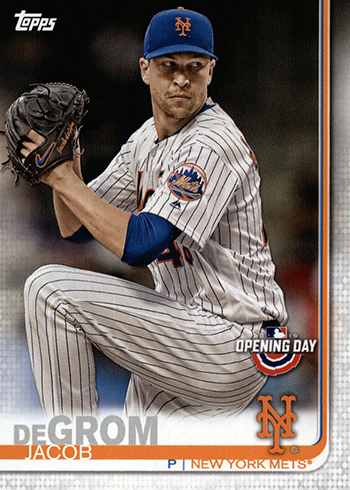 183 Max Scherzer, Washington Nationals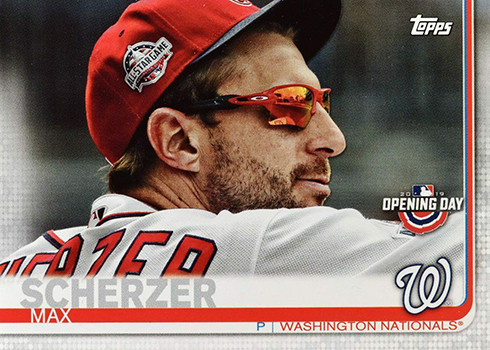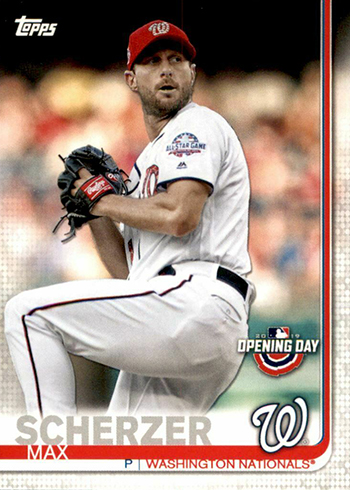 185 Khris Davis, Oakland Athletics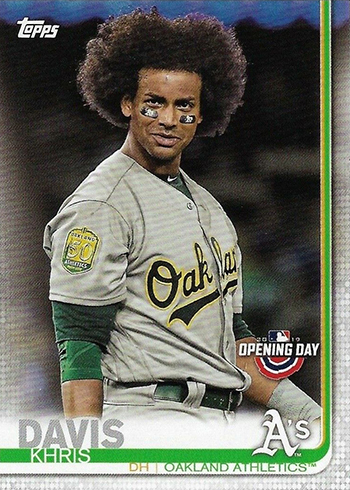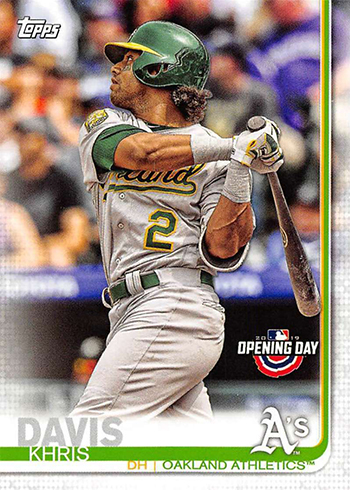 196 Blake Snell, Tampa Bay Rays