30 Teams | 30 Weeks NBA: #14 Portland Trail Blazers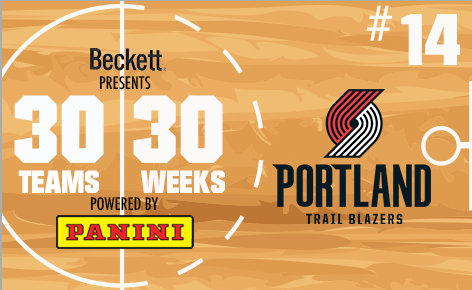 The Portland Trail Blazers check in at No. 14 in the Panini America 30 Teams | 30 Weeks NBA countdown to the most collectable NBA team of all-time.
The modern-day face of the team, Damian Lillard, is in this lineup, while other players who were superstars in their own eras also make the squad. Bill Walton led the team to its only NBA title and Clyde Drexler took the Blazers to two NBA Finals.
Check out the rest of the team as well as all the other lineups at 30Teams30WeeksNBA.com.