2018 Donruss Football Checklist, Team Set Lists and Details
2018 Donruss Football fits a lot of content onto its checklist. Some of it brings in elements (and designs) from the past, some of it is entirely new. The nostalgic tone is still here. It's a big part of the Donruss brand. But at the same time, there might not be quite as much of a retro vibe as the recent past.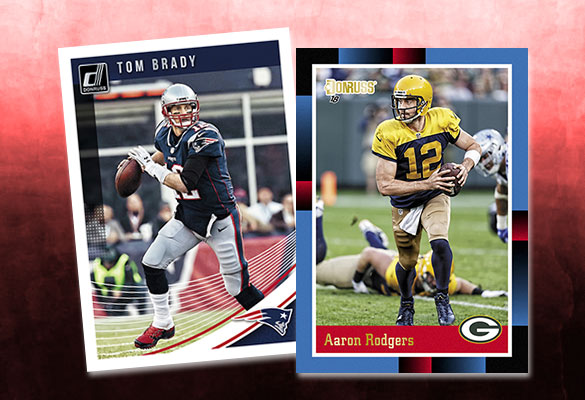 The variety comes through in every hobby box with dozens of inserts, some parallels an autograph and a memorabilia card.
2018 Donruss Football Base Set Overview
Those building the 2018 Donruss Football base set have 400 total cards to chase. Veterans and retired players make up three quarters of the checklist with 300 cards. Fifty Rated Rookies and 50 additional Rookies round out the set.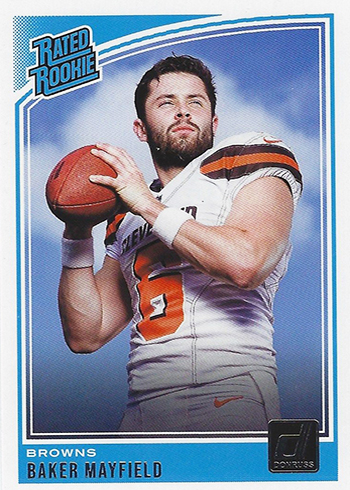 Among the product's parallels are three levels of numbered die-cuts: Press Proof Silver (/75), Press Proof Gold (/25) and Press Proof Black (1/1). Additional Press Proof parallels that aren't die-cut include Red, Blue, Green, Bronze, Silver (/100), Gold (/50), and Black (/10).
The parallels don't stop there. Aqueous Test, Season Stat Line (/400 or less) and Jersey Number (/99 or less) cards are also randomly inserted.
Inserts
2018 Donruss Football does take it back 20 and 30 years with a couple of inserts. The aptly named 1988 Tribute and 1998 Tribute sets are based on the originals only with current players.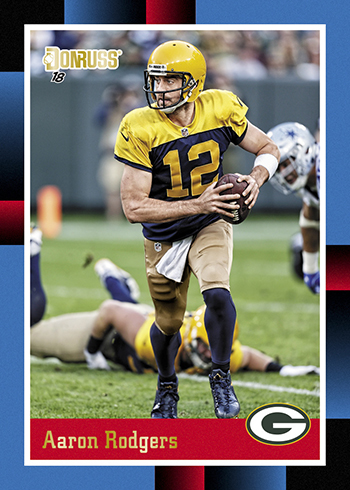 The Champ Is Here makes the move over from basketball. The 20-card checklist highlights the Philadelphia Eagles and their Super Bowl LII victory.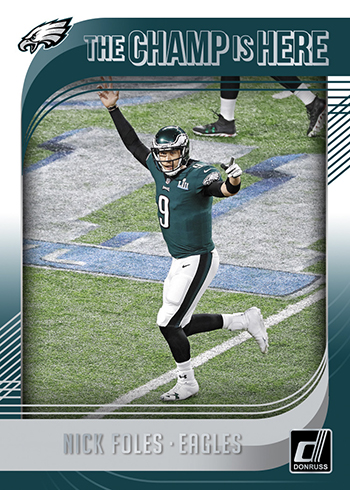 Another insert set making the jump from basketball (as well as soccer) is Downtown. These tough case hits use cartoon backgrounds highlighting landmarks from the player's city.
Ground Force centers on running backs. The design is similar to the Out of This World inserts found in 2018 Donruss Baseball.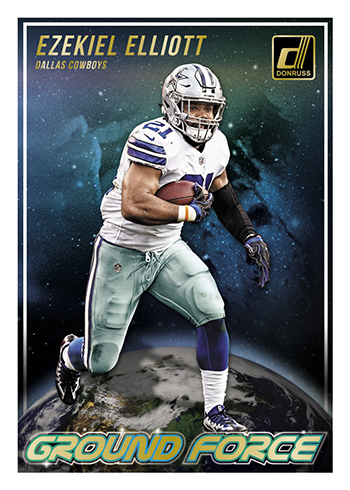 Among the hits are Rookie Phenom Jersey Autographs (/99 or less). Parallels come in Prime (/25) and Laundry Tag (1/1). Rookie Threads is another place to find gear worn by 2018 draft picks. These also have Prime (/25) and Tag (1/1) versions.
Fans of the Game
Debuting more than a decade ago, Fans of the Game puts a pop culture spin into 2018 Donruss Football. These cards highlight athletes from other sports and celebrities with both regular insert and autographed versions.
Among those in the set this time around are gold medal-winning Olympic snowboarder Chloe Kim, Captain America star Chris Evans, and James Caan, best known for playing Sonny Corleone in The Godfather. The full set has five cards.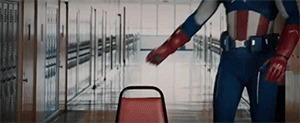 Fans of the Game cards are a case hit when it comes to hobby boxes. They're also at the retail level in small numbers.
2018 Donruss Football at a glance:
Cards per pack: Hobby – 10
Packs per box: Hobby – 24
Boxes per case: Hobby – 18
Set size: 400 cards
Release date: August 8, 2018
What to expect in a hobby box:
• Autographs – 1
• Memorabilia Cards – 1
• Inserts – 40
• Parallels – 8
• Rookies – 24
• Rated Rookies – 24
2018 Donruss Football Checklist
Base
Autographs
Memorabilia
Inserts
Team Sets