2018 Donruss Baseball Checklist Includes Shohei Ohtani Autographs
2018 Donruss Baseball, Panini's first set for the sport of the season, has the familiar expansive checklist and nostalgic nods to the past. It also has Shohei Ohtani autographs.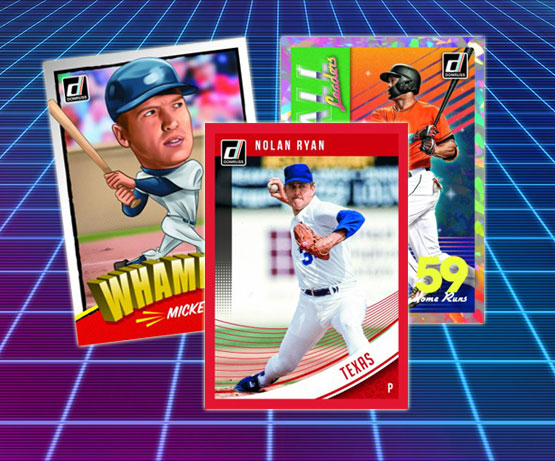 New and old are common elements in both the set's themes and the checklist itself.
2018 Donruss Baseball Base Set, Parallels and Variations
The base set design is original. At the same time, the swooping lines and layout would be right at home with the original Donruss Baseball sets from the 1980s. It makes for a continuity of sorts, even with the breaks and transitions the brand had for several years.
Both the Diamond Kings and Rated Rookie subsets return. The first highlights top players done in an artistic form. Rated Rookies are all about young players.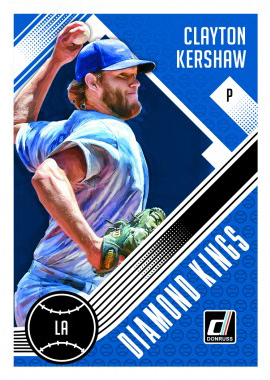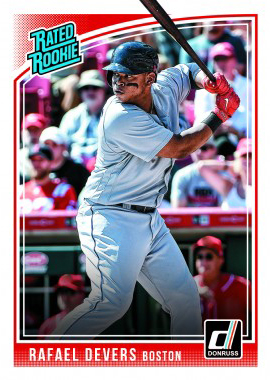 Parallels are plentiful with five in each hobby box and several in each blaster box. Among the colors are Holo Red and the blaster-exclusive Holo Blue. Cracked Ice cards and their patterned backgrounds also return.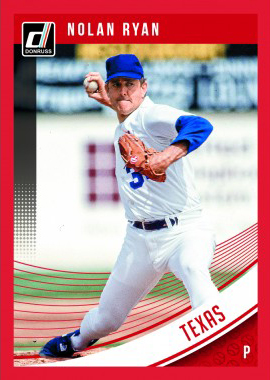 Select base cards also have variations. These usually come in a variety of forms like nicknames, alternate photos and specific nods to the past.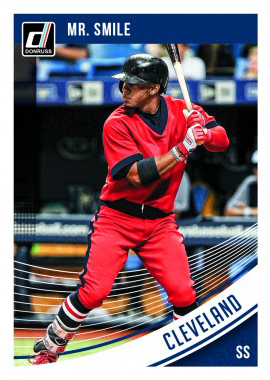 Autographs and Memorabilia Cards
Although far from a premium release, 2018 Donruss Baseball still has three total autographs or memorabilia cards per hobby box. Autographed inserts include Significant Signatures, Signature Series and Retro 1984 Signatures, which are inspired by one of the most popular Donruss sets of all-time.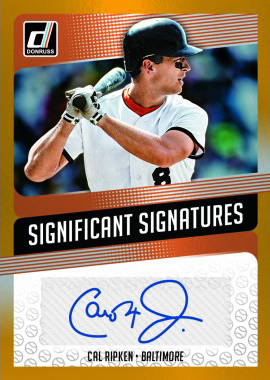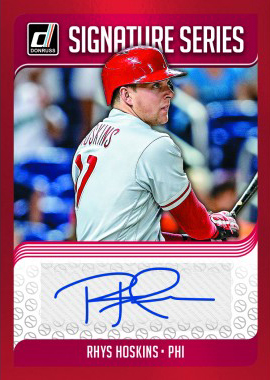 There's no word yet on which cards will have a Shohei Ohtani autograph or how many, but they are in the product.
On the memorabilia side, Diamond Collection is back for another year. Promising Pro Materials includes relics from rookies and young players.
Inserts
Out of This World and Long Ball Leaders are a couple of additions to the 2018 Donruss Baseball lineup. Out of This World is new to the brand while Long Ball Leaders has been used in the past under the slightly different "Longball" Leaders banner.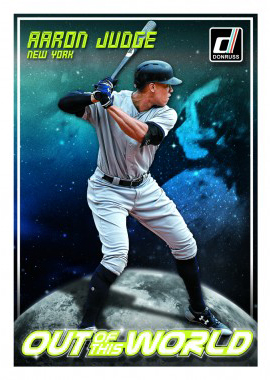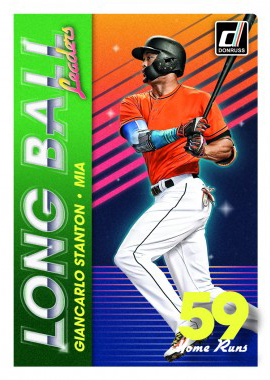 The tribute to 1984 continues with a regular Retro 1984 insert set as well. These are similar in design to the autographs (not to mention the original 1984 Donruss set), only without the signatures.
Tough Whammy! cards and their distinct caricature illustrations return.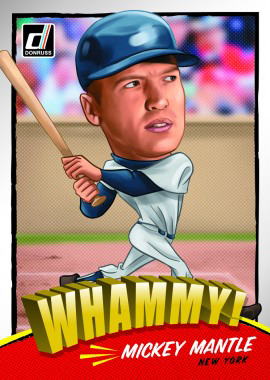 2018 Donruss Baseball at a glance:
Cards per pack: Hobby – 8, Blaster – 8
Packs per box: Hobby – 24, Blaster – 7
Boxes per case: Hobby – 16, Blaster – 20
Set size: TBA
Release date: March 7, 2018
What to expect in a hobby box:
• Autographs or Memorabilia Cards – 3
• Inserts – 4
• Parallels – 5
What to expect in a blaster box:
• Retro 1984 Inserts – 6
• Additional Inserts – 1
• Holo Blue Parallels – 4
• Cracked Ice Cards – 4
• Variations – 3
• Diamond Kings – 4
• Rated Rookies – 2
2018 Donruss Baseball Checklist
Base
Variations
Autographs
Memorabilia
Inserts
Team Sets
Comments? Questions? Contact Ryan Cracknell on Twitter @tradercracks or by email.