2018-19 Panini Immaculate Collection Basketball brings back the brand with a high-end focus on autographs and a variety of memorabilia. And that comes through in the box configuration. They have six total cards, three of which are autographs and two are memorabilia.
2018-19 Panini Immaculate Collection Basketball Overview
Once again, one of the cornerstones of the release are Rookie Patch Autographs. Not only do these have on-card signatures to go with the premium swatches, but they use acetate stock this year.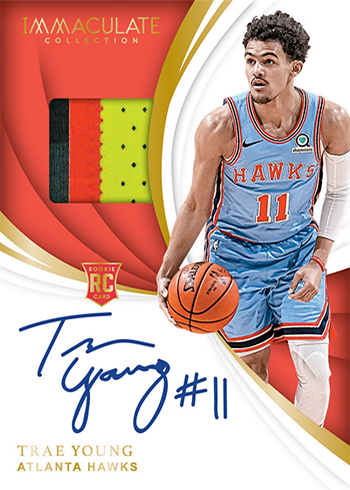 Acetate is also used for the Patch Autographs and Premium Patch Autographs insert sets, which expand past rookies.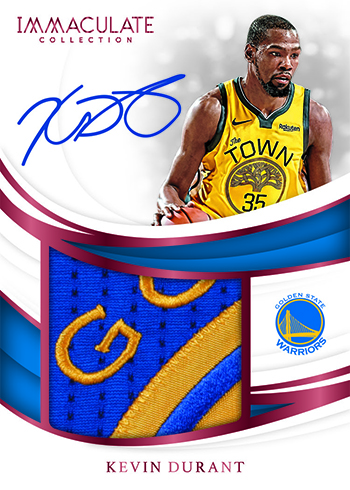 A lot of Immaculate releases come with multi-signature cards. That's no different here with Dual, Triple and Quad Autographs on the checklist.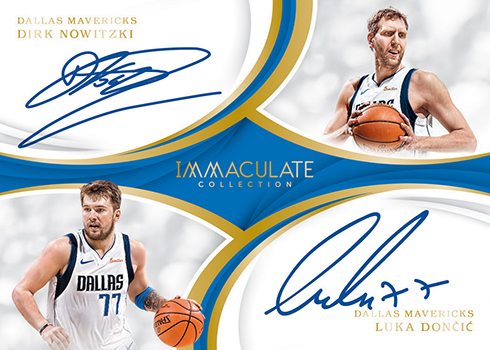 Forty key rookies get the Rookie Logoman Autographs (1/1) treatment. This is also the only 2018-19 NBA product to feature Dual Logoman Autographs.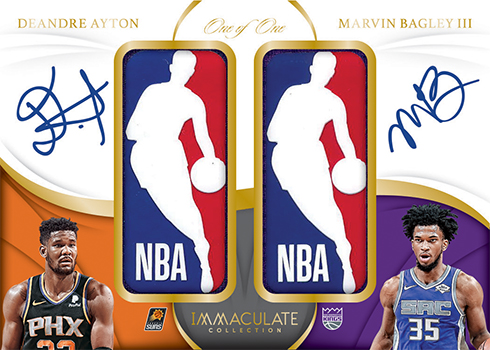 Another notable part of the Immaculate brand is its plentiful jumbo memorabilia cards. These come in several forms include patches, brand logos, Team Slogans and more.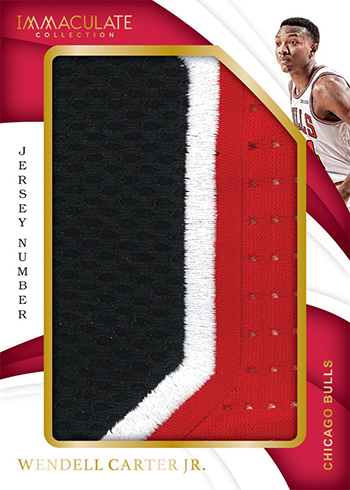 The product also has some different memorabilia not found in many releases. One of the places this comes through is Sole of the Game, which use pieces taken from sneaker bottoms.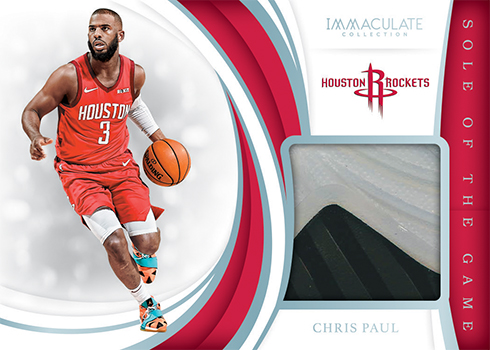 2018-19 Panini Immaculate Collection Basketball cards at a glance:
Cards per pack: 6
Packs per box: 1
Boxes per case: 5
Set size: 138 cards.
Release date: October 4, 2019
Shop for 2018-19 Panini Immaculate Collection boxes on eBay:
What to expect in a hobby box:
Autographs – 3
Memorabilia Cards – 2
2018-19 Panini Immaculate Collection Basketball Checklist
Base
Autographs
Memorabilia
Team Sets