Immaculate Collection returns with more memorabilia than ever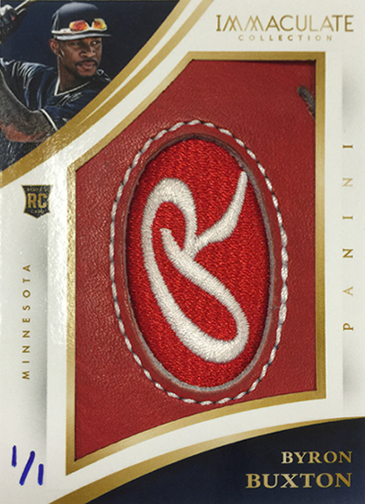 By Chris Olds | Beckett Baseball Editor | Commentary
Immaculate Collection is back on the baseball field for another season beginning next week and it's bringing all of its gear that collectors clamored for the first time around — and plenty more.
In previous stories, we have seen prepared mocks from 2015 Panini Immaculate Collection baseball cards but the company teased even more views on the rarest and biggest memorabilia cards in the product on Wednesday. This time, an array of jumbo prime pieces capturing notable parts of game-used (and probably in some instances player-worn) gear showcase not just a handful of players like last year but even more stars from the past and present.
It's a who's who with Yu Darvish, Barry Bonds, Tony Gwynn, Mike Trout, Kris Bryant, Kyle Schwarber, Luke Appling, Ichiro Suzuki, Byron Buxton and plenty more showcasing a what's what of memorabilia. There are jerseys, fielding gloves, cleats and more with the varying brands and personal modifications showcased on cards.
In short, it's what memorabilia cards should be all about in 2015.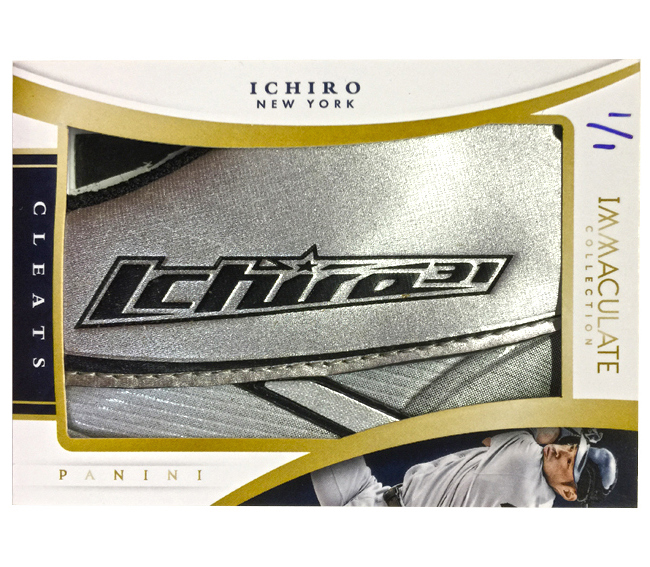 Granted, these impressive cards will not be in every box of Immaculate. In fact, they're probably not going to be found in every case considering the typical serial-numbering of the cards., but the impressive swatches are all impressive pieces that could make quite an impression with collectors young and old. (You can clearly mark me down as impressed.)
While a checklist has not yet been revealed, the real challenge comes in which cards to target — or which ones fit one's budget — if the obvious choice in player or team is not to be found.
For me, especially these days, I'm all about creatively made cardboard — whether it's game-used or not — and many of these certainly fit that description.
Chris Olds is the editor of Beckett Baseball and Beckett Sports Card Monthly magazines. Have a comment, question or idea? Send an email to him at colds@beckett.com. Follow him on Twitter by clicking here.