2018-19 Upper Deck MVP Hockey Checklist, Team Set Lists and Details
2018-19 Upper Deck MVP Hockey marks two decades since the brand made its first appearance for the sport. In some regards, the MVP brand may not be one that carries a lot of punch. But it has still been a venerable entry-level set over the years.
And just has been the case for a long time, accessibility and affordability are keys to the product. It also happens to kick off Upper Deck's 2018-19 hockey card season.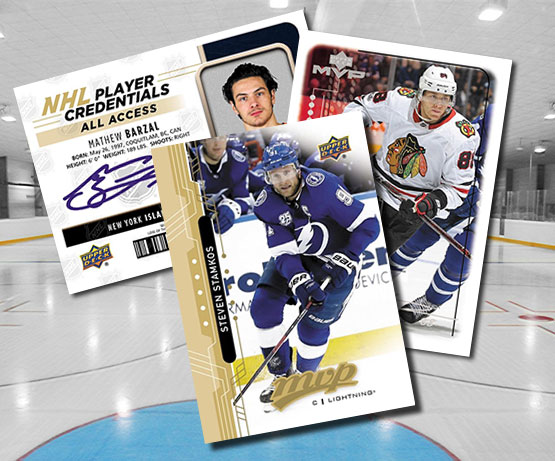 2018-19 Upper Deck MVP Hockey: The Scripts
The main 2018-19 Upper Deck MVP Hockey base set clocks in at 250 cards. Among them are high number short prints. While rarer than the rest of the checklist, at every other pack and the moderately low price point, finishing the full checklist shouldn't be too much of a challenge.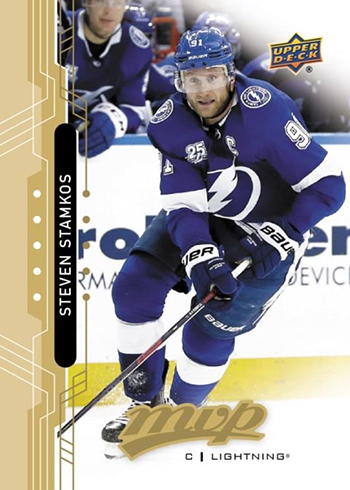 Parallels come in several levels starting with Silver Script and Super Script (/25). Gold Script (/150) are exclusive to blaster packs.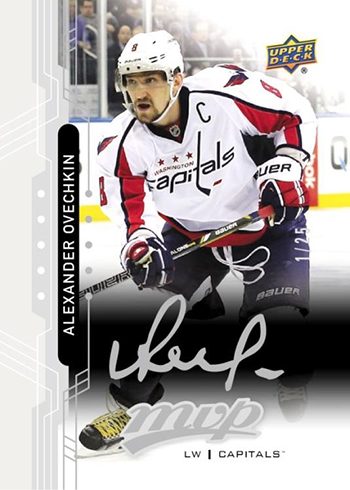 Puzzle Back parallels return. As the name suggests, these have puzzle pieces on the back that, when combined, form a larger player image. 2018-19 Upper Deck MVP Hockey hobby boxes have five or six of these parallels.
Because the set comes out before the start of the season, Rookie Cards on the main checklist are carryovers from players who made their debut late in the 2017-18 season. However, four Rookie Redemption cards are available that will provide cards of 2018-19 rookies later in the year. Each division has one of the rare cards.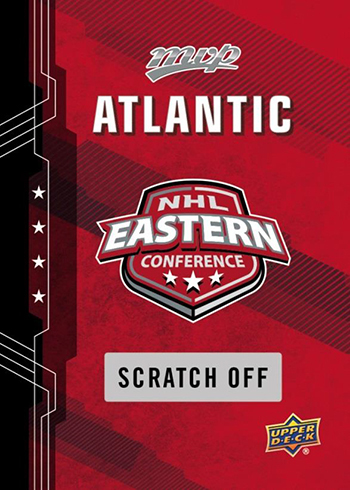 There's also a separate redemption card for a card of the first pick in the 2018 NHL Draft. The redeemed version of the card will be released after they make their NHL debut.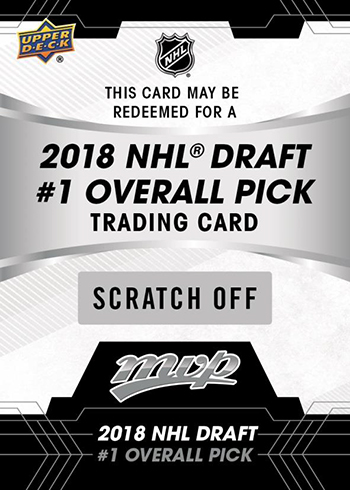 20th Anniversary Tributes
2018-19 Upper Deck MVP Hockey has a couple of nods to the set that started it all two decades earlier.
For starters, there's the 20th Anniversary Silver Script Tribute. These put current players on the 1998-99 Upper Deck MVP Hockey design. They land approximately 1:5 hobby packs.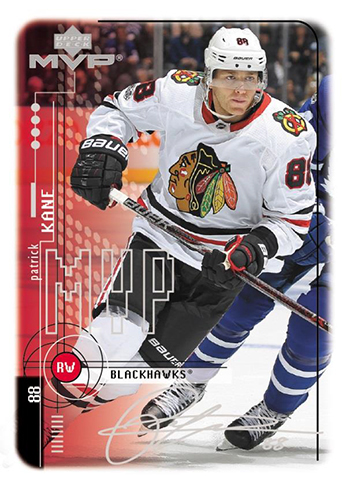 Tribute cards come with Colors and Contours parallels. Done on Spectrum Light FX stock, they also come die-cut. Colors and Contours Gold cards are numbered to 198 while Purple versions have eight copies each.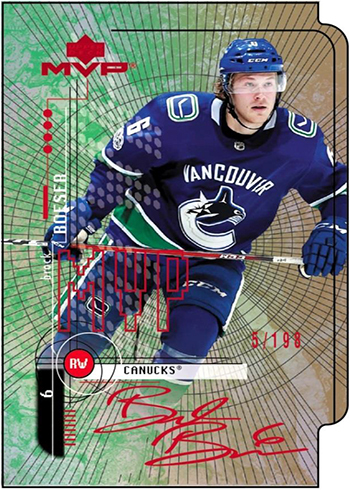 Also in packs are 1998-99 Upper Deck MVP buybacks, original cards that have since been stamped and are numbered to 20.
The Credentials
NHL Player Credentials return for a second year. Designed to resemble an ID card. They checklist takes a tiered approach with three main versions: Entry Level, Level 1 and VIP.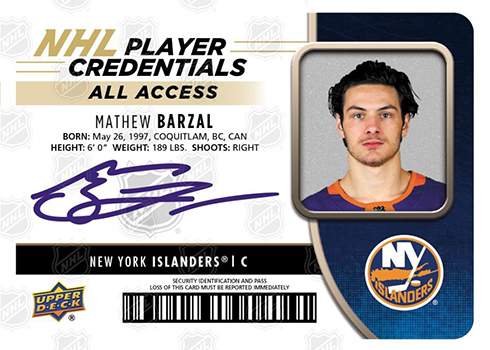 Autograph versions are hard to find but not impossible. At least one signature is in every hobby case.
2018-19 Upper Deck MVP Hockey at a glance:
Cards per pack: Hobby – 8
Packs per box: Hobby – 20
Boxes per case: Hobby – 20
Set size: 250 cards
Release date: August 7, 2018
What to expect in a hobby box:
• NHL Players Credentials – 3
• 20th Anniversary Tribute – 4
• Puzzle Back Parallels – 5
• Silver Script Parallels – 5
• Short Prints – 10
2018-19 Upper Deck MVP Hockey Checklist
Base
Autographs
Inserts
Buybacks
Team Sets